After getting many quick reactions from various industry experts we did some research on it and found that: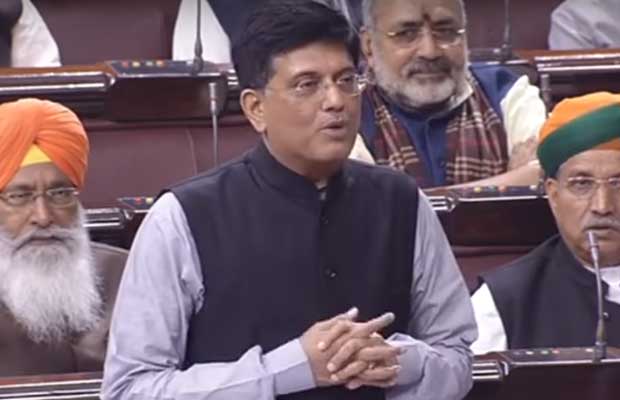 The last budget of the Modi government tried to have something for everyone, especially the middle class and farmers. But it looks like the renewable vote is not really as important.
On the renewable energy front, the Finance Minister Piyush Goyal had tried to make solar energy stakeholders happy by only saying that, "India provided leadership to the global effort to address the problem of climate change. Our commitment to promote renewable energy is reflected in setting up the International Solar Alliance, the first treaty based international inter-governmental organisation headquartered in India. India's installed solar generation capacity has grown over ten times in last five years. This sector is now creating lakhs of new age jobs."
"Making India a pollution free nation with green Mother Earth and blue skies is the Third Dimension of our Vision. This India will drive on Electric Vehicles with Renewables becoming a major source of energy supply. India will lead the world in the transport revolution through electric vehicles and energy storage devices, bringing down import dependence and ensuring energy security for our people," the Minister further added on the climate change and promotion of electric vehicles.
Backing the Finance Minister on Budget 2019-20, the Union Minister of State (IC) for Power and New & Renewable Energy, RK Singh termed it as 'historic' and said that, "Interim Budget 2019-20 is historic, it's people friendly and forward looking. It provides assistance to all sectors which need assistance at the same time maintaining fiscal prudence."
On the flip side, industry player (Vikram Solar, Director of Legal & Corporate Affairs) Amit Gupta from the solar manufacturing space expressed his concerns by saying that, "In a situation where there is scarcity of financing options for renewables and manufacturing units are dying a slow death, the budget provides no ray of hope. The industry was expecting a policy direction from the government to promote manufacturing, especially in the renewable energy sector in the background of job crisis, which India is facing right now. Surprisingly, this was completely missing from the budget."
He further added that, "Budgetary allocation for the MNRE remains approximately the similar to capital allocated in FY 2017-18, standing at INR 5200 crore. Unfortunately, the Government did not act upon the Parliamentary Standing Committee recommendation, which asked for reinstating the funding of renewable energy projects through National Clean Energy Fund (NCEF), which was diverted towards GST compensation fund since 2017."
After getting many quick reactions from various industry experts we did some research on it and found that:
For the on-grid solar sector, the government has allocated 14.96 percent higher revenue i.e. Rs 2,479.9 crore in the Budget 2019-20, as against Rs 2,157.24 crore during the previous year.
However, for the off-grid solar sector, the revenue allocation shrank by 35.38 percent (approx.) to Rs 525 crore during the Budget 2019-20, as compared to Rs 812.5 crore allocated last year.
So, for the total solar sector, the budget revenue estimation for 2019-20 will be marginally up by 1.18 percent to Rs 3,004.9 crore, from Rs 2,969.74 crore in the previous year.
| | | | |
| --- | --- | --- | --- |
| Category | 2018-2019 | 2019-2020 | % Change |
| Solar Power On Grid | 2157.24 | 2479.9 | 14.96 |
| Solar Power Off Grid | 812.5 | 525 | -35.38 |
| Total for Solar Sector | 2969.74 | 3004.9 | 1.18 |
Perhaps, with 'power for all' technically achieved, the government is going to wait to reap the rewards of that achievement, before it gets down to the equally serious business of making a 'sustainable for all' future part of its plans.
For more information click here.