Vestas has been selected for supplying 111 wind turbines and providing maintenance services for the project.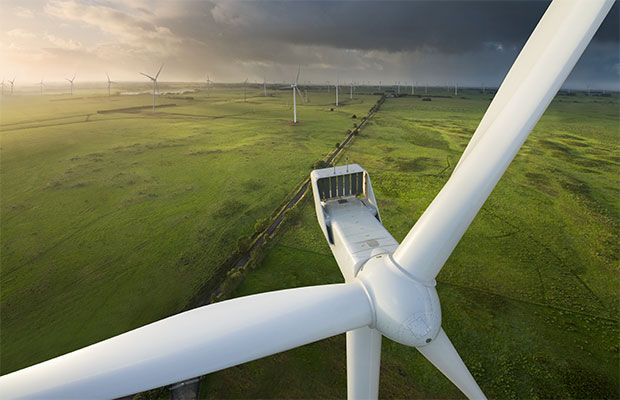 Leading Nebraska-based independent energy provider Tenaska has closed approximately $302 million (Rs 20 billion) in commercial financing for Tenaska Clear Creek Energy Center, a 242-megawatt (MW) wind project now under construction in Nodaway County in Northwest Missouri.
"Tenaska has a reputation for strong power projects that meet the needs of our customers amid ever-changing market conditions," said Jay Frisbie, Tenaska senior vice president of finance. "We are pleased that lenders recognize the strength of the Tenaska Clear Creek project, and we look forward to the wind farm becoming operational later this year."
BNP Paribas, CoBank, Credit Agricole, Helaba and KeyBank are providing the debt financing for the project.
Construction of the Tenaska Clear Creek project has begun, Norway's Vestas has been selected for supplying 111 wind turbines and providing maintenance services for the project. Mortenson, a premier builder and provider of energy and engineering services, is the engineering, procurement and construction (EPC) contractor.
"The advanced technology and quality of Vestas wind turbines and Mortenson's vast experience in wind farm construction, combined with Tenaska's record of success in power plant development and operation, will help ensure that Tenaska Clear Creek is a safe and reliable generation facility," said Nick Borman, Tenaska senior vice president of engineering and construction.
Commercial operation of the plant is expected to begin in late 2019. When complete it will deliver power under a 25-year power purchase agreement (PPA) with Associated Electric Cooperative, Inc., an electric generation and transmission cooperative based in Springfield, Missouri, that provides wholesale power to six regional cooperatives, including NW Electric Power Cooperative Inc. of Cameron, Missouri, and 51 local cooperative systems in Missouri, southeast Iowa and northeast Oklahoma that serve 910,000 members.
Since its founding in 1987, Tenaska has raised approximately $16.7 billion in capital through bank facilities, capital market transactions, corporate facilities, and equity, supporting the successful development of approximately 10,300 MW of natural gas-fueled and renewable power projects. Tenaska Clear Creek is the 18th generating project that the company has developed.
Construction and operation of the 242 MW wind farm is expected to boost the economy in northwest Missouri. The project will create more than 200 jobs at peak construction and up to 15 full-time jobs when operational, in addition to providing opportunities for local businesses to provide goods and services for the project.