In August 2019, Deloitte surveyed 308 executives across multiple industries in the private and public sectors to understand these organizations' paths in the transition to renewables, their goals and procurement strategies and the challenges they face.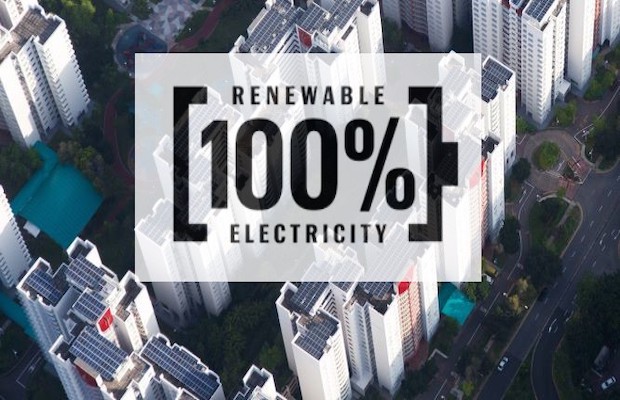 Driven by economic incentives and mounting external pressures for organizations to decarbonise their energy supply, the renewable energy transition has taken root and appears poised to accelerate in the US. However, according to survey respondents, better access to renewables as well as policy initiatives and technological advances, would still be needed to help many organizations reach their renewable energy goals.
Momentum is accelerating, but goals fall short
While targets varied significantly by amount and year, 45 percent of respondents cited commitments to increase renewable energy sources by a target year and nearly 25 percent cited having goals to produce, or generate, specific percentages or amounts of renewable energy. Only 2 percent said they were specifically targeting 100 percent renewables.
"While it is encouraging to see the progress being made by organizations across industry groups, where we are today is only the tip of the iceberg to achieving 100 percent renewable energy," said Marlene Motyka, the US, and global renewable energy leader and principal, Deloitte Transactions and Business Analytics.
Nonetheless, renewables will still likely be vital in helping more than half (53.5 percent) of respondents with goals to reduce their organisation's carbon footprint and cut overall greenhouse emissions. In fact, of those respondents who did not report specific goals for procurement, nearly 60 percent noted increasing their renewable energy use as the key to achieving these objectives.
The report further revealed that amongst the top drivers of respondents' interest in renewable energy, "cost-cutting" was cited as the number one reason for investments in renewable energy at 36.4 percent, followed by the desire to reduce environmental impact and carbon footprint with 35.4 percent.
Additionally, an emerging driver of increasing importance is evolving stakeholder and investor expectations (13.6 percent), which is pushing many organizations to develop new environmental, social and governance strategies (ESG), including sourcing more renewables to help decarbonise their energy supply.
"There is a long way to go for those looking to utilise these resources to lower the carbon footprint of their operations. For many, 100 percent renewables will remain an aspiration unless more wind and solar energy is available and key policy initiatives and technological advances are realised," Motyka added.
Overall, respondents from the consumer products and services, manufacturing, and health care/medical industry groups had the highest concentrations of renewable goals targeted for the period 2020–25, while technology and telecommunications industry respondents' goals extend through 2045, but are concentrated before 2030.
For more information click here.