Magenta Group was recently bestowed with the 'Indian EV Charging Enabling Technology Leadership', at the Frost & Sullivan India Intelligent Mobility Awards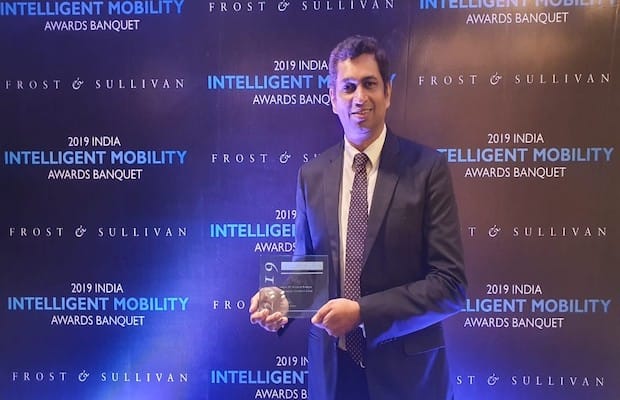 Magenta Group, a pioneer in establishing the Electric Vehicle (EV) ecosystem in India under the ChargeGrid brand, was recently bestowed the 'Indian EV Charging enabling Technology Leadership award', at the 2019 Frost & Sullivan India Intelligent Mobility Award, held at Delhi. The award acknowledged the Brands outstanding contribution to establish the complete EV Ecosystem for the Indian Markets.
Magenta Group, is in the business of clean energy solutions, ranging from generation, adoption to utilisation. The brand is closely working on providing Indian solutions for Indian challenges in EV charging.
It has established several first-timers in India, which includes the first solar-based EV charging station, India's first EV highway (Mumbai-Pune EV Highway), India's first EV App 'Charge Grid' to find out the location of EV chargers and more. Recently the brand also launched its Make in India Portable Electric Chargers 'Charge Grid Series' for homes, offices and community spaces.
Speaking on winning the award, Maxson Lewis, director, Magenta Group said, "We are extremely delighted to receive this prestigious award and be a part of the elite list. We are earnestly grateful for the recognition we have received for the work done. This award certainly reaffirms our vision, and further strengthens our position in the EV space. It resonates our commitment to make Indian Mobility Go Green, powered by Intelligence"
Magenta Power, is backed by Hindustan Petroleum Corporation Ltd (HPCL) to accelerate deployment of EV chargers across India. The company aims to set up at least 500 EV charging points across India by the end of this fiscal.
In July, we had reported that in a bid to support government's National eMobility program, solar power systems provider Magenta Power has launched its electric vehicle (EV) charging stations called 'ChargeGrid' series. The company said in a statement that this new series is the country's first fully integrated, unmanned and payment enabled open network of smart charging solutions which can turn any location into a vehicle charging station.