Hyundai Motors has launched the new Sonata Hybrid equipped with a solar roof system.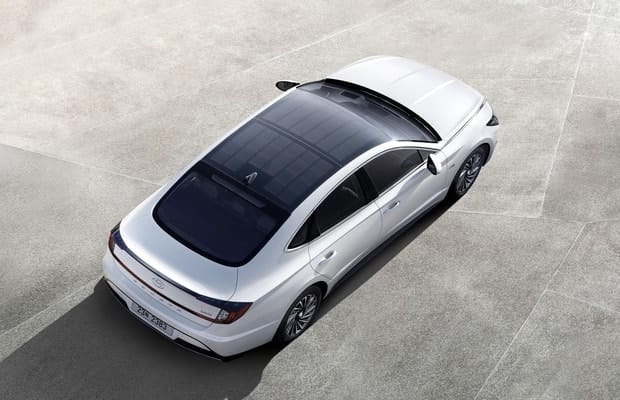 Hyundai Motors has launched the new Sonata Hybrid equipped with a solar roof system. The system recharges the battery to increase travel distance while preventing unnecessary battery discharge. The solar roof system, with 6 hours of daily charging, is expected to increase travel distance by an extra 1,300km annually.
The car also features the worlds first Active Shift Control (ASC) technology. The ASC technology has been designed and incorporated to further improve the dynamic driving experience and fuel economy of the vehicle. The ASC applies new control logic software to the Hybrid Control Unit (HCU), which then controls the electric motor to align the rotational speeds of the engine and transmission, ultimately reducing gear shift time by 30%.
The vehicle's electric motor delivers a power output of 38 kW and maximum torque of 205 Nm. Combined system power output is 195ps and vehicle also boasts combined fuel economy of 20.1 km/l.
Last year, Hyundai had announced that it plans to introduce solar charging technology on selected vehicles. Electricity-generating solar panels will be incorporated into the roof or the hood of vehicles and will support internal combustion, hybrid and battery electric vehicles with additional electrical power, increasing fuel efficiency and range.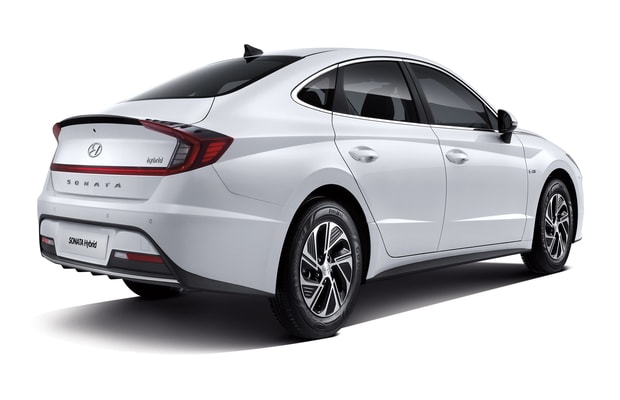 The company announced that it is developing three types of solar roof charging systems: The first-generation silicon solar roof system, the second-generation semi-transparent solar roof system, and the third-generation lightweight solar-lid on the vehicle's body.
Earlier, we reported that Hyundai, which had recently showcased its Kona electric Sports Utility Vehicle in India, is working to set up fast charging facilities in select fuel stations in association with the Indian Oil Corporation (IOCL).
For providing fast charging facility, Hyundai was working with Indian Oil to develop infrastructure at select fuel stations in Delhi, Mumbai, Bengaluru, and Chennai. HMIL will invest in the equipment and installation of these Fast Chargers (CCS Type Single Port). These chargers can charge 80 percent of the battery capacity in less than an hour.