EESL has signed a Memorandum of Understanding (MoU) with SDMC to establish infrastructure for Electric Vehicles (EV) in the SDMC area over a 10-year period.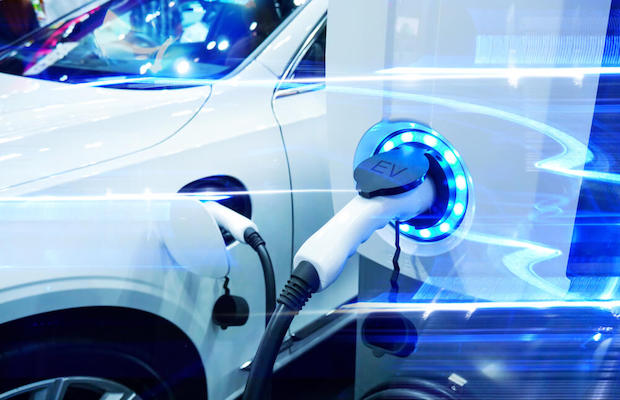 Energy Efficiency Services Limited (EESL), a joint venture under the Ministry of Power has signed a Memorandum of Understanding (MoU) with South Delhi Municipal Corporation (SDMC) to establish infrastructure for Electric Vehicles (EV) in SDMC area over a 10-year period.
Under the terms outlined in the Memorandum of Understanding, SDMC and EESL shall jointly work to fast-track the adoption of e-mobility in Delhi by installing around 75 public charging stations in South Delhi Municipal Corporation Area.
Saurabh Kumar, Managing Director, EESL and Gyanesh Bharti, Municipal Commissioner, SDMC signed the MoU in the august presence of RK Singh, Minister of Power and Anil Baijal, Lt.Governor, Government of NCT of Delhi.
RK Singh stated that the centre has embarked upon a very ambitious e-mobility plan, one in which the government plays a pivotal role in enabling e-mobility. The installation of public charging stations (PCS) would help in taking considerable strides in the creation of a sustainable EV ecosystem in the states across India. "It's a great stride by SDMC and EESL to come together for harnessing synergies and opportunities in this broader effort."
The procurement of charging units, procurement of related infrastructure shall be borne by EESL along with the operation & maintenance (O&M) of public charging infrastructure by qualified manpower, whereas, SDMC would be responsible for the provision of space for setting up charging infrastructure in its area.
In the first phase, the EV charging station will be installed in 18 locations within 6 months from the effective date, selected through a joint survey by both parties. The total number of finalised locations as per the location assessment will be 75 which may increase/ decrease and include multi-level parking locations in Delhi as well.
Anil Baijal said, "It is pivotal to establish a thriving public charging infrastructure to increase EV adoption and enhance consumer convenience. I strongly believe that a supporting infrastructure will surely enhance consumer confidence in electric vehicles in Delhi."
For charging EVs, to date, 300 AC and 170 DC captive chargers have been commissioned. Apart from this, 65 public charging stations have also been installed in the NDMC area. EESL has signed agreements with various PSUs, government departments, state governments of Andhra Pradesh, Maharashtra and Telangana.