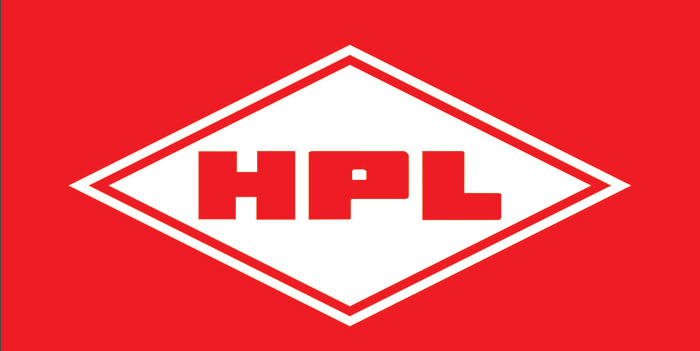 INTRODUCTION
SOLAR CABLE is nervous systems of a Solar power plant from panels to invertor and, therefore, one of the most crucial parts.
They are connected on DC side of the system, proper cable sizing and its quality ultimately decides the power delivered to the load and in turn efficiency of the entire system because undersized cable results into heating which may lead further up to hazardous incidents like fire.
Also even a small increase in cable resistance resulting into increased I2R losses which is considered as a higher loss of energy and such cable will lose its acceptance.
Further as solar cable has to function in open atmosphere over a long period, it has to withstand all environmental severities like UV radiation, rain, dust & dirt, temperature variations, humidity, insects and microbes etc. frequent failure / replacement of solar cable will lead to decrease in the overall project efficiency resulting in high operational costs.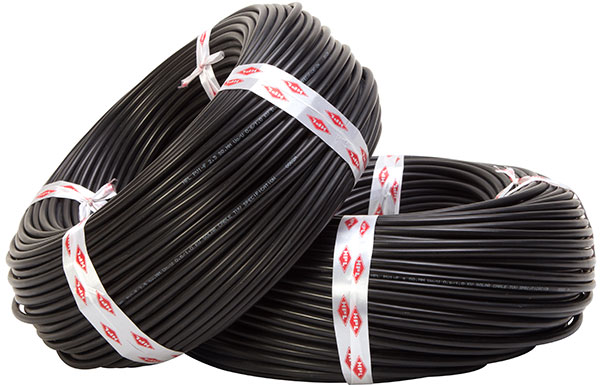 HP Solar cables are made under stringent MNRE parameters to deliver lasting performance throughout the lifetime of the PV system.
Special Properties of HPL Solar Cables
UV resistance: full protection against ultraviolet rays.
Outdoor durability: resists extreme temperatures (-40◦C to 120◦C) and ozone resistant.
Halogen-free: Low Smoke Emission & Low Toxicity/Corrosively during fire.
Properties against fire: flame retardant, fire retardant.
Flexibility and stripping ability: for fast and easy installation.
Lifetime and stripping ability: lasts up to 30 years even under tough external conditions.
Fully recyclable: in accordance with new environmental regulations.
Suitable to any connector types.
According to EN/IEC/IS.
CONSTITUENTS:-
HPL solar cables are manufactured with the following materials.
Zero Halogen Polyolefin Compound
Annealed Tinned Copper Conductor
Cross Linked Polyolefin Compound
FEATURES:-
HPL Solar Cable has Electrical, Chemical, and Thermal & Mechanical features, detail profile are mentioned below:-
CHEMICAL FEATURES:-

Resistant to mineral oils
Resistant to acids & alkaline

 

ELECTRICAL FEATURES:-

Voltage Rating : 1.5 (1.8) KV DC
High voltage test: 6.5 KV DC for 5 minutes

THERMAL FEATURES:-

Maximum conductor temperature of operation- 120◦C during 20000
Minimum operating temperature :- 40◦C

MECHANICAL FEATURES:-

Resistant to Impact, tear & abrasion
Minimum bending radius- 4 times of overall diameter
Safe pulling force – 50 N/sq. mm
TECHNICAL SPECIFICATIONS       :-
SI NO.
PARTICULARS
CABLE SIZES
Size of Cross Sectional Area in (sq. mm)
2.5
4
6
10
16
25
35
50
1
Max. Conductor D.C. Resistance at 20◦C (Ohm/km)
8.21
5.09
3.39
1.95
1.24
0.79
0.56
0.39
2
Average Diameter of Conductor (mm)
1.88
2.39
2.93
3.9
5.4
6.73
8.08
9.69
3
Approx. Overall diameter of cable (mm)
5
5.8
6.4
7.7
9.4
11.3
12.7
14.9
4
Approx. Overall weight (kg/km)
45
60
80
120
180
275
370
515
5
Minimum Bending radius (mm)
25
29
32
39
47
57
64
75
6
Current rating under continuous operation 90◦C and ambient temperature 40◦C (Amp)
30
42
52
76
95
125
159
185
7
Short circuit current rating for 1 sec. duration
0.32
0.5
0.76
1.3
2
3.15
4.41
6.3
8
HR 105◦C PVC Insulation Thickness-Nominal (mm)
0.7
0.8
0.8
1
1
1.2
1.2
1.4
9
UV HR 105◦C PVC Sheathing Thickness-Nominal (mm)
0.8
0.9
0.9
0.9
1
1.1
1.1
1.2