Problems demanding solutions are piling up. How will India's solar sector save 2020?
Budget 2020, which carried the hopes of many leaders in the solar sector, has finally come and gone. Even as industry welcomed it with the usual platitudes of 'good intent', 'long term planning' and praise for the 'higher allocation' for renewable energy, the full impact of the Coronavirus crisis has already overtaken the sector.
The crisis, even as it unfolds, could prove to be the final blow for a sector that is already nostalgic for the 'good old days' barely 5 years into its formal emergence as a sizeable sector.
The Discom Trap
Make no mistake, the 2020 budget has done little to solve the biggest challenge facing the sector. Gyanesh Chaudhary, Managing Director, Vikram Solar, was one of the rare leaders who went as far as to mention the elephant in the room Discoms, in their post-budget reactions. "the budget fell short of addressing fiscal conditions of state discoms, and we hope that the Ministry of Power and MNRE together engage with state governments to address this issue. Details on levying 20 percent Basic Custom Duty on import of Solar Cells and Modules are still awaited in order to comment on the impact." This politely worded viewpoint from Chaudhary puts the exasperation of the whole power sector in context, where not just renewables, but virtually every energy provider knows that without a resolution of the discom challenge, major changes are simply non- starters in the country. A grim reminder of this fact came in last week, with the news that total discom dues in December 2019 have moved up by almost 50 percent over the corresponding figure of 2018, to Rs 88,177 crores. Dues to renewable energy producers in this figure are well over Rs 7000 crores.
Not only are discom delays on dues creating cash flow issues, but other discom related issues like curtailment of renewable energy purchases also are still not resolved completely.
What that means is that hopes for the ADITYA scheme (Atal Distribution System Improvement Yojana), widely expected to provide some immediate relief for the power sector, and the renewable energy sector by extension, are now even higher. The scheme was reported to arrive with a potential corpus of almost Rs 110000 crores, or over $15 billion dollars. On past performance, that seems like a surefire setup for disappointment.
And then the virus struck
The coronavirus in China, from the day China reported its first death on January 11, has been hanging like a sword over the sector ever since. And unlike a hanging sword, the virus has already wrought some serious damage on the ground in India. That was bound to happen, in a sector where over 80 percent of materials come from China. While a clarification by the ministry of finance seems to have provided some relief for now, by accepting its validity as a force majeure event, uncertainty is bound to affect its interpretatioin by relevant agencies. Add the Indian domestic module manufacturers likely to be stuck waiting for cells, to the likely delays in future projects. The effects of the virus are all too visible.
A note by CRISIL, the credit rating and research agency, puts a number to the risk. According to its paper released on February 17, nearly 3 GW of solar projects, worth Rs 16,000 crore, could be at risk of penalties for missing their respective scheduled commercial operation date (SCOD) if the impact of Coronavirus on trade with China prolongs. This is because as per the standard terms of power purchase agreements, non-adherence to completion timelines attracts penalties, including downward renegotiation of tariffs.
A typical schedule of penalties on account of delay is given in the table below. The 3 GW of solar projects are mostly projects auctioned between July and August 2018, which need to meet their SCODs by July 2020. Given that orders for modules are typically placed with a lead time of six months from SCOD, these are the projects where developers would have been taking delivery of modules now. Thus, any delay from here on could prove very disruptive indeed.
Krishan Kumar Sharma, Vice President, Asia Pacific for ReneSola, a leading Chinese firm that supplies to large developers in India, has this to say. "Due to this event (coronavirus) supplies are seeing a major disruption due to delay in production, shortage of raw material, and transportation which forced several manufacturers to run their plants partially. Even the solar modules already manufactured are facing delays in transit to project sites on account of precautionary restrictions on transit at ports (In China).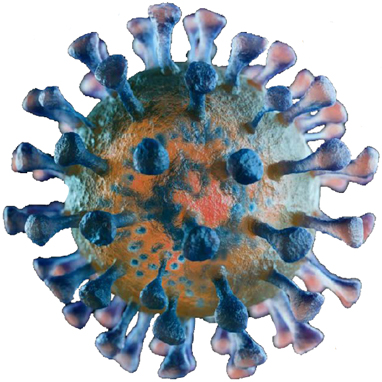 In India particularly, we are witnessing a surge in demand with limited supply from Chinese SPV manufacturers at the moment. Despite the safeguard duty, Chinese companies still have a major share in supplying solar cells and modules in the Indian market. The Solar PV Cells & Modules production of the domestic units will suffer till the time there are enough supplies from China. Unless the situation improves in China, the domestic industry may feel the pinch in a few weeks as their raw material inventory shall be exhausted.
The limited supply from China will force EPCs & Developers to either delay their projects for a while or look for some
alternative which may be a costly affair again. Further delay in supply may impact the delay in commissioning of many solar projects approaching the COD because PPAs signed by Indian developers have strict commissioning deadlines and a failure to meet them may attract the considerable penalties. Aurangabad in Maharashtra, where the virus outbreak has hit industries in the district, is a prominent manufacturing hub. Local companies are already finding it difficult to procure substitutes for Chinese parts. The firms are now trying other countries to continue their manufacturing without interruptions. "Aurangabad has more than 4,000 companies and some of them source parts from China. The coronavirus outbreak in China has disturbed the supply chain of materials," former chairman of Chamber of Marathwada Industries and Agriculture (CMIA) Prasad Kokil told media.
Quite simply, when we spoke to multiple people, including sources at SECI, the prognosis was grim. Between the best case of 12 weeks to a worst-case of 4-6 months, delays have to be factored in, felt all. Even our source at SECI, while refusing to hazard any guesses at this stage, preferred to advise developers to look at the lessons from the experience (more domestic manufacturing). "Yes, it will definitely impact the solar sector of India, because if going to China is stopped, then your supplies, negotiations, inspections of parts etc… those will be stopped. We feel there will be some impact on the Indian solar industry." If that sounded like a principal willing to accommodate large delays on signed contracts on this account, then best of luck to developers.
If there is one thing the industry has learnt from previous events that can be termed disruptive, like the GST or even Safeguard Duty imposition, it is that the road to getting the government on board is filled with many petitions, arguments, and even getting orders from the state, and even national regulators. All guaranteed to drive up delays further and costs too.
A source at a developer with a pipeline over 1 GW adds that the news doesn't stop there. "Even if things get back to normal by, say, April, it's not like we can execute projects in a rush. Within three months, you will have the delays due to the monsoons to contend with. And if last year was any lesson, it is that you can never take anything for granted when it comes to the monsoons anymore".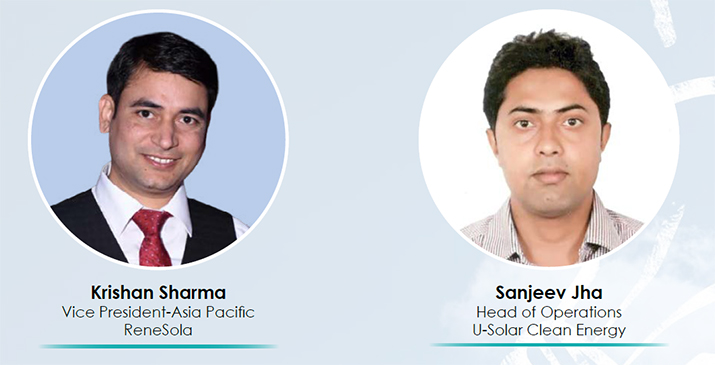 Sanjeev Jha, operations head at U-Solar Clean Energy, a solar EPC, voices the uncertainty for the sector "There are concerns in the markets and the government does not have any timeline for when this will be resolved. Future projects are in a dilemma and we don't know how much more supply chain disruptions will affect the availability and price of materials". In effect, as one of the sectors with the highest dependence on Chinese imports, the solar sector is set to pay a price, even if the issue is resolved somewhat by early March. As a developer told us, " the one thing we cannot have in this case, due to the nature of the parties involved, is to have our regulators take the official version as the final word".
States, Agencies, and Delays
If the discoms and now, the Coronavirus were the only issues the industry had, one could have looked to the future with hope. After all, hopes are still high that a solution for the discom issue will come soon, while the Chinese government has taken drastic action to limit the virus and restore normalcy, as soon as it can.
But unfortunately for India's solar sector, it doesn't stop there. Delays, legal troubles, and more dog some of the biggest projects wins. Completed projects are mired in permissions or disputes. The case of the NTPC managed solar bids at Ananthpur in Andhra Pradesh is a case in point. 3 firms, all well known foreign firms operating in the country, bid for, and won the 750 MW tender with bids of Rs 2.72 and Rs 2.73 respectively in May 2018. Almost 20 months on, the SCOD. Similarly, multiple projects since 2016 have been embroiled in delays due to GST disputes, issues around safeguard duties, delay in signing of PPA's and subsequent start of work, and more. The Andhra Pradesh government's stand on lower prices on old, signed PPA's, is still yet to be resolved.
The Andhra Pradesh Southern Power Distribution Company Limited (APSPDCL) has recently sought more time to clear outstanding dues to the tune of Rs 599 crore it owes to renewable energy developers.
In an affidavit filed with the state high court recently, the Discom has pleaded with the court to grant 4 weeks further time to clear the dues. The court had directed the state discom on December 20, 2019, to clear the dues within four weeks. The order had come in the wake of the developers seeking
the court's intervention in the matter of the dues pending for several months. According to the affidavit, the state-owned utility has paid Rs 1,955 crore to generators so far while Rs 599 crore remains to be paid.
In fact, if you needed to see just how tortuous the workings of the state can be, then look no further than the monthly reports shared by the MNRE with the union cabinet. We analysed the reports for all of 2019, and it's a study in how difficult it can be for things to move.
Renewable Energy Additions During 2019
Solar Energy
Wind Energy
Bio Power
Small Hydro
Total
Pipeline**
Jan
26.03
35.29
9.92
4.52
74.76
Feb
27.09
35.32
9.92
4.54
76.87
58.77
Mar
28.18
35.63
9.91
4.59
78.31
67.38
Apr
No Mention*
May
29.41
36.09
9.94
4.6
80.04
Na
June
29.55
36.37
9.94
4.6
80.46
NA
July
30.07
36.69
9.94
4.6
81.3
Na
Aug
30.7
36.76
9.94
4.6
82.01
NA
Sep
No Report*
Oct
31.7
37.09
9.94
4.65
83.38
39.67
Nov
32.52
37.28
9.94
4.65
84.39
50.36
Dec
33.73
37.5
10
4.67
85.9
66.54
Annual
Addition
7.7
2.21
0.08
0.15
11.14
All figures in GW
Source: MNRE notes to the Union Cabinet
*No report uploaded in these months.
** Projects under bidding or implementation
As readers can see from the details above, solar and wind energy should feel fortunate they are not in the same boat as Bio Power and Small Hydro, both of which barely saw any major additions at all. The missing data in April and September might be explained by the fact that new commissions, especially
in September, seemed to have evaporated altogether on those months, as reported by us too.
But most of us already know these numbers. What is perhaps more interesting is the many ideas and initiatives, big and small, that were presented, approved, or planned to be built upon, but are yet to see the light of real implementation. Look at just a few select highlights from each month's reports.
Missing in Action. Decisions Taken Each Month At MNRE in 2019
2019
DESCRIPTION
January
A revised note for KUSUM, a revised note for the CPSU Phase II scheme was submitted to CCEA. A concept note for distribution of 1 million solar cookstoves prepared for approval by the department of expenditure. A concept note for National Energy Storage Mission, presented in November 2018, followed up with a draft cabinet note.
February
 CCEA in its meeting held on February 19, 2019, has approved the KUSUM scheme for providing 17.5 lakh stand-alone Solar Pumps with a generational capacity of 1000 MW, solarisation of 10 lakh grid connected Pumps and installation of 1000 MW small solar power plants up to 2 MW capacity by farmers. CCEA has also approved Ph-II of the Rooftop solar Programme to achieve 40 GW RTS capacity in the country by 2022. Under this Programme central financial assistance will be provided for residential sector and incentives for Discoms.
March
Guidelines for CPSU scheme Phase II issued. Administrative approvals for new schemes of KUSUM and SHRISHTI (Solar Rooftop Programme) issued.
April
More meetings on CPSU Phase II scheme, 1000 MW project for North East, Re-Invest 2019 (which was postponed eventually)
May
A 'Chintan Baithak' to review progress in the renewable energy sector.
June
Implementation guidelines for CPSU Scheme Phase II finally. SECI issues the first RFS document for 2000 MW under the scheme. Follow up meeting to May 'Chintan Baithak'. A decision to make NDMC areas of New Delhi a 100 percent green energy area. Committee to suggest changes in bye-laws, with an aim to ensure solar rooftop is compulsory on all government/institutional buildings.
July
A meeting with honourable PM to discuss boost for solar manufacturing, implementing best practices globally for the renewable sector. Ultra Mega Renewable Energy Power Plants (UMREP) discussed with states vis a vis land and financing. Meeting with 6 IIT's to set up centres of excellence for research on renewable energy.
August
The formal launch of the PM-KUSUM scheme, the second phase of the SHRISHTI scheme, and the SARAL index of rooftop attractiveness among states.
October
ISA 2019 held. SECI issues RFS for 400 MW Round the clock (RTC) supply of power to NDMC and Dadra and Nagar Haveli.
November
Meeting to discuss Green energy Corridor Project with states. Land issues in Gujarat 'resolved' with the Gujarat government agreeing to provide land to SECI's Tranche I to IV winners.
December
Meeting to address mismatch in commissioning of solar /wind projects and transmission projects. Proposals for union budget 2020 given. A review by the Prime Minister of the renewable energy sector done. Centralised tender for Component B of PM-KUSUM by EESL concludes with a reduction of 20
percent compared to benchmark rates.
Source: MNRE Website
That's some of the biggest highlights, by the MNRE's own reckoning, of a year's work. We leave it for you to judge how much of an impact it has made, or is likely to make in the near future.
In the meantime came the news that Vikram Solar, a respected manufacturer and EPC player, has let go of 320 workers from one of its plants in Bengal. The firm is quite clear that the action has been forced on it by the prevailing uncertainty. What that implies for other manufacturing plans in the pipeline, could be the topic for the next monthly report.
Multiple EPC players, who count on contract workers for a large part of their operations, have the same story to share, though of course they haven't had to share the same issues as Vikram Solar in their layoffs.
2019