Hanergy Glory Solar Technology has recently and successfully concluded a one-month test drive of the world's first commercial solar power vehicle solution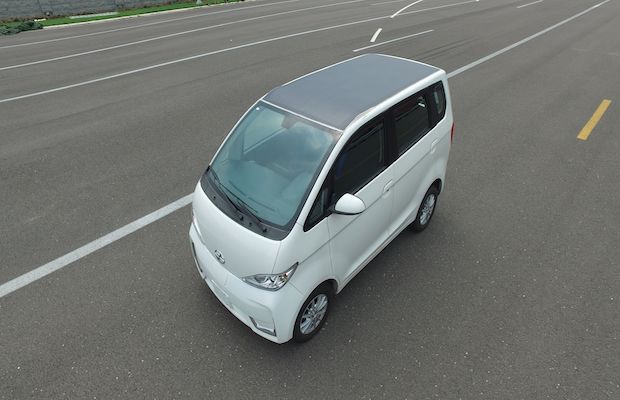 The world's leading clean energy company, Hanergy Mobile Energy Holding Group, has announced that its subsidiary, Hanergy Glory Solar Technology recently concluded a one-month test drive of the world's first commercial solar power vehicle solution at China Automotive Technology and Research Center, which can run without pole charging for at least a consecutive 30 days.
The test reveals, when a Chinese K-Car, a fully solar-powered vehicle developed jointly by Hanergy Glory and JoyLong Automobile, hit the road, it continued to run for 20 km under normal sunlight for 30 days without pole-charging. Throughout the testing period, thin-film solar panels stretched across the car roof continued to absorb sunlight, which was subsequently converted into electrical power for supply to the entire vehicle.
The testing program was launched by the China Automotive Technology and Research Center (CATARC) to determine whether the "Chinese K-Car" can go on without "plugging in" for a month. Standing true to clean energy giant's claim, by the end of the program spanning 30 days, there was still more than 60 percent battery power left for the car to remain on the road. What this means for the Chinese K-Car is that even during winters when the solar modules are receiving sunlight at lesser intensities, they will still be able to provide sufficient power for a vehicle. 
"During the 30-day test drive, each day after a 20 km testing drive, the battery still had a 60-80 percent power left, which means the car can still run a further 30 km to 80 km, making the solar car's daily range reach to 50 km to 100 km, enough for daily commuters," said Dr. Lu Tao, CEO of Glory Solar Technology Company.
According to Hanergy Glory, the tested solar car was built on the model of the Japanese K-Car, a category of vehicle that was created to meet basic daily transportation needs.
Dr. Lu Tao said the company will provide solar power solutions to automakers. "The integration of solar in new car designs is accelerating. Our recent functionality test to charge the car using solar has shown exceedingly good results. We're on a mission to integrate most efficient flexible solar panels onto new-age cars to ensure zero pollution. We hope to work with automobile companies to boost the trend of integrating solar in cars to promote the concept of the sustainable world globally."
Ever since July 2016, Hanergy unveiled four solar-powered electric concept cars, its first attempt to apply its leading thin-film technologies in the electric vehicle segment, the company has come a long way and has been constantly committed to strengthening its foothold in the solar car segment.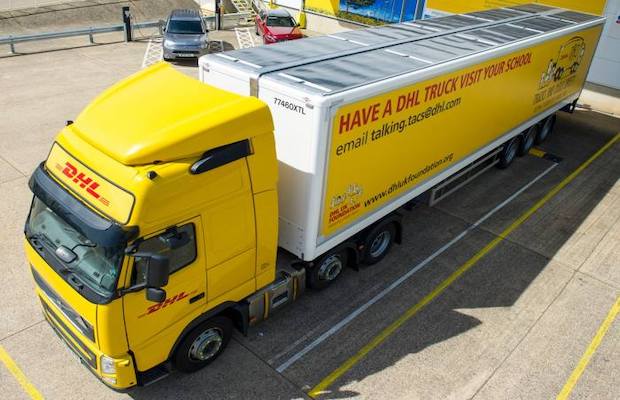 By mid-2018 logistics giant DHL has also integrated solar panels on some of its delivery vehicles in the UK, cutting fuels and emissions. The system, called TRAiLAR, consists of flexible thin-film solar panels (just 2 mm thick) referred to as "solar mats" fitted to the roof of vehicles and connected to the primary battery or an auxiliary battery system. The energy generated is used for various applications such as operating tail lifts and air conditioning; reducing fuel consumption – or in the case of electric vehicles, extending their range.