The UT of Dadra and Nagar Haveli has issued a tender, inviting bids from eligible bidders for the commissioning of EV charging stations in the UT.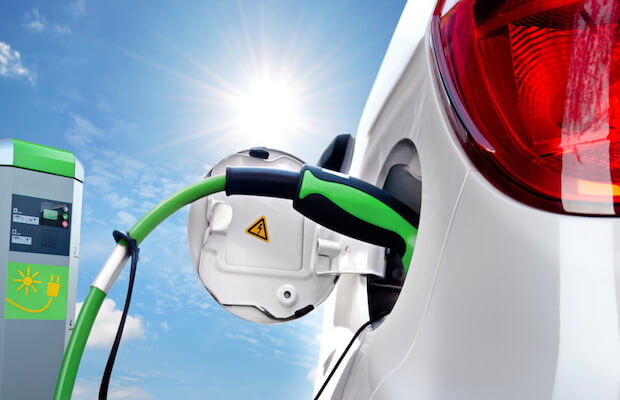 The Union Territory (U.T.) of Dadra and Nagar Haveli (DNH) has issued a tender, inviting bids from eligible bidders for the commissioning of electric vehicle (EV) charging stations in the UT.
The scope of work for the selected developers will include the designing, engineering, manufacturing, testing, packing, supply, transportation and insurance (till delivery at the site), unloading, handling and storage and erection and commissioning of DC Fast electrical vehicle chargers.
The successful bidders must also provide a guarantee /warrantee period of at least 36 months for all the equipment used in the project. And, the developers will have a period of 180 days to complete the work on installation and commissioning of the EV charging stations.
The last date for bid submission is January 14, 2019, and the techno-commercial bids will be opened on the same date. A pre-bid meeting has been scheduled for January 2, 2019, to address the concerns raised by the prospective bidders. All bidders will have to submit an Earnest Money Deposit of Rs 1 lakh along with their bids.
To be eligible for participating in the bidding process the bidding /parent company should be in the business of electrical vehicle /charging stations for at least 1 year and should have experience of having completed similar works.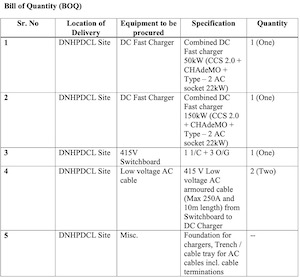 Financially, the bidder should have a positive net worth for previous financial years. And all products supplied should comply with CE conformity to ensure conformity with health, safety, and environmental protection standards.
Earlier this month, the Joint Electricity Regulatory Commission (JERC) after its latest hearing, had asked the Dadra and Nagar Haveli Power Distribution Corporation Limited (DNHPDCL) and the electricity department of Daman & Diu to comply with the RPO targets set by the commission.
The commission has informed that it has observed a dismal performance by both DNHPDCL and the Daman and Diu UT regarding the compliance of the commissions RPO regulation in the financial year. The commission has directed DNHPDCL to purchase the required number of RECs to achieve the target fixed by the commission.