Tesla has announced its plans to capture 1% of all car sales globally, WoodMac projects that it will meet the targets by 2024 if it launches a cheaper EV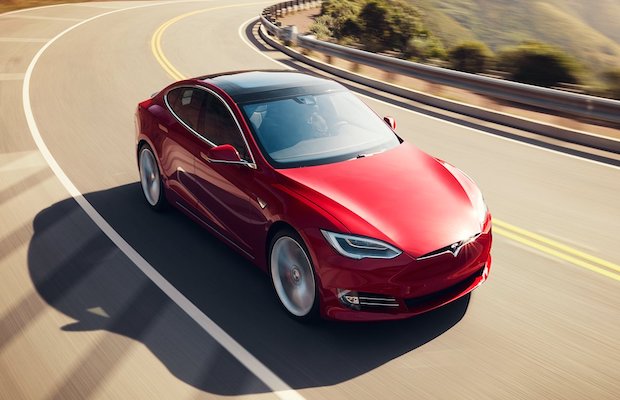 In Q3 2019, Tesla announced its plans to capture 1 percent of all car sales globally. With its current portfolio of luxury cars, the company is unlikely to meet those targets by the end of the decade. However, if it launches an entry-level Electric Vehicle (EV) priced at $25,000, Wood Mackenzie projects that Tesla will meet the 1 percent target as early as 2024.
According to Wood Mackenzie's figures, Tesla will sell six million battery electric vehicles (BEVs) between 2018 and 2028. If the company launches an entry-level car, this projection will jump to eight million.
"Tesla CEO, Elon Musk, has publicly discussed the possibility of launching an entry-level car to compete in a new market. Interesting to note, the most "traded-in" car for a Model 3 is a Toyota Prius – which is incidentally priced at USD 24,200. If Tesla successfully launched such a vehicle, the company would be well-positioned to hit its 1% target by mid-2020s," said Ram Chandrasekaran, Wood Mackenzie Principal Analyst.
Despite not having posted a profitable 2019, Tesla's market value remains high.
"Tesla completed construction of its second car manufacturing plant, based in Shanghai, towards the end of last year. The company has secured USD 1.6 billion financings from state-backed lenders at interest rates lower than the People's Bank of China's market rate. It also has in-principal contracts with LG-Chem and CATL to supply battery packs for its new factory. Tesla appears to be in a strong position," added Chandrasekaran.
The company has already begun pilot production at its new factory location and expects to start mass production in 2020. This will double the production capacity of Model 3, Tesla's best-selling product. And has acquired land to build a third automotive manufacturing plant. Many expect the chosen location to be Berlin, giving Tesla car manufacturing facilities in each of the three largest BEV markets: the US, China and Europe.
What does the future hold for Tesla?
"The company is planning an aggressive roll-out of self-driving features that are more advanced than those offered by competitors.
However, it's important to note that due to a lack of experience in automotive manufacturing, delays and quality issues are likely to become an issue. Early adopters of their products have overlooked these flaws but mainstream customers will not be as forgiving.
"As of January 1st, 2020, Tesla's primary production is limited to the US – a country embroiled in trade wars with multiple trading partners. Once Tesla's new factories are fully operational, the trade war is likely to be less of a concern," concluded Chandrasekaran.