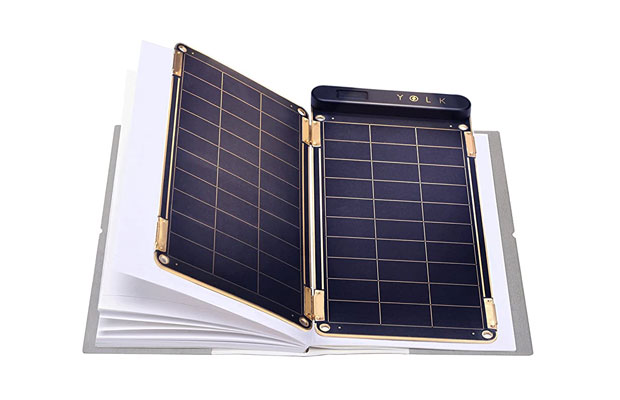 Product Brief: The Solar Paper by Yolk is the world's first solar power charger that can be placed inside your note or planner. It is a paper-thin and ultra-lightweight solar charger.
Product Features: The Solar Paper charger can reliably charge your smartphone in about 2.5 hours on a sunny day. That's about the same as a wall charger. It is so lightweight that outdoorsy types can clip it to a backpack and charge while hiking. Urban adventurers can easily slip it into a jacket pocket or notebook.
Application: Solar Powered Charger
Product Benefits: Most solar chargers shut down and need to be manually reset after a cloud passes overhead and the voltage drops. Solar Paper automatically resets itself so you can keep charging, hassle-free. The basic 5 watt Solar Paper can charge your smartphone on a sunny day. If you need more power to charge a tablet or to charge on a cloudy day, you can click new magnetic panels into place.
Availability: The product is available for purchase on the firms website and retails for USD 148-450 depending on the customisations.