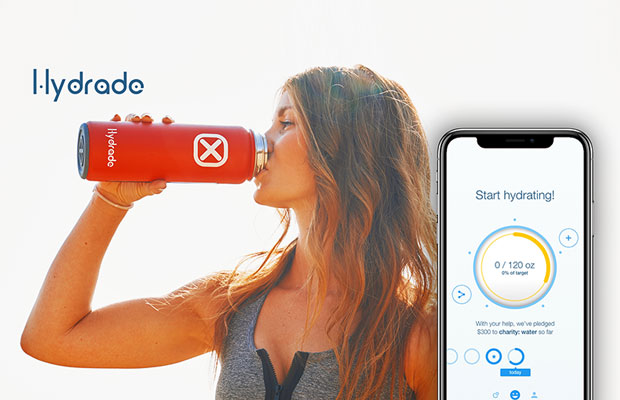 Product Brief: The Hydrade is a unique, environmentally conscious bottle that helps you stays hydrated while helping others access clean drinking water.
Product Features: Powered by a built-in solar panel, the bottle recommends your daily hydration levels (hydration coaching), quantifies water intake with gentle 'drink' reminders, and donates clean water to a charity on your behalf with each sip you take.
Application: Water Bottle
Product Benefits: Hydrade's smart solar-powered insulated bottle recommends hydration levels, monitors intake, & donates to charity based on your intake. The bottle can be synced with smartphones, health apps, and/or activity wearables for more accurate recommendations.
Availability: The product has been backed by 1781 people raising USD 97,034 for the project, and the product is now available for preorder on KickStarter.