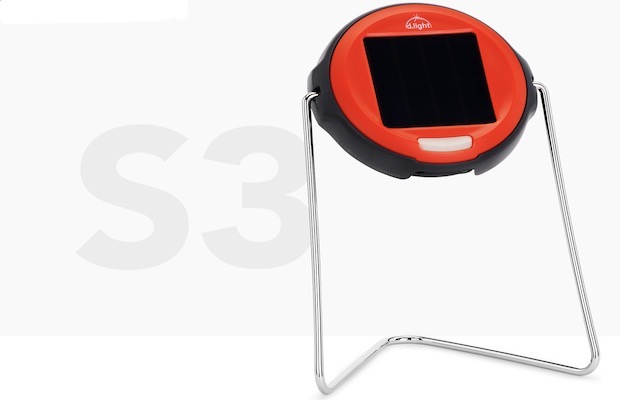 PRODUCT BRIEF: The d.light S3 is the next generation of one of the best-selling solar lanterns the S2. This easy-to-use solar-powered light enables people without regular access to energy in developing worlds with an affordable and reliable light source.
PRODUCT FEATURES: The S3 comes with an integrated solar panel that charges the battery pack that powers the lamp. The battery can power the lamp for 12 hours on a single charge. The product boasts of a 60,000-hour life cycle and lifetime well over 5 years (inclusive of the battery). The S3 has two brightness settings, compared to just one on the previous generation S2. A dimmer setting, on which it will run for as long as 12 hours; and a brighter setting (40 lumens) at which it will run for 4 hours.
APPLICATIONS: Home Lighting System
BENEFITS: The tough and sturdy design of the lamp is extremely lightweight and also provides resistance to extreme weather conditions. The adjustable and portable lamp does not require maintenance and can be placed on a table, hung from a wall, and even used outdoors. 
AVAILABILITY: The product currently retails for Rs 550 on the company's official website and a few select e-commerce websites.