Land acquisition, non-conducive state policies and delays in timely payment are some of the key issues that RE developers face in India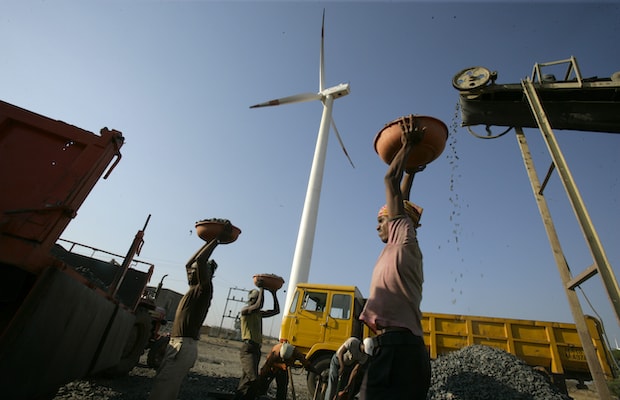 Union Minister for Power and New and Renewable Energy RK Singh has said that land acquisition, non-conducive state policies in certain states and delay in making timely payment to renewable energy generators by Discoms are some of the key issues that renewable energy (RE) developers face in commissioning of projects in India.
Answering a question raised in the Rajya Sabha, the minister said that "the major challenges being faced by the developers in commissioning of renewable projects are land acquisition, evacuation infrastructure, non-conducive state policies in certain states for development of renewable power and business environment such as unwillingness of DISCOMS to purchase RE power, delay in making timely payment to RE generators by Discoms, curtailment and seeking revision of PPAs, etc."
As per the minister, the steps being taken by the Government to redress such problems and promote renewable sources in a big way in the country, inter-alia, include:
waiver of Inter-State Transmission System (ISTS) charges and losses for projects to be commissioned by December 31, 2022,
notification of standard bidding guidelines to enable distribution licensees to procure solar and wind power at competitive rates in cost-effective manner,
declaration of trajectory for Renewable Purchase Obligation (RPO) up to the year 2022, implementation of Green Energy Corridors project to facilitate the integration of large scale renewable energy generation capacity addition,
setting up of Ultra Mega RE Parks,
opening of LCs by all Discoms for all independent RE producers,
launching of New Schemes, such as PM-KUSUM, Solar Rooftop Phase II, 12000 MW CPSU Scheme Phase II, etc.
Further, in order to enhance funding of RE projects, the government has allowed Foreign Direct Investment (FDI) up to 100 percent under the automatic route.
The minister also added that as part of the intended Nationally Determined Contributions as per the Paris Accord on Climate Change, India has made a pledge that by 2030, 40 percent of its installed power generation capacity shall be from non-fossil fuel sources and will reduce its carbon emission intensity of GDP by 33-35 percent considering 2005 level. The government has set a target to install 175 GW of renewable energy capacity in the country by the year 2022. This includes 100 GW from solar, 60 GW from wind, 10 GW from biomass and 5 GW from small hydropower.