With no energy costs and often simple installation, more and more people particularly in rural areas are putting their faith into the solar revolution and switching to harness energy from the sun by using solar home lighting systems. Recent advancements in the technology helped millions of households to use solar home lighting devices.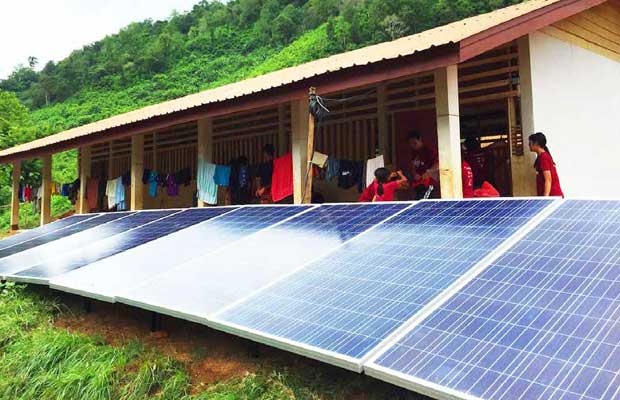 The Solar Home Lighting System is designed to provide uninterrupted light by the use of Solar Energy where power supply is not available during night time. Solar powered home lighting system that uses solar power and LED lighting technology is a more efficient way. It includes solar panel, battery, inverter and CFLs, fan and mobile charging point (number of devices depends on the capacity of the panel).
Halonix Technologies – Market Scenario, Challenges and Growth
Halonix Technologies Pvt. Limited is amongst India's fastest growing residential and institutional lighting company. As far as the India's market scenario for solar home lighting system is concerned, it is currently in its nascent stage believes industry players.
Rakesh Zutshi, President, ELCOMA India and Managing Director, Halonix Technologies Pvt. Limited, said, "Although in its nascent stage currently, the market scenario of solar home lighting system is quite promising in India. Rural India has also started witnessing considerable influx of solar home lighting systems due to poor state of grid electricity. If we talk about urban India, most of the real estate developers across the country have recently started incorporating solar home lighting systems in their projects to ensure safe ecological environment.
Obviously the emerging scenario has thrown open a huge window of opportunity for all the manufactures." He further said that with more and more branded players like Halonix venturing into this segment, rapid advances in the technology to bring out state-of-the-art solar home lighting systems has also taken a great leap forward.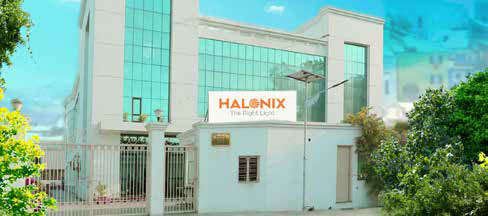 Halonix Technologies is a pioneer in lighting industry and their product range extends to both consumer lighting as well as Institutional requirements.
Solar Panels, Solar Invertor and home UPS, Solar home lights and LED Solar lighting luminaries are among the major products that have emerged and gained prominence in the Indian market over the past few years.
The biggest market players in the solar home lighting sector also face huge challenges in this industry. "Solar power has undoubtedly been successful in bringing light to even remote villages in the country. Still, the major key barriers are building demand among last-mile customers and ensuring delivery to them. The solar home lighting sector is also struggling with the gap and confusion between creation and implementation of different policies pertaining to solar roadmaps in India," said Rakesh Zutshi.
On upcoming products the company is planning to launch this year, Zutshi said, Halonix Technologies Pvt. Ltd. has already ventured in this segment in a big way with its technologically advanced LED solar Lighting Luminaries and we are looking forward to come up with more products in this segment.
Halonix continues to push the boundaries to develop better solutions adapted to Indian conditions across the spectrum of home and institutional lighting." Solar companies are playing a vibrant role to fulfill India's ambitious energy goals.
The country needs to expand their presence in overseas. "India has already achieved the distinction of being one of the largest solar markets across the world. The government's efforts towards taking the country's renewable energy capacity to 175 GW by 2022 which comprises 100 GW solar is truly commendable, which has undoubtedly helped the solar industry achieve considerable growth rate.
Make in India is another wonderful initiative that is playing a key role in reducing the dependency of Indian solar industry on import for the crucial and costly equipments. Although the Indian solar industry has progressed at an unprecedented rate, India needs to boost its efforts to make a mark in the global energy industry as countries like the Philippines, South Africa, Morocco, Chile, and Kenya are making investments in solar energy," Zutshi added.
Other Major Companies in Solar Home Lighting Systems
Luminous Power Technologies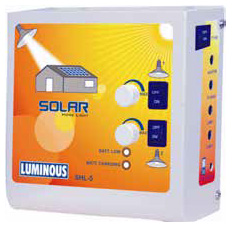 Luminous Power Technologies a home electrical, power back up, batteries and solar applications company is upbeat on business prospects, particularly in the solar home lighting system. It introduced LED (light emitting diode) based Solar Lighting Solution, an ideal low cost solution for Rural Home Lighting requirements few years ago.
While commenting on the government's move to push the solar power sector growth, Vipul Sabharwal, Managing Director, Luminous, said, "This is a huge unfolding market with immense potential. Significantly, the implementation is not just in urban parts but in the rural areas across the country as homes, commercial establishments, educational institutions and hospitals and so on, are keen to have robust and reliable back-up solutions."
Su-Kam- Lighting Your Home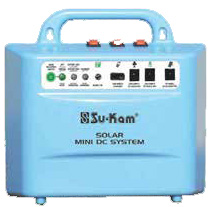 Su-Kam one of India's solar power solutions company also offer solar home appliances. Su-Kam's solar home lighting system is a portable mini off-grid system that lets you use solar energy in an efficient and inexpensive way. It also comes with fan, light and TV that run on DC, so that no energy is wasted in DC to AC conversion.
Su-Kam manufactures inverters, UPS, batteries, battery equalizers and complete range of solar products. It's solar DC home lighting systems have brought light to many household in rural India. Kunwer Sachdev, founder of the Su-Kam has said that his dream is to see solar in every house in India.
Kavita Solar Energy Private Limited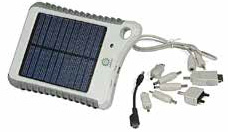 Kavita Solar energy Private Limited has been able to carve a niche for solar home lights within a very short span of time. Introduced in 2005, the company is the manufacturer, exporter and supplier of solar home appliances. These appliances provide the power supply to those areas where power supply is not available or is available scarcely.
Some of the key features of Kavita's solar home power system includes efficient over charge and deep discharge protection, electronic overload protection avoiding blowing of fuse except in reverse battery, short circuit protection on load side and multi-level overload protection.