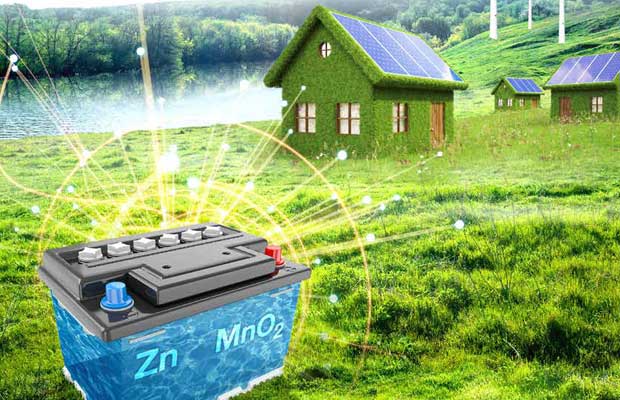 From a Gigawatt dream storing capacity to watt-hour storage, through decades the glorified history of technology is meekly stored with the wonk of storage development. The interdependency to make solar power modus operandi is the associated technology which can store the continuous flow of electricity and deliver it diligently on the time of respective requirement. Despite the sun flooding the earth with enough light every hour to fulfil our energy needs for a year, solar power will not solve our clean energy conundrum on its own.
Today, if Indian Solar Industry is the juggernaut, it has also look into the tributary of energy storage to fit as a fiddle in the global solar market. This fascinating solar and storage sector is on the rise after government policies, initiatives and dialogue. Through an intermediate present discourse, industry honchos of the storage industry had their pie to buffet, revering critical and pragmatic retort from Halonix, Elcoma and Okaya. Solar Industry was aloof to storage because of its assumed exorbitance.
Today, India's Renewable energy sources, such as wind and solar is helming towards storage as it's myths have reverbed as sole provider of energy has well-known that without an associated energy storage facility, the output or longtenure of a successful project is wary. Even when they are plugged into the grid, a storage device is required to smooth the output. Whenever the input into the grid from renewable sources exceeds about 10%, energy storage will be required. Associations and storage industry at large is urging and specifying its way to create local ecosystem and skill training for the much lauded hybrid projects which in recent time has wooed the industry.
Dr. Rahul Walawalkar, executive director of the India Energy Storage Alliance (IESA) believes recent government hybrid project models can open up immaculate opportunities for Indian Storage industry. Rahul affirms IESA's vision of making India a global advanced energy storage systems manufacturing hub by 2020. But in which stature is the storage industry finding itself in 2018?
Storage! How will it be Trending in 2018?

Few experts believe that plunge in the cost of storage, Chinese dominance and competition in battery technology are some of the main developments to monitor in 2018. Arvinder Bir Singh, Vice President, Solar Business, Eastman Auto & Power Ltd. reckons the confluence of powerful trends underway across the nation's electrical energy system is driving the need for a drastically different approach to managing the grid system in the 21st century.
Among the trends is the rapid penetration of intermittent renewable resources, including distributed wind, solar photovoltaic (PV) and energy storage. Gel batteries are among the latest trends and because of its fixed, non-spill feature it is highly popularized in the market. A gel battery is a valve regulated maintenance free, lead acid battery and is extremely robust and versatile.
These types of batteries produce lesser fumes and can be used in places without much ventilation. In a gel battery a pre-determined quantity of an electrolyte, together with sulphuric acid is combined with silica fumes. This chemical reaction results in an immobile, gel like mass giving these batteries their name.
The gel batteries are virtually maintenance free as they uses one-way open valves that allow the internal gasses to recombine into water, hence removing any need to check to top up distilled water or monitor water level. Gel batteries are extremely robust and versatile.
They are safe to be installed in places where ventilation is limited, due to fact that they have a very low (virtually zero) gas/fumes production, which means you can even install the batteries inside your home.
This year, major merger and acquisitions will be on spree and new cost-effective technologies are seemingly noted to hit the mainstream of solar storage market in 2018. Sharing his perspective, Rakesh Zutshi, President, Electric Lamp and Component Manufacturers Association (ELCOMA) of India and Managing Director, Halonix Technologies Pvt. Ltd, said, after achieving considerable growth in the year 2017, the entire Solar power industry is here to benefit from the emerging positive scenario in the year 2018.
It is storage systems that make renewable sources reliable and attractive to electricity users. Once we overcome the obstacle of storage, then the ideal of 24-hour free energy for the people can be realised. Currently the biggest barrier to wide-scale deployment is the high price of batteries; however, significant cost reductions are expected for the future which will surely result into wider application and installation of Solar illuminates like of Solar LEDs etc. Whereas, Arush Gupta, Director of Okaya, believes, with the advent of more affordable and efficient off-grid solar electric power systems, the Indian solar energy storage market is emerging from its nascent stage to a bright future ahead. Some reports have estimated that the energy storage market for off-grid renewable energy in India will reach at INR 165 billion by 2022.
The enhanced penetration of renewable energy system across different segments has given a promising growth opportunity to battery market since 100% backup is requisite to continuous electricity supply during evening hours. India is one of the largest markets for lead acid batteries and it is now poised to adopt advanced energy storage technologies that can act as enablers for technological advanced electric grid and transmission & distribution. Anant Nahata, MD, Exicom tele-Systems Limited adds energy storage is becoming a major player in the global energy market and will continue to grow for the foreseeable future. We expect 2018 to be a breakout year for energy storage with demand largely driven by telecom sector, grid applications and electric vehicles.
Government of India is already pushing the electric vehicles which will increase the demand for energy storage technologies specially lithium-ion batteries, telecom sector has already deployed more than 2 GWh of Lithium-Ion batteries in India and is expected to be a major player in 2018 as well, central government and state government are also expected to bring out tenders for gird scale energy storage. As battery component prices decline further with these deployments, the benefits of energy storage will become more attractive.
After several years of laying the groundwork for storage, including evolving market rules for the participation of storage in electricity markets, sharply falling prices for lithium-ion batteries and grid scale storage project demonstrations started with Power Grid Corporation India Ltd. (PGCIL) tenders for Li-Ion, Advanced Lead Acid and Flow batteries for demonstration of grid balancing application in Pondicherry for Policy / Regulatory advocacy for deployment of such technologies for grid stability, increasing government focus & commitment towards EV sector, conditions seem ripe for storage to really come into its own. PGCIL Project energy storage project is of 'strategic importance' for regulators as proof of concept for forming firm regulatory guidelines in favor of new technology.
Storage Industry Eyes 163 Billion Saubhagya Yojna
Energy storage is playing a critical role in grid balancing with growing renewable energy penetration, power supply-demand management and frequency regulation. Indian Prime Minister Narendra Modi launched a new programme to electrify every willing household in the country by 31 December 2018, using solar, energy storage batteries and LED lighting. The INR163 billion (US$2.5 billion) 'Saubhagya Yojna' scheme is aimed at both rural and urban households. This initiative is proposed pack solar power with storage to un-electrified homes – including in remote and hard to access regions – along with five LED lights, a DC fan and a DC power plug. This will also come with repair and maintenance for five years.
Elated on the move, Anant said, we welcome this move of Government of India to launch "Saubhagya Yojna" which will help to achieve the electrification of 30 million households across the country by March 2019. Mini and micro grid development across India is likely to be core in achieving the targets under this program. Mini and micro grids which will majorly use solar PV technology and new technology batteries to power the rural households will help them in giving basic lifeline electricity from which they may presently be deprived of.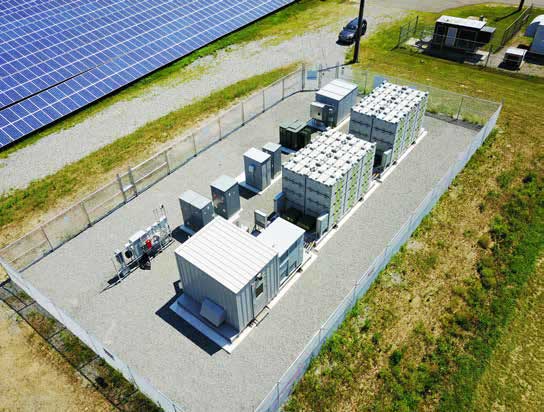 Stating visionary and decisiveness, Rakesh affirms, we are committed to contribute our bit in the Government's ambitious Solar Energy revolution. With the help of private-public partnership the INR163 billion (US$2.5 billion) "Saubhagya Yojna" initiative is well achievable.
The Modi government has the following aims: to reduce the useful of harmful kerosene in homes for lighting, improved education and health services, higher connectivity through radio, `TV and mobiles, greater access to economic activity, improved quality of life "especially for women.
Added to the benefits of this initiative, Arush purviews, Use of solar energy across the country has become more mainstream after the launch of 'Saubhagya Yojna' by the Government. Pradhan Mantri Sahaj Bijli Har Ghar Yojna, or Saubhagya has been truly instrumental in highlighting the huge requirement of renewable power in the rural and urban areas. Okaya is committed to contribute in this noble initiative by launching innovative products for the masses. With the help of front runners like us, the Government's target from INR163 billion (US$2.5 billion) Saubhagya Yojna is easily achievable through private-public partnership mode.
In December 2016, former energy minister Piyush Goyal had announced more than 16,000 Indian households across 800 remote villages would be given a solar panel, with an eight-hour battery storage backup. The latest Modi announcement is sought to appear to be a huge extension of this plan.
Further elaborating on the initiative, Arvinder noted, this Rs. 16,320-crore scheme was introduced to provide electricity to the rural and under privileged sections of the society. The government is aiming to provide electricity to all households, a year ahead of its earlier target of March 2019. This is definitely an ambitious scheme with lot of challenges but will go a long way in improving lives of the poor.
The Prime Minister also talked about increase in renewable power installed capacity, towards the target of 175 GW by 2022 and highlighted how the power tariff in the case of renewable energy has been reduced significantly. Thrust is on an energy framework that works on the principle of equity, efficiency and sustainability.
Why Storage is still Hard Coping in Solar's Glory Race?
With growing applications and usage of energy storage, energy storage industry is known to create 200+ MWh of opportunities for the next five years. But with current Indian solar scenario, storage stills seems to struggle for its space. Multiple reasons are ramified, but Industry stalwarts had fist ratification on this treading storage sector in India's GW solar industry.
Arush foretells, driven by declining cost of the equipments, solar energy storage market is all set to achieve rapid growth in the year 2018. The government support for solar power has already generated considerable demand in the villages and tier-II and III cities all across the country. On the other hand, Rakesh prompts certainly it is! Solar power generation is only successful if it is backed/combined by strong storage systems for unrestricted power supply in grid-connected and off-grid projects. We, being manufacturer of optimal lighting solutions for our customers and partner for their energy saving initiatives, look at solar storage as requisite to application of our products and remain optimistic for moderate polices and innovative advancements.
Sharing his metrics, Arvinder said, with so few utility-scale solar-plus-storage projects actually built, we don't have much data on how their economics work. Their new analysis models the benefit-cost ratio of several solar and storage configurations under present circumstances and projected cases in 2018. The real-world economics will change from place to place, but the trend here is clear: as the share of variable solar generation increases, so will the payoffs for siting storage in the same place.
It is easy enough to calculate levelled cost of energy for a solar-plus-storage system, and it will always be more expensive than standalone solar. But that metric fails to capture the additional value that can be gained by adding storage added Arvinder. Purviewing on the eminence, Anant points out, energy storage technologies have strategic importance for India's energy security and will play an important role into renewable integration, energy access, electric mobility and smart cities initiatives by the Government. The multiyear decline in solar PV technology costs has made it competitive with grid electricity prices.
The availability of energy storage increases PV penetration, which, in turn, increases self-consumption and helps to reduce the rising energy bills for commercial and industrial consumers. At the grid level, energy storage helps in storing the excess generation and can act as the source of power for the ancillary services applications. As reliable electric power is critical to the operations of commercial, industrial, and institutional users, storage is a must to meet the stringent needs of these applications. Thus, storage is critical for DG optimization, reducing carbon footprint and smooth transition towards clean energy.
Storage Technology Shifts – Indian Scenario!
Most people with energy storage also have a way to generate energy on-site. A common source of at-home energy generation is rooftop solar panels. Rooftop solar is a fantastic way to harness the free, clean energy that the sun gives off every day, there's a good reason why solar panel sales are growing exponentially every year.
For decades Lead-Acid has worn the crown as per technology and availability in the Indian market as few argue new technologies perhaps not Li-ion but advance and cheap technology will dress the growing market. Wooing 2017 and looking forward to 2018, Anant thinks, the Distributed Energy Resources (DERs) are expected to play a vital role in the way we generate and consume the electricity.
As the penetration of Solar PV increases and with the continued declining cost trend of solar and storage, the commercial and industrial consumers are expected to install more and more DERs which will help them to become independent or reduce their dependence on the grid power and diesel generators. Consumers will be able to change their power suppliers just like telecom services. Power demand growth rate will increase bigtime due to Saubhagya Scheme and industrial growth.
We are therefore expecting the market for batteries for commercial and industrial PV users to expand rapidly and are ready with the solutions to meet the demand.
Arvinder thinks, 2018 is expected to be better as people are getting aware about the renewable sources of energy. India is blessed with ample amount of sunlight so there is a great scope for the solar industry in India. Approximately half a million new jobs will be provided by the solar sector in our country. In a way, the solar industry is quite labour intensive compared to the fossil fuel industry; you need a lot of man power to install these solar panels, which have a lot of parts, to generate a similar amount of power to a coal or gas plant.
Therefore, you also need more maintenance people to keep the electricity running. If we compare Solar with thermal energy, solar form of energy is way safer for the environment as it is green energy and does not emits harmful gases like carbon. The return on investment of solar is 4 years but in long term it is way more profitable for us and our atmosphere as well. 2018 is also expected to be the year of green shift, which means people are going to shift from non-renewable sources to renewable sources of energy which will definitely give a rise in the solar industry.
Arush stated technological advancements in cell structure and various new innovations in module design will be among the key technology shifts in India in the year 2018. Okaya is working continuously to introduce new technologies in Solar storage segment. As a top-notch brand of batteries, we are offering distinct solar batteries which have high demand in the market due to their easy and efficient working.
Emphasizing on the dynamics of the technology, Rakesh replied, rapidly changing technologies have played major role in making solar energy consumption more economical for the millions of the masses in India. This trend is expected to continue in the New Year as well. Halonix has already introduced its technologically advanced LED Solar Lighting Luminaries and we are looking forward to come up with more such products in the year 2018. Halonix continues to push the boundaries to develop better solutions adapted to Indian conditions across the spectrum of home and institutional lighting.
What's the Blueprint for a Consolidated Future?
Alike other technology industry opting for a consolidated and holistic approach to deliver instantaneously to the respective market demands, solar industry has been a cut throat market. Will and how storage industry aligned with the solar industry replicate this successful market approach and will this strategy work?
Answering the above, Rakesh said, with the everyday rising power demand, India has become a hotbed for next solar energy revolution. We look forward to increase our participation in it and augment an all-round market strategy to tap its true potential. The disparity in pricing offers in the NLC India tender are evidence of "inconsistent understanding of technical specification" in the deployment of storage assets.
Solar industry has already come of age in India and we have followed a holistic approach towards development in the last one decade. The industry has gained considerable support from the central government all through these years. The government's push in the form of various incentives has finally started showing results now. At Okaya, we have successfully developed our specific pricing and product strategies for our ambitious expansion in Indian Solar market stated Arush.
Putting his view on Mercom Capital latest findings, Arvinder added, according to energy market tracker Mercom Capital, a total of 1,456 MW of solar power projects was tendered and 1,232 MW auctioned in the third quarter as against 3,408 MW of solar projects tendered and 2,505 MW auctioned in the second quarter. The industry is looking forward to more clarity in the sector to realize government's final target achieving 100GW by 2022. We would urge the government to come out with long-term policies that would boost the confidence of the developers. Clarity is required on measures like reverse auction mechanism and anti-dumping duties of equipment.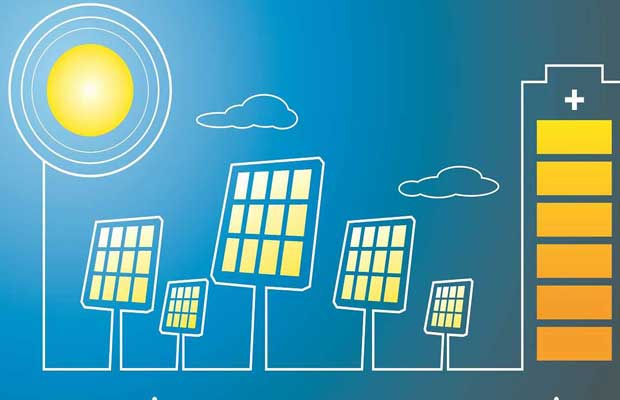 Growth-Card of the Storage Companies
Amidst the growth of utility-scale solar projects, 2017 all-round was a non-jerking terrain for Indian solar industry. Major international conglomerates bought up storage startups. And all the major solar developers started getting into the game. To understand on how did Indian storage companies notched their respective market and logged growth, Ravinder disclosed, manufacturing coupled with an active R & D cell are our core thrust areas and form the very structure of our operations.
The manufacturing facility at Nalargargh is strategically located near major markets to ensure that the produce is well traded and marketed. The suppliers of the raw materials that are required for manufacturing are carefully selected to make our facility logistically efficient. The Nalargargh plant is the leading manufacturing unit located in India that delivers over 1 lakh 30 thousand Tubular LA, tubular Gel & E-Rickshaw batteries every month. In future, we plan to expand our manufacturing facility and increase our production from 1.3 lakh batteries per month to 2.5 lakh batteries per month by the year 2020.
For Halonix Technologies, 2017 was a landmark year for the growth of the company, Rakesh elated on the current statusquo, said, we successfully achieved the distinction of becoming a dominant player in all our product categories including the branded Halonix LED Solar Lighting Luminaries. As we have already gained prominence in the market we expect to touch new heights in the New Year 2018. Led by massive growth in demand for cutting edge LED technology, the LED lighting sector as a whole has also revealed significant growth potential with successfully occupying the major pie of the overall lighting market. This proportion will grow even faster in the New Year with the government's continuous efforts towards making the LED revolution a success in the country. Such positive scenario will further help us achieve exponential growth in the year 2018.
The success of Halonix has been built on the back of its unparalleled ability to develop, test and deploy lighting solutions relevant and suitable for Indian conditions. Due to our keen focus on innovation and quality control, the brand Halonix is widely accepted all across India by consumers and trade alike. At Electric Lamp and Component Manufacturers' Association (ELCOMA) India, we are already working towards transforming India into a global manufacturing hub of superior, but economical LED products. We are sure in the New Year as well, all our efforts in this direction will assume greater significance added Rakesh.
Traversing across Exicom's major achievements and accoldaes, Anant notes, 2017 has been a year of action for us. We have supplied over 600MWh Lithium-ion Battery Solutions to our customers since 2013 out of which 180 MWh have been deployed in the year 2017 only. Exicom is the first company to put India on the megawatt scale storage projects map and building repository of various reference sites for policy/regulatory advocacy. We maintained our leadership position in deployment of energy storage technology despite presence & entry of various big global players in the industry.
We will further grow as the Industry size grows. Being an early entrant, we already have an advantage over the competition through our learnings & experience in this field through our mass deployment of said technologies. Our excellent Pan India customer support network and infrastructure of 6 Battery Repair Centers further add to our capabilities. We are a fully integrated company from designing, manufacturing to turnkey services to meet customized needs for all types of energy storage solutions through our world class certified manufacturing setup and R&D facilities accredited with ISO 9001-2000, ISO 9002 and ISO140001-1996.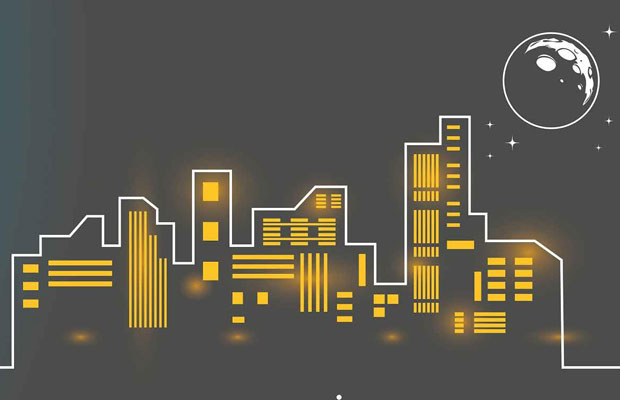 On EV front, Exicom successfully deployed AC and DC EV Chargers under India's First Energy Efficiency Services Limited (EESL) procurement program at different locations in Delhi-NCR region as per latest Bharat Specification after successfully winning through techno-commercial bidding process. We also got empaneled by leading automobile manufacturers in India.
We are shortly putting up our Lithium-ion Battery Module Assembly Plant to support indigenization and reach closer to our customers.
We have an internal target to deploy 1 GWh of Energy Storage Solutions across different applications in the financial year 2018-19. It is just matter of time when Exicom shall be playing a major player in the EV Battery Solutions and charging infrastructure in the country.
Sharing Company's overview and achievements in 2017, Arush said, the year 2017 has been another strong year for our business. It has been a landmark year for us in terms of our expansion and growth in solar power products segment. Simultaneously we have also gained dominant position in power tubular batteries in all the major markets. In the New Year 2018, our focus will remain intact on achieving much more aggressive growth in all our product categories. It goes well along our brand identity which has now gained recognition all around the world. We are already using our expertise to successfully deliver and meet the growing demand for our products in both solar as well as in power tubular batteries segments.
Along with a sense of pride and loyalty, our strategic focus has allowed us to benefit from increasing consumer demand and we will continue to grow across all the regions. Our ability to achieve our growth targets is the testament to our commitment to invest in consumer focused products manufacturing. Overall, with an installation base of more than 5 million batteries and a nationwide network of more than 40,000 dealers, 1400+ distributors, 41 branch offices and nine plants, 'Okaya' is among the fastest growing battery brands in India.