India has diligently stepped-forward to ply across the cross roads of innovation. Today, India houses one of the biggest tech companies in the world has turned heads. But still, to all the innovations, India has been prolonging on the growing power demands. Not scathing 100 GigaWatt(GW) rather democratized dialogue on 40GW of rooftop seems to the uphill in 2018.
Compared to other developing countries, India has significantly made socio-economic changes collaring global level. To name one of them is the solar power marathon which is said to be one of the biggest revolutions modern India has witnessed in recent times. In just few years with Government's strong confab for the solar sector; has precisely given new aspiration to the billion-dollar growing solar sector in India.
Current figures of Indian solar installations are embellishing as the sector grew by 123 percent to reach a record 19.6 GW in 2017 which is more than double the 4.3 GW installed in 2016. Orating on the Rooftop front, initially India has been treacherous but despite that today the industry shares equal pragmatism on the rooftop end. Though uncertainties still haunt the industry players, my desire to explore this nascent rooftop segment had more rational opinions adjudging the future of rooftop solar in India. My journey with two other well-known industry veterans, Rajni Bhandari (Sr. Manager, Business Development), Amplus Solar & Sushil Sarawgi, Director, Kor Energy India Pvt. Ltd. was dawning till the end. Protracting across many questioned aspects today in the rooftop sector, the veterans' opinions were not everything like porridge.
Stakeholders Defining the Term "Basic Framework"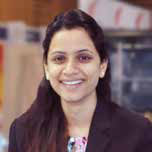 In and after 2017, rooftop players have shown promising attitude towards the solar rooftop segment in India. They believe 'It's Just the Beginning', Amplus Energy, who has been one of the first borrowers from SBI and very early entrant in this segment. Citing, Mrs. Rajni Bhandari (Sr. Manager, Business Development), Amplus Solar did extend staunch saying, Rooftop solar is the fastest growing segment in India and has grown by leaps and bounds with a lot of players catering specifically to this sector. However this growth has primarily come from Commercial & Industrial installations. Residential sector remains largely untapped. As an indicator, out of the total 1,861 MW (as of Sep 2017, Bridge to India) of installed rooftop solar capacity, only 377 MW is based on residential consumers. As a comparison Germany, which is the largest non-utility market in the world, residential solar capacity contributes to about 80% of its total installed capacity of 42.9GW (as of end 2017).

On the residential front, Mrs. Bhandari, noted, "For residential solar to successfully scale up, the government needs to relook at the policy framework which may be hindering the sector taking off. Another area of focus would need to be storage so that rooftop solar can proliferate. Solar rooftops for residential consumers would make more sense if the power is available during peak load times through the use of storage, since the peak of solar generation doesn't match the peak power usage for households. Solar rooftop market with the right push has the ability to help India utilize its solar power potential and becoming the largest rooftop solar market."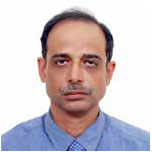 Mr. Sushil Sarawgi, Director, Kor Energy India Pvt. Ltd. points out that, "Rooftop Solar Segment is growing rapidly in India and with more visibility of rooftop Solar on residential, commercial and industrial buildings, the awareness about the same is also increasing. Net Metering Policy in most States is in place. With better efficiencies in panel and decreased cost, the segment is expected to grow at much faster rates in years to come."
Modelling Rooftops
Lucrative subsidies and extravagant budget allocation to promote rooftop sector is argued disparately. Currently, there are two ways through which an individual can install a rooftop solar system. They can choose the capital expenditure model by making an upfront payment. For those unwilling or unable to put up the money, there is the Renewable Energy Servicing Company model in which a terrace owner allows a solar developer to install a plant on the roof.
RESCO is popular among commercial buildings where business owners prefer to invest in the businesses instead of solar photovoltaic units. Mr. Sarawgi thinks, RESCO Model makes zero investment from the actual user of energy possible and the capital expenditure is being done by investors looking to get tax benefits as well as good returns. As tax incentives have been reduced in the recent years and also expectation of roof owners for a much lesser rates and shorter duration PPAs are leading to challenges for investors also in this segment. Good rated companies still have significant share of actual installations under RESCO Model.
Large rooftop solar works best under RESCO mode since the customer can enjoy all benefits of solar without having to incur any upfront cost. Also, the operation and maintenance of the plant is taken care of by the developer who can provide more efficient O&M services at potentially lower costs as it spreads its O&M costs over a large volume of capacity, said Mrs. Bhandari. While RESCO can work well for residential users as well, however for the residential segment, the industry participants including lending agencies would need to focus on customising presently available financing schemes so that the customers can also raise debt to part finance purchase of rooftop solar systems.
Comparing Capital Expenditure Utility vs Rooftop
High capital expenditure in rooftop PV still prevails in compare to utility segment. The reason justified can be said as, Volume, Quantity with Same effort of Production, that's how I believed.
Justifying my notion, Mrs. Bhandari said, Capital expenditure in rooftop photovoltaic is always higher than utility projects due to the smaller scale and customised design. This situation would continue unless there is an integration of rooftop capacities and rooftop solar volumes go up which would allow rooftop developers to more efficiently manage procurement and engineering. Government can support the sector by introducing practical policies encouraging rooftop development, removing policy hurdles, exempting rooftop equipment from duties and GST and supporting financing structures developed by stakeholders including lending agencies.
There is a restriction currently on net metering to cap at 1 MW per connection, to aver further, Mr. Sarawgi added, utility projects are large scale projects leading to reduced cost per kilowatt of installations. There is a restriction currently on net metering to cap at 1 MW per connection. This cap may be reduced to make rooftop segment also get benefit from economies of large scale.
Targets and Achievement – Arguably Decorated
The original target was 200 MW by financial year 2016, followed by 4,800 MW the next year, and 5,000 MW for financial year 2018. However, India's cumulative installed capacity of rooftop solar stood at 982 MW as of December 2017. A mere 271 MW has come up this year, disseminated MNRE. Citing on the growing competitiveness, Mrs. Bhandari, said, relatively speaking solar rooftop is significantly more competitive than other sources of electricity including the grid.
However, due to policy hurdles (such as net metering policy adoption by states) and absence of quality industry players, the market has not taken off to the extent originally envisaged. Having said that Amplus Solar which was set up in 2015 has already expanded to 250 MW and strives to maintain the momentum and contribute significantly to the distributed energy segment in India. As discussed earlier, the industry stakeholders need to sustain focus on rooftop solar.
This includes the Government drawing up a long-term strategy outlining and implementing regulations and incentives for distributed (rooftop) solar, industry financing agencies developing financing structures to support fragmented rooftop solar capacities. Market measures such as compulsory utilisation of rooftop space, mandating and enforcing RPO obligations, effective net metering mechanism, strengthening grid infrastructure to accommodate banking and waiver to duties and levies (initially) must be implemented to increase the demand and adoption of solar by the end consumer.
Mulling on education & awareness, Mr. Sarawgi said, still there is a requirement of more education for the benefits of rooftop solar. Net metering implementation has to be made simple. There is still need for subsidies for residential and certain other sectors. Soft loans for rooftop solar projects have to be provided by institutions. At least all government and government funded institutions buildings must compulsorily have rooftop solar installations.
Funding Scenario
Government investment and banks fund are concurrently empowering the Indian solar sector. The funds allocated for Indian solar industry has to be long taken into account as the equations in long-run might discrete and the industry should have the power to work autonomously but for Indian rooftop sector is attracting dollars in which the players are banking into. To Understand the present scenario, Mrs. Bhandari explains that these are positive developments since project financing has been a bone of contention for the sector. We understand that these facilities are already being tapped by capacity owners which would free up capital (currently fully financed by the owners) for future capacity development.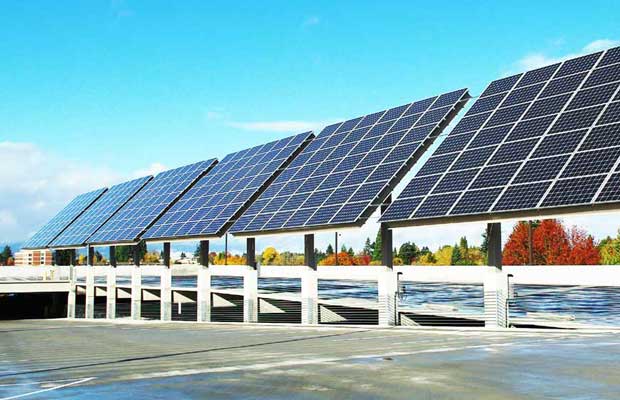 Traversing across other major funds, Mr. Sarawgi adds, Hot on the Heels, World Bank also approved dedicated $ 625 Mn to SBI for lending to viable GridConnected Rooftop Solar PV (GRPV) projects undertaken by photo-voltaic (PV) developers, aggregators and endusers, for installation of rooftop solar systems on the rooftops of commercial, institutional and industrial buildings. Though Developers, EPCs and Lenders jitter with pre-construction and execution risks of small scale decentralized solar projects.
Lending institutions need to have specialized manpower to understand and assess risks associated with funding small rooftop projects both under Capex Model for roof owners and RESCO Model for developers. Until and unless it doesn't happen, a much focused approach from lending institutions will not be there. Processes have to be standardized and disbursement has to be linked as per the progress of the project with scheduled deadlines.
Foot-Stepping Trends
Largest Banks and Global Financial Bodies are merrily looking to invest or fund the Indian rooftop sector; this is perhaps the ongoing trend which shall mesmerize the Indian rooftop players.
But coming to the end of conversation with the solar Industry stalwarts, I did take their view on their apprehension of the latest trends which is or sought to foster the Indian rooftop segment.
Mrs. Bhandari prompted, Rooftop segment in India needs focused effort in terms of policy and regulatory framework and aligned stakeholders who understand the need of the sector. Some of the drivers that are expected to lead to a sustainable growth of the rooftop sector in 2018 include the emergence of national level rooftop IPPs (that are serious players) such as Amplus would help in rapid capacity deployment across the sector, creation of new financing structures to support this capacity deployment, promoting policy measures mandating customers to adopt solar power solutions and growing acceptance of rooftop solar benefits by the customers.
Mr. Sarawgi concludes saying, More rooftop solar tenders from Government departments, better implementation of subsidy schemes and more aggressive approach of DISCOMs to promote solar installations for commercial segment will be a key to good growth of this segment in 2018.