The Uttar Pradesh government has decided to give a rebate of 25 percent on the market rate of land for establishing EV charging units.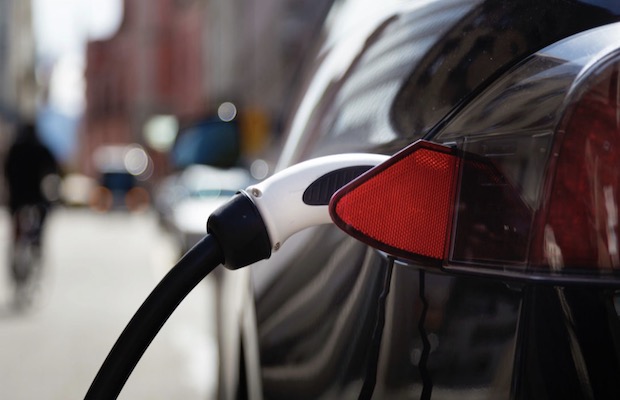 The Uttar Pradesh government announced its decision to give a rebate of 25 percent on the market rate of land for establishing charging units for electric vehicles (EV). The state cabinet chaired by Chief Minister Yogi Adityanath has cleared a policy in this regard. 
"Three points are taken in the policy. First, more and more electric vehicles are made in the state. Second, preparing a network of charging stations and third, create a demand of these vehicles," UP government's health minister and spokesperson Sidharth Nath Singh told reporters.
"Twenty-five percent rebate will be given on the circle or market rate of land, which is less for setting up charging units," Singh said the state was expecting Rs 40,000 crore investment and employment generation for 50,000 people in the electric vehicle industry.
"In the first phase, it is planned to run 10,000 electric buses and old ones will be phased out. By 2024, 70 percent of commercial vehicles will be electric and 2 lakh charging stations will be set up," he added.
In June, the Uttar Pradesh Expressways Industrial Development Authority (UPEIDA) had issued an Expression of Interest (EoI) for setting up of charging stations for electric vehicles (EV) in cities and highways/ Expressways in Uttar Pradesh.
The following cities/expressways had been identified in the First Phase for development of charging infrastructure : Lucknow, Kanpur, Varanasi, Agra, Noida, Prayagraj, Ghaziabad, Meerut, Agra Lucknow Expressway, Delhi Agra Expressway (for U.P. portion), Eastern Peripheral Expressway (for U.P. portion), Purvanchal Expressway (under implementation), National Highway No AH-1 (U.P. Portion), National Highway No. 24 (Lucknow-Bareilly-New Delhi up to UP Border), National Highway No 27 (Lucknow-Gorakhpur-Kushinagar).

More recently, in another major decision, the state cabinet cleared a floating solar PV power plant on Rihand Dam with an investment of Rs 750 crore. It will be the first floating solar power plant in the state and the biggest in the country by capacity.