The Kerala Government has signed an EoI with Toshiba for the technology transfer and manufacturing of Li-ion batteries for EV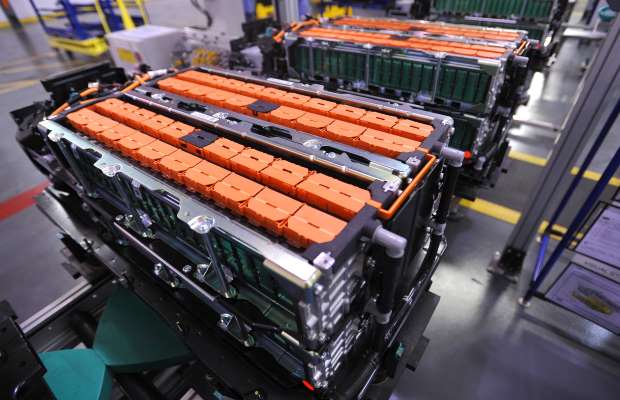 The Kerala Government has signed an Expression of Interest with Toshiba for the technology transfer and manufacturing of lithium-ion (Li-ion) batteries for electric vehicles (EV).
The agreement is an outcome of the Japan visit by Chief Minister Pinarayi Vijayan at the head of a high-level state delegation and was signed in Tokyo at the investment seminar organised in the Japanese capital as part of the visit.
Vijayan addressed the Kerala State Investment Promotion Seminar organised with the participation of 150 major Japanese investors at the Indian Embassy, Tokyo. The Vijayan delegation, which includes two state Ministers and senior bureaucrats, will travel next to South Korea and is expected to return here on December 4, 2019.
In April, it was reported that India after signing a Memorandum of Understanding (MoU) with Bolivia, has leveraged its way into the lithium reserves of the South American nation for exploration and extraction of lithium, a prime component used to power electric vehicles.
In a joint statement, issued after talks between President Ram Nath Kovind and his Bolivian counterpart Evo Morales Ayma, both the countries "Agreed to forge a mutually beneficial partnership to facilitate Bolivian supplies of lithium Carbonate to India and foster joint ventures for lithium battery/cell production plants in India."
In January, Bharat Heavy Electricals Ltd (BHEL) and Libcoin had announced that they are in talks to form a consortium to initially build 1 GWh lithium ion battery plant in India. The Ministry of Heavy Industries & Public Enterprises added that "its capacity will be scaled up to 30GWh in due course." With this, India has finally taken steps into its energy security and clean energy commitment to the world, it further added.
"BHEL will be sending a team of senior officers for the study of the facilities, R&D infrastructure, and other techno-commercial issues soon. Based upon the evaluation and recommendations of the team, further process towards the formation of Joint Venture will be carried forward," the Ministry further said. The government is further expecting that this project will bring energy independence by replacing oil imports with abundant renewable.