BMTC has issued a tender for 90 feeder service electric buses to the Bangalore Metro on GCC model.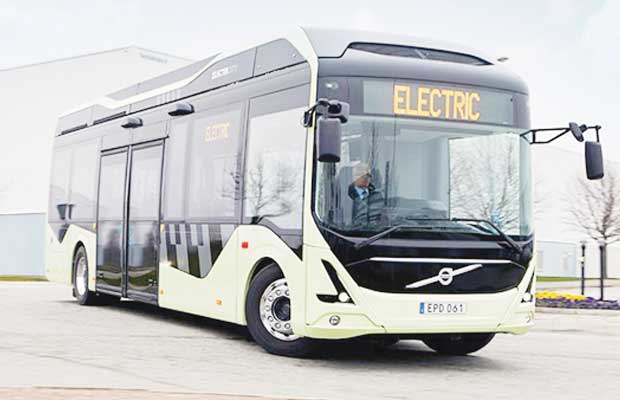 The Bangalore Metropolitan Transport Corporation (BMTC) has issued a tender, inviting bids from qualified bidders for 90 feeder service electric buses to the Namma Metro on Gross Cost Contract (GCC) model.
The scope of work for the selected bidders will include undertaking the role of a service provider for procurement, operation and maintenance of the 90 electric, 9 Metre non-AC buses.
The last date for bid submission is March 4, 2020 (Online), and March 6, 2020 (Offline). The techno-commercial bids will be opened on March 7, 2020, and the price bids for the technically shortlisted bidders will be opened on March 13, 2020. A pre-bid meeting has been scheduled for February 19, 2020, to address the concerns raised by the prospective bidders.
All bidders are also required to submit Rs 90 lakh along with their bids as a bid security amount.
To be eligible for participating in the bidding process, the OEM should be a registered Electric Bus Manufacturer with bus manufacturing facilities in India and should have manufactured and delivered an average of 15 Electric or 50 HSD/CNG buses in the last three financial years in India. Furthermore, the firm should have a Minimum Average Annual Sales Turnover of Rs 40 crore for the last 3 financial years and shall have positive net worth as on March 31, 2019. Furthermore, the OEM should have been registered in the FAME Scheme under DHI as per FAME guidelines.
As per the RfS, a bidder being declared as the Successful Bidder for the Project shall be required to incorporate a Special Purpose Vehicle (SPV) under the Indian Companies Act, 2013 for implementation of the project.
The expected Delivery Schedule for providing prototype and delivery of registered Non AC Electric buses as per following schedule from the date of issuance of the Letter of Award as below:

Recently, Union Minister for Transport, Highways, and MSMEs, Nitin Gadkari had inaugurated the first inter-city electric bus service, between Mumbai and Pune in Maharashtra. The 43-seater capacity luxury electric bus, manufactured by Mitra Mobility Solution, has a range of 300km per charge.