A new report has revealed that USD 350 million was invested globally in advanced lithium-ion technologies during the first half of 2019.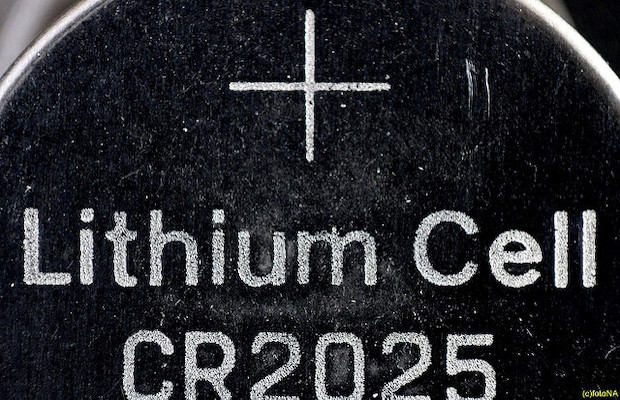 Analyst firm Wood Mackenzie's 'Global energy storage outlook, Q3 2019′ indicates more than USD 350 million invested globally in advanced lithium-ion technologies during the first half of 2019. It was just over USD 600 million for the whole of 2018, indicating 2019 to be a record year for expenditure.
"As demand for lithium-ion batteries continues to grow, future battery price reductions will be driven by manufacturing ramp-up, improvements in battery energy density and advancements in commercialising advanced lithium-ion technologies," the firm said in the outlook.
Mitalee Gupta, Wood Mackenzie Analyst said that since 2018 the market has seen significant investments in advanced lithium-ion technologies from automotive giants and oil companies alike. "Investments have focused on developing batteries that are cobalt-free and use alternate electrode materials or solid-state electrolytes. While not all these technologies will become successful, several of them will make their way into the electric vehicle (EV) and storage markets in the coming years."
Lately, pricing differential between lithium-iron-phosphate (LFP) and nickel-manganese-cobalt oxide (NMC) has reversed. Where LFP used to be more expensive than NMC, now the opposite is true. In the future, this differential is expected to shrink as NMC price declines continue to be driven by demand from EVs and energy density improvements.
"While NMC batteries outperform batteries LFP in terms of energy density, the storage market is seeing is lot more interest in LFP. In 2018, demand for NMC batteries from both EVs and the energy storage industry outstripped the available supply, as cell manufacturing capacity couldn't keep up with the rapidly growing demand. While there was a shortage of NMC batteries in the energy storage market, there were plenty of LFP batteries available – with capacity mostly housed in China," the report indicated.
"As lead times for NMC availability grew and prices stayed flat, LFP vendors began tapping into NMC-constrained markets at fairly competitive prices, thus making these LFP batteries an attractive option for both power and energy application. More recently, attributes like improved cycle life, better safety and oversizing ratio have begun to impact the choice of chemistry for different energy storage applications and market segments" said, Gupta.
The firm predicts that global battery manufacturing capacity will increase four-fold by 2026. Planned battery manufacturing capacity expansions are expected to grow to just over 770 GWh by 2026. This includes all types of lithium-ion sub chemistries.