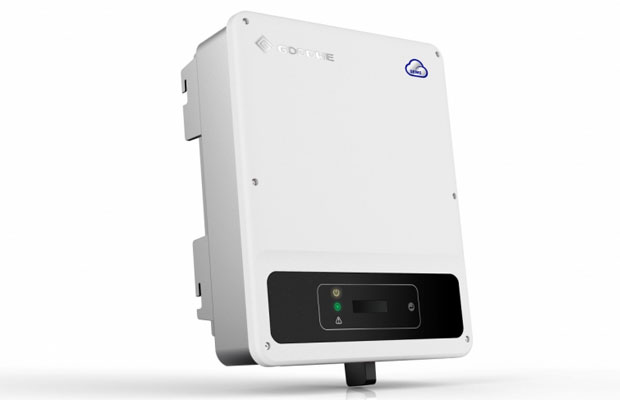 Product Brief: GoodWe is rolling out the new DNS series inverters which are designed for today's high-output PV panels, enhanced to meet the latest grid compliance standards while providing unprecedented power and dual, independent MPPT.
Product Features: GoodWe DNS series inverters feature an optimized, ergonomic design which is not only convenient for installation and service, but also provides a low-profile electrical system that is safer to manipulate and overall home friendly regardless of location. GoodWe DNS series inverters also feature a secure plug-and play installation without opening the inverter and an integrated DC disconnect switch.
Application: Ideal for solar power generation in residential homes
Benefits: With power categories ranging from 3 kW to 6 kW, GoodWe DNS series inverters are matched for ecofriendly residential installations thanks to their die-casting aluminium casing, compact size and light weight. They are IP65 rated and can be mounted either indoors or outdoors.
Availability: Available.