SJVN is inviting applications for empaneling experienced parties for EPC and subsequent operation and maintenance of solar power plants.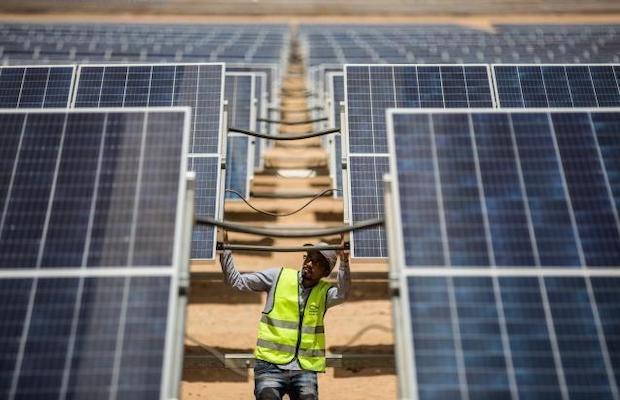 SJVN Limited, a joint venture between the Government of India and the Government of Himachal Pradesh, has issued a tender, inviting applications for eligible bidders for empaneling of experienced and capable parties for Engineering, Procurement and Construction (EPC) and subsequent operation and maintenance (O&M) of solar power plants.
The empanelment will be done in the following three categories:
a) 'Category A' – Up to 25 MW,
b) 'Category B' – Above 25 MW and up to 50 MW,
c) 'Category C' – Above 50 MW
The parties meeting the Minimum Qualifying Requirements (MQR) for a specific category will be empanelled for that particular category and thereafter would be eligible to participate (up to the limit of their capacity as per empanelment) in the tenders to be invited by SJVN for development of solar PV projects as EPC contract with O&M or any other mode of development of projects.
The last date for bid submission is October 21, 2019. The techno-commercial bids will be opened on the same date. A pre-bid meeting has been scheduled for October 7, 2019, to clarify all the points of the tender to the prospective bidders.
The scope of work for the empaneled parties will include the finalisation of project technical details, system design and technical specifications, design, engineering, manufacture, testing at manufacturer's works before dispatch; packing, supply, delivery at site, unloading, subsequent storage, erection and commissioning of the solar plants.
Post commissioning of the plants, the empaneled developers will be required to provide comprehensive operation & maintenance of SPV power plant along with electrical equipment, consumables and spare parts for a period of 5/10 years from the date of operational acceptance.
To be eligible, the bidders must have an annual average turnover over the last three financial years no less than Rs 60 crore (Category A), Rs 190 crore (Category B) and Rs 380 crore (Category C).
Recently, Central Electronics Limited (CEL), under the Department of Scientific and Industrial Research (DSIR), had invited Expression of Interests for empanelment from financially and technically capable parties having relevant experience as EPC contractors for carrying out the work related to EPC activities in projects or any work related to solar PV systems awarded to CEL.