CEL has invited bids for the supply of 1,00,000 multi-crystalline chipped solar cells with a minimum wattage of 2.97 W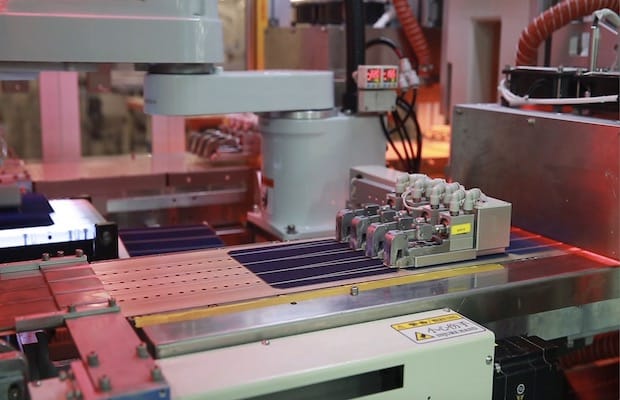 The Central Electronics Limited (CEL) has invited bids from pre-listed and eligible local manufactures for the supply of 1,00,000 multi-crystalline chipped solar cells (Non-PERC) with a minimum wattage of 2.97 Watt.
According to the tender, the tender is limited only for Indian solar cell manufacturers namely, BHEL, Jupiter Solar Power, Adani Group, Renewsys India Pvt. Ltd. If a new vendor is interested in participating in the tender, they can enroll themselves by submitting their credentials and relevant documents through the vendor registration process.
The last date for bid submission is August 21, and the techno-commercial bids will be opened on the same date. There is no need for bidders to submit any Earnest Money Deposit amount along with their bids.
Recently, the firm had issued an Expression of Interest (EOI) for empanelment of firms/EPC contractors for executing Battery Energy Storage Systems (BESS) projects in India. The empaneled contractors will be able to participate in future project tenders issued by CEL for setting up of battery storage projects in India. The scope of work under those tenders will mainly include the design, testing, integrating, installation and commissioning of the battery storage systems on a turnkey basis using various battery technologies/chemistry.
The last date for submission of responses against the EOI is March 31, 2020.
Earlier, CEL had issued a tender for the development of 50 MW grid-tied solar PV plants ranging from 500 kW to 10 MW at various locations in Maharashtra.
In July, BHEL had issued a tender, inviting quotations from eligible bidders for manufacturing and supply of 157 mm multi solar cells as per BHEL technical specification.
In May, CEL issued a tender, seeking bids from eligible bidders to take on the operation and maintenance (O&M) services of a 509.355 kW solar power plant installed at 33/11 kV MSEDCL substation in Nasik, Maharashtra.