The last date for bid submission is May 16, 2019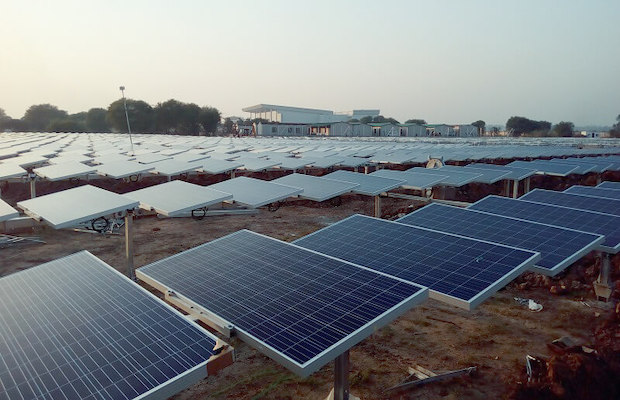 The Central Electronics Limited (CEL) has issued a tender, seeking bids from eligible bidders to take on the operation and maintenance (O&M) services of a 509.355 kW solar power plant installed at 33/11 kV MSEDCL substation in Nasik, Maharashtra.
The bidder shall be responsible for operation and maintenance of the system for a period of 10-years as per the condition of PO, during which CEL will monitor the project for effective performance in line with conditions specified elsewhere in the bid document.
During this period, the bidder shall be responsible for supply of all spare parts (except for central inverter) as required from time to time for scheduled and preventive maintenance, major overhauling of the plant, replacement of defective modules, replacement/repair of SMBs, HT panel, LT panels, transformer etc. and maintaining log sheets for operation detail, deployment of staff for continuous operations and qualified engineer for supervision of O&M work, complaint logging & its attending.
The last date for bid submission is May 16, 2019, and the techno-commercial bids will be opened on the same date. All bidders must submit an Earnest Money Deposit of Rs 34 thousand along with their bids as bid security.
To be eligible, the bidder must be an EPC contractor who has earlier executed work or currently is executing work of solar power plant in CEL in the state of Maharashtra.
The 509.355 kW plant which has been under O&M for over 6 months now is expected to generate 21,29,291 kWh in the first year of operation. And, it will be the duty of the selected bidder to ensure that the number is met. In case there is any generation loss beyond the above-mentioned generation quantity, then a penalty shall be imposed on the bidder.
For more information click here.
In April, NTPC Ltd. had issued a tender, seeking bids from eligible companies to provide O&M services for its 10 MW solar PV power plant under operation at its Unchahar facility in Uttar Pradesh.