The last date for bid submissions is May 10, 2019.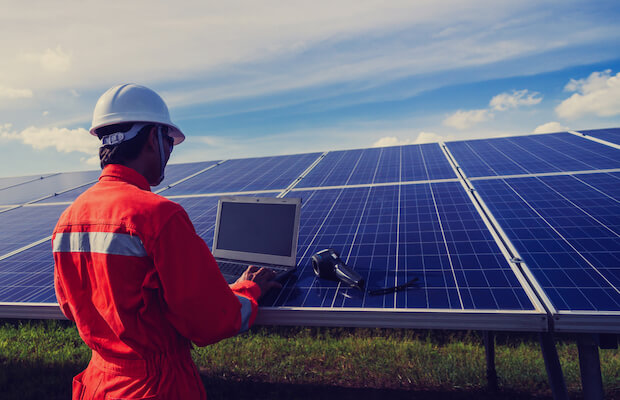 NTPC Ltd. has issued a tender, seeking bids from eligible companies to provide Operation and Maintenance (O&M) services for its 10 MW solar PV power plant under operation at its Unchahar facility in Uttar Pradesh.
The scope of work for the selected bidders will include (not limited to) the following services:
a) Plant start, normal stop and emergency stoppage, as per the requirements.
b) Plant performance monitoring and analysis of deviations w.r.t. optimum generation level and initiating corrective and preventive actions to restore optimum generation level.
c) Emergency operations like fire fighting (in case of fire), switching off of the equipment in case of smoke/ fire/ failure, dewatering of flooded cable trenches and removal/clearing of blockage from trenches during rain.
d) Breakdown maintenance
e) Preventive maintenance
f) Water wash/ cleaning/ mopping of the PV modules on a daily basis & all modules to be cleaned within four days.
The last date for bid submissions is May 10, 2019, and the techno-commercial bids will be opened on May 14, 2019. All bidders must submit an Earnest Money Deposit of Rs 2 lakhs along with their bids. Small-scale Industries registered for similar work with the National Small-Scale Industries Corporation will be exempted from the payment of the deposit. Small-scale industry units registered with the state are also entitled to the exemption.
To be eligible, the bidder should have successfully executed installation and commissioning work or the operation and maintenance work of at least one project of 5 MW and above during the last seven financial years.
The bidders selected will be awarded a two-year contract for the O&M of the plant that is spread over 43.9 acres and developed using 42240 panels manufactured by BHEL.
Recently, the Kanti Bijlee Utpadan Nigam Ltd. (KBUN), a wholly owned subsidiary of NTPC, issued a tender for the deployment of rooftop solar PV plants on various buildings of plant area of KBUN for the Muzaffarpur Thermal Power Project.
For more information click here.