"REI was once again was a huge success for us," said V.V Kamath.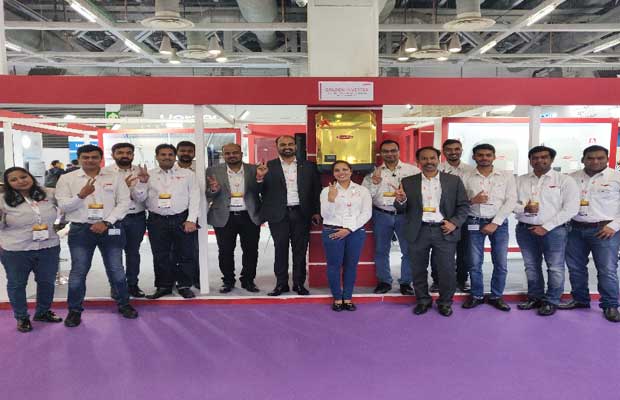 Fronius Solar Energy had a successful event at Renewable Energy India (REI) Expo, which is India's leading trade fair for the solar industry.
Fronius' Indian arm exhibited its broad product portfolio during the event at its booth which covered around 72 square meters.
The company's main highlights of the exhibition were its new products which it called – Hero's i.e. Tauro, Gen 24 series Primo & Symo along with the award-winning residential solar solutions and accessories.
Commenting on the response the company received during the 3-day event, Fronius India, Managing Director, V.V Kamath said, "REI was once again was a huge success for us."
He further added that "we received a large number of interested visitors, and quality project installers to our stand and had many exciting discussions with them about our solutions."
As part of its vision of 24 hours of sun – a future in which 100 percent of the world's energy needs are covered by renewable sources – Fronius exhibited its solutions for energy sector integration, on the basis of energy revolution.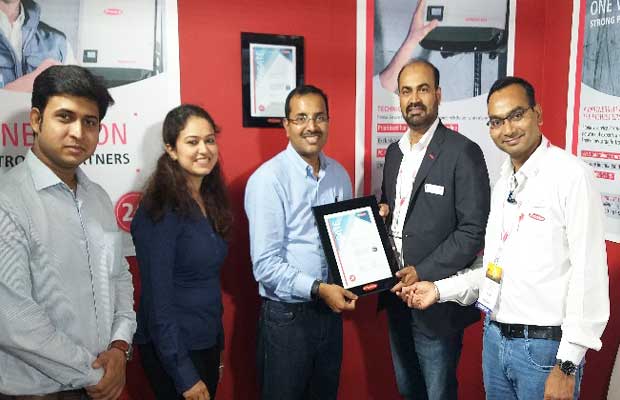 About GEN24 Plus hybrid inverters, the company said that, these hybrid inverters has completed its product range.
"It has always been our goal to make things as easy as possible for installers. Whether it is used in photovoltaics, a storage system, emergency power, heating or e-mobility, the Fronius GEN24 Plus offers a unique range of solutions and is, therefore, playing a pioneering role in the home energy revolution," said Ashok Thangavel, head of solar BU at Fronius India.
Moreover, these will be available in single-phase and three-phase versions and are suitable for global use. They provide all benefits of the snap inverter and boast additional features, like being incredibly quick to commission using an app and offering the fastest service plan on the market. The PV Point provides a basic emergency power supply, even without an energy storage system.
This, for example, enables users to charge their phone or laptop, ensuring that they remain contactable and up-to-date with the latest information, even during longer power outages. If the inverter is combined with a battery, it can provide a full back-up system that can supply the whole household with electricity. The Primo GEN24 Plus was awarded the Plus X Award 2019 for high quality, ease of use, functionality, and ecology.
Besides GEN24 Plus hybrid inverters, another highlight of Fronius trade fair stall was Tauro. It is available in 50kW and 100 kW power categories and provides flexible system planning, a reduction of the BOS costs to a minimum and a robust design that ensures highest possible yields are achieved, even under extreme environmental conditions such as hot, cold or dusty environments.
Speaking about Tauro, Fronius International, Product Manager, Mukund Shendge said, "The Tauro provides users with a robust commercial inverter for outdoor use that combines maximum flexibility in system design with a cost-efficient overall system."
About the product, the company said, it has designed the robust inverter for use in unsheltered outdoor areas. It is designed in such a way that it is ideal for large-scale roof-mounted and field installations starting from 50 kilowatts.
The company also claimed that Tauro makes centralised and decentralised topographies possible, it enables both over dimensioning and AC daisy-chaining, and it is easy to install and maintain.