India and Germany will collaborate on solar energy projects amongst other projects as part of bilateral cooperation in energy and urban development sectors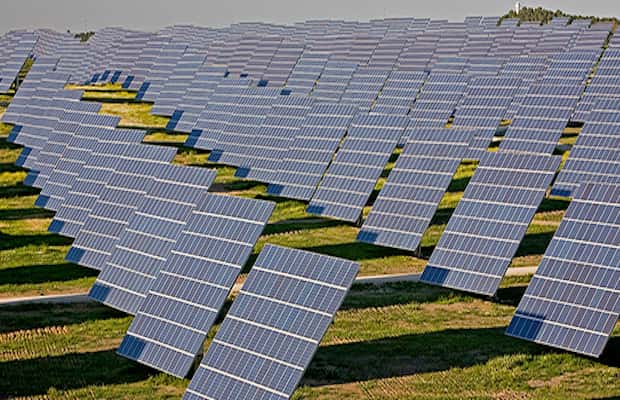 India and Germany will collaborate on Mumbai Metro and solar energy projects as part of bilateral cooperation in energy and urban development sectors, a senior official with Germany's Ministry of Economic Cooperation has said.
Talking to reporters here, Director General (Bilateral Cooperation) of the Federal Ministry for Economic Cooperation and Development Claudia Warning said, "Government-to-government negotiations were held on November 27, 2019, and it was decided that 25 concrete projects related to energy cooperation and urban development would be carried out between the two countries."
In October, it was reported that India and Saudi Arabia have signed 12 MoUs and agreements in key sectors including renewable energy, security cooperation, defence industries collaboration, and civil aviation. The agreements were signed in the presence of Prime Minister Narendra Modi and Saudi Crown Prince Mohammed bin Salman.
Prior to that, we had reported that India and the US will launch a new initiative for clean energy to fuel economic growth in the strategically-important Indo-Pacific region where China has been trying to expand its sphere of influence, the US State Department has said. The US has been pushing for a broader role by India in the Indo-Pacific region in the backdrop of China's rising military manoeuvring in the region.
In September, India and China agreed on cooperation in the Research and Development (R&D) of new and improved technology for the manufacturing of solar cells from alternate material with improvement in their conversion efficiencies. Both sides have also agreed on cooperation in the field of e-mobility and energy storage, government think tank Niti Aayog announced.
Under this dialogue, there are six standing joint working groups that are appointed by both sides to address economic and commercial issues across infrastructure, energy, high-tech, resource conservation, pharmaceuticals, and policy coordination in a structured and outcome-oriented manner.
In August, India and Bahrain agreed to collaborate in the solar energy sector. The two sides agreed on the collaboration of the kingdom with ISA.