The ongoing global economic crisis due to the coronavirus pandemic has raised concerns about India's dependence on imports and strongly put the case for encouraging domestic manufacturing in the country. Though, the government also aimed to support the industry but the road towards this is filled with lot of challenges, which needs to be sorted out on a rapid pace. Here're some views and voices from the industry on the success of manufacturing wrt energy storage in India:
Dr Rahul Walawalkar, President, India Energy Storage Alliance (IESA)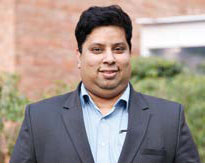 India has recently gained stature as one of the fastest-growing markets for advanced energy storage technology supporting the exponential growth expected in its electric vehicle (EV) market over the next 5 years. With IESA, estimating the India market to account for over 300GWh (2019-25) considering ESS & EV opportunities, around USD 5 billion investments are expected to be attracted supporting 50+GWh capacities for multiple li-ion battery GIGA factories. India is expected to attract investment in two-to-four Giga factories for advanced Liion batteries, attracting over USD 3 billion in investments in the next 3 years. The battery pack manufacturers in India are currently assembling high capacity packs with the goal to target electric vehicles and stationary storage market. Assembling of Li-ion battery packs is a dynamic industry in India and is growing at a healthy pace. At IESA, we, however, believe that it is high time for the Indian industry to take up R&D and advanced cell manufacturing so that we reduce our dependence on other countries. The recent pandemic related to COVID19 has highlighted the importance of domestic manufacturing considering the risk of global supply chain disruptions. Energy storage and EVs have importance for national energy security and we should learn from the recent events and accelerate our efforts for building domestic capabilities.
Akshay Kashyap, Founder and Managing Director, GreenFuel Energy Solutions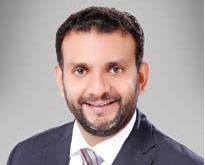 I believe in the short to medium term, India will not have greater success when it comes to manufacturing of Energy Storage. The core reasons are:
There is just not enough demand – while the government wants to have 50 GWh of factories making cells for Energy storage the demand between the EV sector and Energy storage is not enough at the moment to encourage any International companies of repute to set-up base with huge investments in India. China as an example mandated New Energy vehicles and with ample Lithium resources companies were encouraged to invest and cater to this new demand.
Price Expectations are too low in India – The expectations of customers with regards to prices are too low. New setups without economies of scale cannot compete.
We can't compete with China Today – India does not have the raw materials and we have a highly fragmented market. We will therefore need to look at alternative chemistries which require huge investments in R&D and this most companies are not prepared to do. We will therefore end up as net importers for short and medium term.
Sunil Badesra, Business Head, Sungrow India Pvt. Ltd.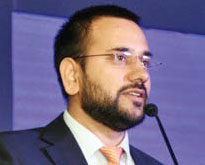 Since the battery energy storage manufacturing set up are highly capital intensive, the necessary support of fiscal incentives will make it attractive and more financially viable. Similarly, any suitable framework by Government (either by PPP mode or any other mechanism) to ensure supply of critical raw materials from respective regions of the globe will boost the confidence of investors. There is demand for energy storage and it is going to hugely increase in coming times in India. Hence, Government needs to focus more on supply side benefits to achieve the success in battery energy storage manufacturing in India.