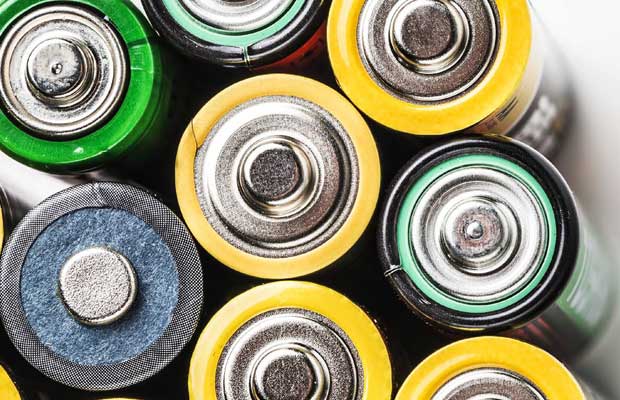 Nowadays, power storage has become vital on the back of its rapid response even at the time of peak demand, as most of the power storage technologies began transmitting power back to the grid within milliseconds.
Moreover, storage technologies not only help in bolstering the use of electric vehicles but also help in reducing carbon emission to a significant extent. The use of such technologies will also offer cheaper, clean & green energy along with energy independence. Hitherto, energy storage helped governments' in shrinking overall cost of providing power.
In my journey of exploring about another promising area linked with solar & renewable i.e 'Storage' a few among the well known industry veterans – Naveen Sharma, Vice President – Sales & Strategic Planning, Exicom; Debi Prasad Dash, Executive Director, India Energy Storage Alliance (IESA); and Sachin Bhalla, Senior Vice-President, Marketing, Luminous Technologies discussed extensively about various opportunities related to storage, bottlenecks, future scope, emerging technologies etc..

As Indian rooftop solar contains ample opportunities for storage, what trend do you expect with respect to cost-price factor?
Naveen Sharma
It is just a matter of time when Battery storage will be mandatory and become essential part of full Solar PV system. With the year on year declining price trend of solar and energy storage technologies, the time is not very far when not only commercial and industrial customers but also residential customers would become prosumers where they will produce and consume the electricity in-house and this will be possible with the hybrid solution of solar and storage.
Though, solar has already reached grid parity in India with tariff going as low as INR 2.44/kWh which has been a result of Government's push for renewable energy; energy storage is not very far behind from reaching the grid parity in the years to come as the prices of energy storage technologies specially preferred Lithium-Ion batteries are going to see further downward trend due to push from the electric vehicle, grid scale storage projects and huge investment in the technology not only in India but across the globe as well. The prices of Lithium-ion batteries have fallen more than 40 percent continuously since last five years which is a significant decline.
The storage business has grown 25 per cent and according to projections, it would grow by 20-25 per cent in the next 10 years. There is a huge market potential. Opportunities are coming from different aspects such as EVs and microgrids in villages.
Another market which will grow in the near future will be second life of the battery where the batteries (after few modifications) from the electric vehicles after their life can be used for the solar applications which will further reduce the solution cost of solar plus storage.
Sachin Bhalla
In the lead acid battery segment, not much is expected to change, however, lithium ion storage shall see a significant drop in prices with rise in scale.
Are there any challenges/ bottlenecks which this sector in India is currently dealing with?
Naveen Sharma
The non-clarity on policies and a number of mixed signals from policy makers have prevented major investments to flow in India for the energy storage sector as the companies could not take decisive action relating to long-term investment goals. The government should work on policies to create a conducive environment for the growth of renewable energy and also the ancillary market. This includes amendment to the connectivity regulation, energy storage and other developmental activities. The government should bring new policies and further create incentives for indigenous manufacturers to support 'Make in India' initiatives by means of import subsidies and providing clear market access & guiding them with a solid way forward with the help of transparent policy guidelines to give a big boost to the sector.
Debi Prasad Dash
MNRE has drafted national energy storage mission to strive towards leadership in the energy storage sector by creating an enabling policy and regulatory framework that encourages deployment, innovation and further cost reduction through multiple strategies. The challenges facing by the Energy Storage Industry and our recommendations to face these tough challenges are
Provide a 2-3 year window where imported energy storage and EV components can be offered at lower import duties to fuel demand. Government can layout a clear roadmap for increasing import duties over 3-5 years as it can provide incentive and time for companies to set up domestic manufacturing for key components such as li-ion cells, BMS, power electronics and EV drive train components.
To encourage electrification of transportation, the current structure mandates 12% GST on the sale of electric vehicles. But the most expensive component in an electric vehicle is the (advanced) battery which attracts GST at the rate of 18% which is more than that on an EV. Hence, reduction of GST on batteries from 18% to 12% for usage in such business models creates an even playing field for all thus fostering higher EV adoption.
MNRE and CERC have also released regulations to encourage hybrid wind – solar – storage farms, which can offer better grid reliability and power quality to the grid, while reducing the investment required in transmission capacity. We request the ministry to consider allowing stationary energy storage systems used in the hybrid projects to avail the 5% GST allowed for renewable energy devices and spare parts including solar power generating system and wind mills and wind operated electricity generator.
Tax benefits on R&D expenditure, duty concessions for R&D imports
TADF (Tech acquisition development fund) incentives to be extended across all applications of energy storage deployment
Sachin Bhalla
Biggest challenge with Lithium Ion Storage is the price which is more than three times as compared to the lead acid batteries. Other than this its availability, customization of all the linked components and scrap policy are the major challenges which needs to be dealt before it is adopted in mass scale.
Currently, how do you see the future/ scope of storage in entire spectrum including EVs in India?
Naveen Sharma
The Indian energy storage market looks promising with opportunities for both stationary and EV applications, particularly with the government's push towards EV segment.
With supporting policies and investments at the right time, it is very likely that India will become one of the leading markets and a manufacturing hub for energy technologies, not just for domestic production but for various export markets as well.
Debi Prasad Dash
India has the potential to deploy over 300 GWH of energy storage by 2022. Electric vehicles, behind the meter and grid scale energy storage are key applications to help the Indian government meet wind and solar targets as well as meeting the energy access goals. We are already seeing the inflection point for deployment of energy storage in commercial EVs such as eRickshaws and distributed applications to displace diesel usage. EV market would be driven by 3 wheelers and commercial transport vehicles during next 5 years
Sachin Bhalla
There is a lot of potential in this storage segment. With the advent of EV charging stations in India, energy storage is going to witness a boom.
On the policy front, what are your key suggestions for the government?
Naveen Sharma
Energy storage is central to the successful growth of renewable energy and EVs which are at the priority of Indian government. Thus, government of India should put in place the Electrical Energy Storage Mission same as National Solar Mission.
Incentivizing indigenous manufacturers by means of import subsidies, providing clear market access and guiding them with a solid way forward with the help of transparent policy guidelines will give a big boost to the sector. Government should also give preference to Indian companies with a local manufacturing base alongside the weightage on local deployments & local R&D. Besides, the Goods and Services tax (GST) on batteries must be taken in the same way as solar. Import subsidies in importing raw material and creating manufacturing facility should be provided.
Our country needs to set up mid & large-scale, lithium-ion battery manufacturing capacity and reduce the cost of lithium-ion batteries used in such storage applications. We should strive and become an export hub for lithium-ion battery production.
India is already a leading manufacturer of the lead-acid batteries that are used for both automotive and stationary applications. With energy storage demand expected to reach 70 GW by 2022, it is expected that India will also become one of the largest markets for advanced energy storage technologies in the next decade.
The government also has played a significant role in setting standards and regulations for charging infrastructure and providing incentives for electric vehicles. The government should also encourage research and development, localization, and training to improve energy access to developing charging infrastructure. Policy interventions, including mandates and incentives that promote investments in developing local EV targets, will also be needed.
There is also a need to scale up the rollout target by focusing on shorter and pre-defined routes as well as by providing charging stations at multiple locations which would further enable the cost of storage to drop.
Debi Prasad Dash
Various Indian accompanies have already entered the cell to Pack assembling. But there is a huge opportunity in India for Li-Ion cell manufacturing. There are some discussion happening in the industry on raw materials availability. The Government should also take an active step for bilateral agreements with Lithium and Cobalt rich nations like Bolivia, Chile, and Australia or to faster the R&D and exploration of raw material mines in India. Apart from Li-Ion technology India should look into other technologies like flow batteries, sodium based batteries, Zinc-Air, Aluminium Air and other emerging technologies.
We urge the Government to take swift action in launching the National Energy Storage Mission in order to support the development of an R&D and manufacturing ecosystem for energy storage and EVs.
What do you think, which technology will drive the storage market in India in the years to come?
Naveen Sharma
Currently lot of technologies are under discussion and deployment under various stages of product maturity, however clear winner looks to be, Li-ion based technologies which will drive the battery market due to the ease of availability, positive cost of ownership, high energy density, large number of cycles and hence long life. Li-ion technology can meet a niche between short-term and long-term duration back up applications including aiding in renewables integration, providing grid support services, supporting C&I segment and creation of big role in facilitation of early adoption of electric vehicles.
Debi Prasad Dash
Energy storage technologies have huge potential to significantly contribute to the transformation of the Indian electric grid towards a greener, resilient and reliable grid within next decade. Advanced energy storage technologies can play an important role in renewable integration, energy access, electric mobility and smart cities initiatives by the Indian Government.
Sachin Bhalla
Li-ion and Li-ferro-phosphate and other combinations of Li-ion.