Introduction
1. About us
SolarMaxx, established in 2008, is a leading manufacturer and supplier of high efficiency Solar PV Modules suitable for Solar power plants of utility as well as rooftop scale. SolarMaxx is a proud leader in its regional market of Rajasthan and is rapidly expand across India. Creating and delivering clean energy, cost-effective Solar power is our top priority; not a side project to other business interests!
Our promoter and founder Saurabh Bhandari, a Swiss banker turned Entrepreneur, led to the foundation of our brand "SolarMaxx". A small idea from a milk vendor led to the founding of this current solar venture. SolarMaxx indulged in import and distribution of Solar lamps for rural India before diversifying into manufacturing of Solar PV Panels, Solar Water Heating and related Solar Energy equipment.
At SolarMaxx:
We believe in manufacturing in the markets we serve.
We believe in leading a sustainable future.
We believe that Solar will make a better world.
2. India's Solar manufacturer
SolarMaxx believes in manufacturing in the markets we serve.
We do not import finished goods just to be dumped in our location market. We work to Make in India, create local jobs, support the communities we serve, provide relief from the rising energy costs and make the Earth a better place.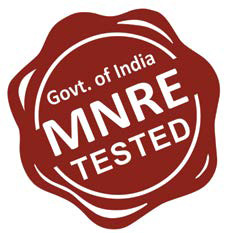 SolarMaxx Solar PV Modules are a renowned quality offering that undergo multiple stages of stringent quality checks and tests during production before being packed for delivery. Needless to mention our modules are duly tested and approved and hold required IEC and TUV certification from world's one of the most prestigious certification agencies. SolarMaxx Solar PV modules are also MNRE tested and are an eligible offering for various state and national tenders.
SolarMaxx Solar PV Modules are available in wide range of sizes and wattages. Even though our main focus is to produce high efficiency 325+W modules for utility and rooftop sectors, we can also cater to customised requirement for modules from 40W and above.
Made from the highest quality materials
Solar cells are the engines that power solar panels, which is why we do not trust just about anyone to supply them to us. We source them from some of the best manufacturers known for quality. To guarantee peak performance and reliability, we apply our stringent quality requirements on all our raw materials; then we manufacture our own solar panels right here in India.
Benefit from maximum energy output
SolarMaxx Solar PV Modules are designed, tested and manufactured with attention to every detail. The result: maximum energy output for your solar investment.
Designed for the real world
In the real world, it rains and the wind blows! Our product design is artfully configured to increase performance during years of exposure to real-world conditions. This is exactly why our panels are actively converting sunlight to energy all over – on ground and on rooftops!
3. SolarMaxx Solar PV Modules – technical composition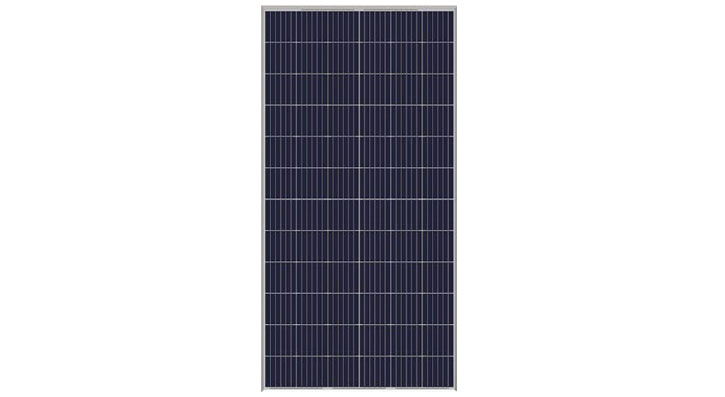 SolarMaxx Solar PV Modules are amongst the best PV panels available to multiple customer segments such as developers and EPCs and industrial, institutional, commercial or residential users.
SolarMaxx has progressively introduced automation in its manufacturing processes to avoid human intervention as much as possible in the entire production process. This has positively led to augmented "quality" output of modules.
Wide module range:
Module range – 40W and above Multiple configuration – 36, 60, 72, 144 cell modules for varied needs
PID resistant, high efficiency Poly and Mono crystalline cells Positive power tolerance upto 3W
UL, IEC certified raw material for product longevity and power consistency:
Certified EVA and backsheet from certified manufacturers ARC coated, low Iron tempered glass with adequate thickness and strength Screwless hollow section, anodised aluminium frame with appropriate design for easy and quick installation Use of world's well renowned Junction Box with MC4 type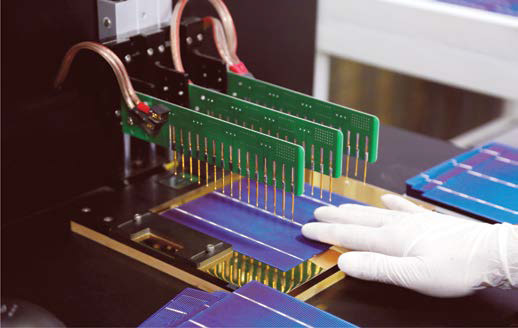 connectors and cables
4. Consistent quality and industry leading EPC services
While SolarMaxx Solar Panels are a leading quality offering, SolarMaxx EPC services are revered as amongst the best for after sales and O&M besides being amongst the fastest to deliver rooftop as well as ground mounted projects. Over the past decade we have attained expertise in EPC with in-house design, engineering and procurement capabilities.
We at SolarMaxx guarantee timely execution and completion of our solar projects. Our main objective in the EPC space is to provide top end quality services. Our team has the required knowledge, the best industry contacts and the appropriate vendor leverage to get the projects built in time at reasonably acceptable price.
Choose long-term performance over cost
Many manufacturers are touting for efficiency (rated power per square meter) as the most important feature of a solar panel. However, making a panel excessively efficient may actually limit its long term performance, yielding less energy over the life of your system.
We ensure that a system will produce energy for several years by using tested, reputed and renowned components rather than going for those that may come at a cheaper price tag at the start but may require repeated services or part replacements over its lifetime.
We use our panels in our EPC services as we are confident of their performance. Our purchase decisions for various other components are based on long term system performance; not how much a single system can generate in optimal lab conditions.
Think all solar manufacturers are the same? Think again! A solar system should last for years. We have been doing Solar for a decade as pioneers in this industry. With investments in manufacturing, we are here to stay to honours our guarantees and more importantly our commitments.
We control all aspects of our projects. From manufacturing of Solar Panels to directly sourcing components from renowned manufacturers from around the world. With confidence of using our modules, we quite comfortably offer generation guarantees to our clients.