West Bengal is planning to introduce a new policy for EV charging stations in the state.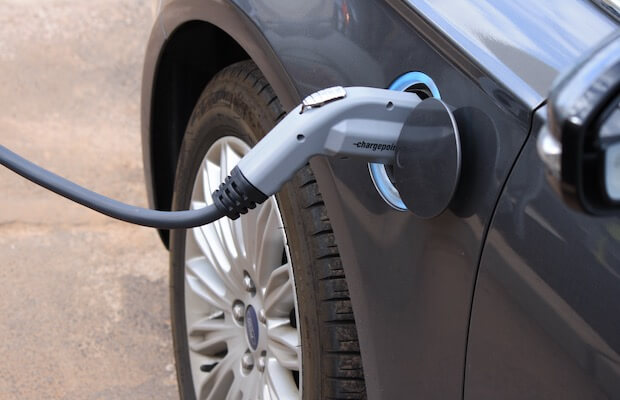 West Bengal Urban Development Ministry is planning to introduce a new policy for electric vehicle (EV) charging stations in the state.
The state government is also planning to introduce 500 electric buses under the second phase fo the FAME (Faster Adoption and Manufacturing of Hybrid & Electric Vehicles in India) scheme and tenders have been floated for this.
The announcement came at the sidelines of the '10th Energy Conclave' organised by the Confederation of Indian Industry (CII) in the state where State Power Minister Sobhandeb Chattopadhyay reveals that West Bengal has received a proposal for 800 megawatts (MW) solar power project with an estimated investment of Rs 3,000 crore from a private investor.
Speaking at the event, the Chattopadhyay said that the power purchase agreement (PPA), however, will be the key to execute the project. "We have received an offer for 800 MW solar power project in a single location from a private investor."
Chattopadhyay, however, said the investor was seeking to get the PPA for the project before it proceeds further. Without PPA, bankers are not keen on financing any power project, sources said. "They already have about 500 acres of land of their possession and have not asked for any assistance in acquiring more land," the minister said.
Recently, it was announced that Gujarat in a bid to charge up its clean-energy push, plans to come out with a policy soon for electric vehicles. Announcing huge incentives for using electric vehicles (EV) and with an aim to have one 1 lakh EVs on road by 2022.
Top officials said the government is earmarking Rs 798 crore in subsidies and tax waivers to promote the use of electric vehicles (EVs).
In July, we reported that after announcing its EV policy late last year, the Kerala government has started to take steps in the direction to make the plan a reality. Chief Minister Pinarayi Vijayan had announced that under the EV policy Kerala will also invest in charging infrastructure and suitable technology development as well.
In June, Urban Administration Minister Jaivardhan Singh had said that the Madhya Pradesh government will soon come up with electric vehicle policy in a bid to increase facilities for EV and bring down pollution levels.