Everon has announced its partnership with Arcadia to launch new solutions that will make it easier for all drivers of EVs in the US to charge sustainably.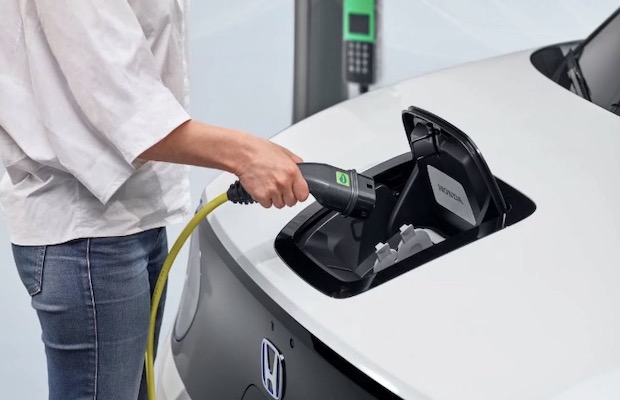 Everon, a global EV charging platform, announced its partnership with Arcadia (previously Arcadia Power), the only nationwide US technology company focused on clean consumer energy. At a time when consumers' energy consumption changes rapidly, the two companies are planning new solutions for 2020 that will make it easier for all drivers of EVs in the U.S. to charge sustainably.
Everon allows companies to create their own dynamic charging network and serve businesses and drivers alike. Arcadia leverages combined purchasing power to negotiate lower energy rates for consumers while connecting them to clean, renewable energy from US wind and solar farms.
Kristof Vereenooghe, CEO of Everon said "we have been impressed with Arcadia's vision on building a 100 percent renewable future and their collective impact approach by offering the best clean energy. The combination of such vision with Everon's charging management platform transforms the way EV drivers experience electric driving and charging, while using clean energy to maximise environmental impact."
"Electric vehicles are a crucial step forward in the fight against climate change, but it can be difficult for drivers to navigate where to charge, how to charge, and what it will cost," said Kiran Bhatraju, CEO of Arcadia. "Together with Everon we're building tools to accelerate EV demand by making charging with renewable energy convenient and affordable."
In December 2019, Blink Charging had announced the approval of the Israel-US Binational Industrial Research and Development (BIRD) Energy Program's match-funding for the Blink and Chakratec project for affordable, everyday DC fast-charging solutions, "Boosting EV Charging through Energy Storage System."
The BIRD Energy Program is funded by the US Department of Energy (DOE) and Israel's Ministry of Energy together with the Israel Innovation Authority. Blink Charging, founded in 2009, is partnering with Chakratec, an Israeli eMobility company, to bring a robust DC fast charging solution to the United States which can be deployed virtually anywhere, regardless of the location's existing power grid capabilities.