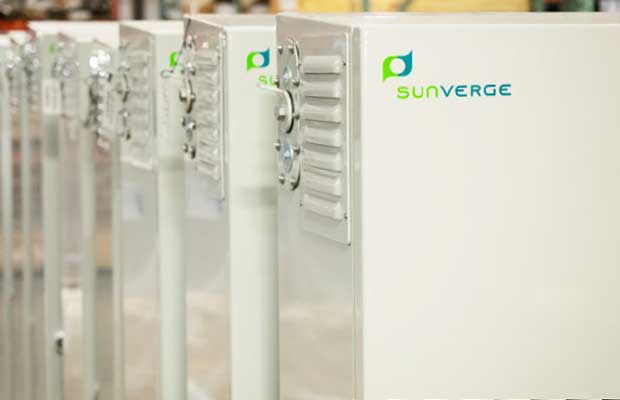 Product Brief: Sunverge Energy, a leading provider of intelligent energy storage systems for residences and small businesses has announced the immediate availability of an AC-coupled model of its industry-leading energy storage product.
Product Feature: Offered to renewable energy installers and electric utility partners, this alternative method for connecting to rooftop solar systems provides superior backup power and easier installation than competing energy storage systems. Like all SIS units, Sunverge's AC-coupled SIS includes Sunverge's proprietary virtual power plant software, a cloud-based platform that helps owners make the most efficient use of their storage and rooftop solar system and gives utilities unparalleled ability to monitor and manage a fleet of Distributed Energy Resources (DERs).
Application: The AC-coupled version of the company's flagship Solar Integration System (SIS) offers all the quality, reliability and safety of the original DC-coupled model, but with the flexibility of easy attachment to new or existing PV systems. Automatic voltage support for mid- and low- voltage fee-ders experiencing solar backflows, to help meet voltage threshold requirements from ISOs/RTPs and to dispatch or absorb power according to pre-set voltage thresholds. Peak reduction through demand control at the customer's site and power export to other homes on same feeder or transformer.
Benefits: AC coupling allows DC power from rooftop PVs to flow first through a grid-tied inverter to critical AC loads that are always "on," powering them before delivering excess energy to charge the SIS storage unit. In the case of a grid outage, both the PV array and battery storage are available to power the critical loads directly.
Availability: Available for purchase