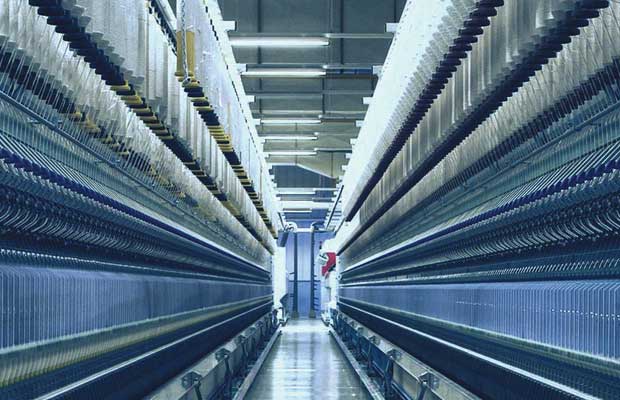 The Indian Textile Industry has always been amenable in adapting newer and more efficient technologies. Electricity is most necessary input that mill needs today and it has always remained area of concern in this segment. Textile industry has been early adopter of renewable energy in India and has contributed largely in the growth of clean energy in the country. Many textile mills have set-up captive power plants, wind mills and now solar power plants. With the evolution of solar ecosystem in India and knowing the numerous advantages of solar energy, textile industry has embraced the solar power and started to deploying solar systems in a fairly big way. To tap the vast potential of solar power and provide efficient and cost effective solutions, many companies (EPC players, developers and installers) are working closely with the textile industry providing tailor made solutions based on customer requirements. The companies have dedicated team to service customers from this segment.For industrial consumers electricity tariff is quite high as compared to all other sectors. On the other hand solar power is much cheaper and interestingly, the solar power tariff is going to remain almost the same throughout the lifetime of the solar plant (except for degradation and some replacement), whereas the rates for power from conventional sources are expected to escalate year on year.
The textile sector is one of the highest energy consuming sectors in the country. Textile processing covers steps ranging from singeing (removal of protruding fiber) to finishing and printing of the fabric and manufacturing polyester, polyester  fi lament yarn, acrylic, nylon, viscose, cotton textiles, etc.
Textile processing requires a lot of hot water in the range of 40–110˚C at various stages of the process. The requisite heat can easily be generated through solar energy. Adopting solar heating methods will contribute a total saving of 383 ktoe per annum. Such application of solar energy in textile industry has the potential of saving Rs. 770 crore per annum. A total saving worth Rs. 13940 per annum has been identified in the sector according to PGCIL.
Why Solar for Textile
Solar gives textile manufacturers control of one of the critical cost variables, power, and provides them a long-term differentiation. While as a percentage of conversion cost spinning mills have higher percentage, dyeing and fabric units will also benefit from its adoption. The early adopters of solar power who avail themselves of AD and REC benefits currently available would have built a long-term differentiator for their businesses and a winning proposition in the marketplace.
The grid power costs are expected to escalate at six per cent YoY, moreover accessibility of grid power is also challenging, resulting in higher usage of diesel increasing overall energy costs. It is essential to have energy security for the future and also minimize the current diesel consumption costs leading to faster payback of the solar investment.
Subsidy
Government has recently approved a new scheme to provide financial assistance in the form of capital subsidy to small power loom units for installation of solar PV (SPV) plants. The scheme aims to alleviate the problem of power cuts faced by the decentralized power loom units in the country.
Under the scheme, the plants have two options – (i) On-Grid Solar Power Plant in areas where power cuts and shortages are negligible and power tariff is high. (ii) Off-Grid Solar Power Plant in areas where there is a power shortage and on-grid power is not continuously available.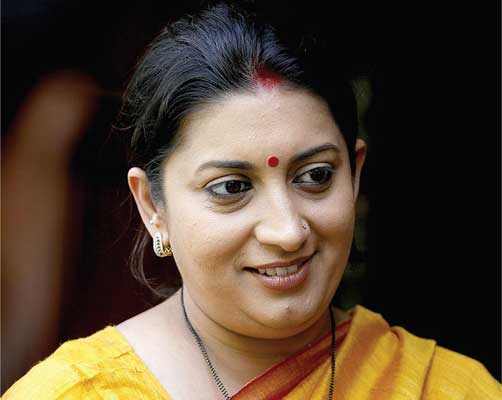 The funds requirement for the three years (2017-18, 2018-19 and 2019-2020) would be Rs 19.95 crore covering 480 power loom units, Union Textiles Minister Smriti Irani said in a written reply in the Rajya Sabha. The subsidy is expected to make power cost economical for the looms and make the units self-sufficient on the power front while the government can supply grid power to other industries.
One of the leading textile manufacturers speaking to Saur Energy International said that most the manufacturers in India are not aware of the available subsidies and where to reach for installation of new source of energy. He said complexity of subsidy structure & involvement of too many agencies making it more complicated for the industry to go solar. However, several industrial consumers of electricity have to meet their RPO, and setting up of a solar plant is one of the simplest ways to comply with the RPO. Unlike commercial establishments, most of the automotive factories have vast unshaded roof area and vast tracts of unused land. Setting up of solar plants in these unshaded and unused areas is a relatively easy task.
Pros and Cons of Solar for Textile Industry
According to IBEF, around 293 global and domestic companies have committed to generate 266 GW of solar, wind, mini-hydel and biomass-based power in India over the next 5–10 years. The initiative would entail an investment of about US$ 310–350 billion. Between April 2000 and December 2016, the industry attracted US$ 11.4 billion in Foreign Direct Investment (FDI). Sensing the economical prospect of solar energy, the textile industries in India is getting assertive towards the use of solar energy. Textile sector contributes 14% to industrial production, 4% to India's GDP and constitutes 13% of the country's export earnings. Textile industries have advantage to use solar energy through one of these modes: Open access, captive power plant & rooftop plants notes the Indian Solar Market.
Captive solar power plants and rooftop solar energy are best routes for electricity cost reduction for textile industry says ISM.
Here is Why Opt for Captive or Rooftop Solar Plant and Not Open Access Route
Textile business runs throughout the year, and energy demand always remains in excess of 1 MW. Textile industry in India pay a fl at rate on energy charges between Rs. 5- 6.35 per unit and with applicable duty, the charge goes up to Rs.6 to 7.46 per unit. Therefore as long as solar energy cost remains lower than the utility tariff, it will continue to make a firm proposition for these industries. To promote solar energy in Tamil Nadu, TNERC imposes 30% losses & charges and 50% cross-subsidy surcharge on solar generators. Captive consumers are exempted from paying any cross-subsidy surcharges & hence their cost per unit is lesser.
Despite the regulatory measures to promote solar energy in the state, open access route proves uncompetitive for textile industries. High cross-subsidy surcharge creates the difference. The same cost would have gone beyond Rs.8, if power were procured from a thermal power plant. To get an exemption from cross-subsidy surcharges, captive power plants can be used for solar energy consumption. According to ISM cost analysis under captive consumption, the cost comes down to Rs.5.41 per unit. Being lesser than the utility tariff, captive consumption can be considered by textile consumers.
On an average a textile industry in India has enough space to accommodate 1-5 MW capacity of rooftop solar plant or ground mounted solar plant. Such size provides cost advantage and therefore the cost of solar energy comes in the band of Rs.5.45-5.64 per unit, thus this offers a scope for savings. There are several factors which may influence the decision to choose between captive solar and rooftop solar plant for reducing electricity cost and improve supply. Major one is the one-time, high & long term investment. As mentioned above, textile industries can accommodate 1-5 MW on their premise.  As such, the capability to invest in solar energy drives the choice for captive solar or a rooftop solar plant.
Captive Power Plants
Captive power plants in India require a consumer to use a minimum 51% of annually produced energy for self-consumption. Balance can be sold through open access. Also, a consumer should have a minimum 26% share in that power plant. This therefore saves them from investing an entire amount in solar energy plant. They are at liberty to invest an amount based on their capability (subject to fulfillment of criteria to become captive consumers), yet use solar energy to reduce their electricity cost. But political & regulatory risks do hover around these solar energy plants.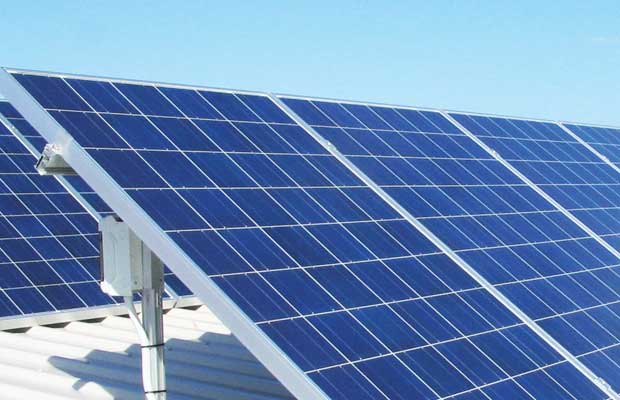 Regulations governing open access are often subjugated by the state government by imposing Section 11 of electricity act 2003. As per this section state government can direct a power plant to operate and maintain. A state based generating station could be stopped from selling their energy outside the state or a state based consumer could be prevented from buying power from outside. In short, open access is curtailed. Unfortunately TN is notorious for imposition of Section 11. Captive consumers are safe as long as they are procuring power from a state based solar energy stations. But they also run into a risk of backing down their surplus generation in the absence of open access. Regulatory risks involve withdrawal or revision of concessional charges and losses to promote solar energy in the state. If they are withdrawn, the cost shoots up again making them unfeasible for use.
Rooftop Solar Plants:
Rooftop solar plants on the other hand are located on textile industry's premise only. Site of solar energy generation and consumption being same, the line losses reduce. Additionally no open access charges are borne by the industrial consumer. Accelerated Depreciation benefit can be availed by textile industry to save their taxes. But unlike captive consumers, solar energy consumption from rooftop power plants requires 100% investment on capital cost, if the asset is purchased under capex model. Textile industry itself entails a good amount of investment. An additional investment on rooftop solar energy plants may look a burden for them. Although banks provide 70% debt to raise the capital cost, the balance 30% equity still runs into few crores for 1 MW solar plant. Besides, the maintenance of rooftop power plants is entirely a responsibility of the owner/industry itself. Then comes opex model, where a textile industry need not invest a single penny on rooftop solar. A financier or EPC raises the capital cost for them. In turn, the textile industry pays for the use of solar energy generated from power plant periodically.
Conclusion
The incredible drop of solar module prices and the growth of the solar ecosystem have created the idealsituation for more widespread adaption of solar PV systems. Textile industry can benefit hugely by deploying solar projects in large scale.