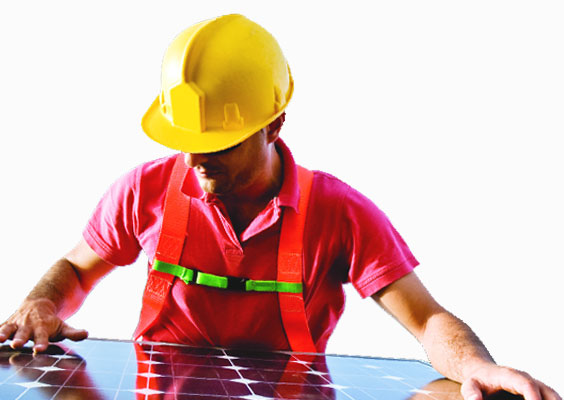 As the world moves towards the sustainable development, India looks to optimize its energy mix with minimum carbon footprints. India is in the midst of a momentous leap in terms of the proposed use of solar power as part of its overall renewable energy mix. India with its 100GW of solar energy target by 2022 is aiming big. In the past few months alone there have been two big announcements to install large scale solar projects. Last month in its Union Budget, the Gove-rnment of India has proposed to take up the second phase of solar park development for additional 20,000 MW capacity, and REWA's 750MW solar project witnessed bid from some well known players both national and International. With the falling rates of solar modules and solar power tariffs falling to an all time low of Rs 2.97 per unit, solar Industry is looking a promising sector from both EPCs and developer's perspective also. In context to this, Prodyut Bagchi, Senior Vice President, Angelique International mentions that getting tariffs below Rs. 3 is a revolutionary milestone in solar energy sector. It shows the growth in Solar Technology and still it is in earlier stage of development. In coming years as the Technology and Volume will be advanced the prices will still decrease and is a very good sign considering the Zero Environmental Impact of the Technology. It will force the DISCOMS to re think about the Power Purchase from the conventional sources. As an EPC, Indian Solar Market is very competitive from its beginning. We are taking it very positively as it is opening various routes to access power; and decreasing tariff rates are sure to make clean power accessible to everyone.
Indian solar growth is quite an impressive story. Nation's installed solar capacity grew more than 80% in the last 12 months, standing at 10 GW as of now. Government encouragement has urged private players to enhance performance and made it easier to bring in investments. Considering this major potential opportunity in the infrastructure segment, the EPC sector is likely to be benefited. Achieving the power needs by minimum effect on the environment is the new trend towards the development of the infrastructure. The EPC market in India has evolved over the last few years with increased project size. Although, future of solar in India looks bright, there are still a few challenges that need to be addressed. EPC operation is one of them.
Of course, the installation of solar PV plants is less complex than most of the traditional energy generation and transmission structures, but there are issues that adds to the construction process and complicates things for the EPCs. The EPCs require continuous dealing with associated diversified issues like:
Cost, Time & Quality
Land & Local Issues
Sourcing & Logistics
Solar policies & Initiatives
Design Standards
Grid substation & Evacuation
Requirements & Needs of Customer
Regulatory Clearances
Other Challenges
Cost, Time & Quality
Prodyut Bagchi (Angelique International Limited), talking about the challenges associated with Cost-Time-Quality and steps that should be taken to overcome these challenges said, ''The Engineering, Procurement, and Construction industry has been continuously evolving over the last few decades as a result of tremendous changes happening in the business and technology areas of this industry. Technology has taken rapid strides but disruptive technologies such as cloud and mobility have necessitated complete transformation of this industry vertical. Business models have also been changing immensely over the years. In addition, emergence of new players and expansion of established and global players have led to a boundary-less business world. All these changes have resulted in the evolution of the EPC industry from the pre-outsourcing era of 1985 to a completely outsourced, IT-enabled era of 2015. The EPC cost generally comprises of Land survey, leveling, Engineering, Design, Installation, & commissioning of the project within plant boundary. The challenges on the business front are also considerable. The EPC lump sum contracting strategy often suffers from latent errors if all the aspects of the project are not captured upfront at the FEED stage. Hence unless there is a good control over the scope of engagement at the outset of the project, there is a huge possibility that new, uncovered areas would be determined only during implementation, leading to cost overrun. Owing to the dynamic nature of the business, the likelihood of change order requests cropping up at any stage of a project's lifetime is quite high. However, regular review and monitoring mechanisms will ensure a tight control over such change requests.''
Further, Prodyut Bagchi added that the timely delivery of the EPIC is another key aspect of the project. Owing to the policy/ PPA deadlines in India it became essential to execute projects in 'fast track' mode as delay in delivery of the project implicates heavy LD penalty to the EPCs. Quality is important ingredient for building healthiest plant for the operation of 25 years economically, safely & reliably. Looking at the some existing projects we can see the quality deficiencies. Owing to shortest project timeframe performing quality activities are challenging. There is no alternative for QA in solar installation; so quality assurance needs to be effectively implemented to avoid impacts on cost and time but also impact on the O&M activities and committed plant guarantees at later stage.
Land & Local Issues
Land is fundamental part of the free-field solar projects which involves huge acres of area. In this context, Prodyut Bagchi said that Land acquisition is not just faced by developers but also by EPC companies since solar power plants require huge parcels of land. Moreover, finding a suitable land, which must be non-agricultural and unused land with good solar irradiance, is challenging. Also, the land must be free of undulations and trees. Once a suitable land is identified, its acquisition becomes the next headache. The land is generally segmented and records might not be properly available. The main challenge is bringing all the stakeholders in agreement while satisfying all of these requirements. Only price of the land is not the issue, land holdings in India are often divided among several family members, requiring a mutual consent to acquire the land, which eats up more time and delays the construction plan. There are regulatory bottlenecks such as acquiring farmland which puts road blocks in the path to smooth solar EPC operations.
Other issues & challenges:
Unclear land boundary and incomplete acquisitions leads in to disputes and sub-sequent change in land shape, size brings high impacts on the project timeline and costs.
In some good irradiation geographic locations, where land availability is less, land cost will be very high and adjusting desired plant capacity becomes challenging.
Local political influences and interventions for the project
Access to skilled resources at site, for deploying local labors despite of their skills level, job familiarities. This implies on the quality and time expectations of the work.
The lack of local skilled labor can be a challenge for EPCs. Most often, EPCs find it convenient to employ local people as O&M personnel for the plant. But, training them takes time as well as money.
Sourcing & Logistics
Describing Sourcing & Logistics as one of the major challenges faced by EPCs in India, Prodyut Bagchi mentioned that generally free-filed grid-connect (Grid Con-nected) projects are situated in the remote areas where road, rail, ship & airports are hundreds of kilometer away from the site. The major equipment has to be (are mostly) sourced from outside the country. Air and sea transportation modes call high cost & time respectively.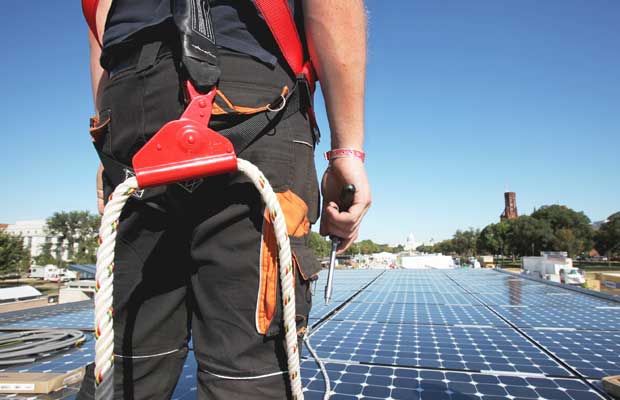 The arid landscape makes project execution a logistically and topographically deman-ding task. Transporting all the components from the warehouse to the site is often a challenge. In many areas in India, EPC solution providers face challenge of moving their delicate and expensive components due to inadequate road availability. This risk impacts upon the component insurance cost and delays the construction even further, and the proper packing of the equipment for a safe transportation adds to the project expenses.
Solar Policies & Initiatives
It is no surprise that government involved decisions are generally prone to some kind of volatility & uncertainly. Talking about the criti-cal challenges pertaining to the government policies, participation & initiatives, Prodyut Bagchi said, ''The Solar Industry is policy dri-ven Market and now at par with Conventional resources of power. Hence, its advancement and enhancements require support from the government financially and in terms of Approvals and clearances. As far as the policies are clear and funds are directed to the parties there will be no challenge. It is evident that, the government involved decisions are generally prone to some kind of volatility & uncertainly. This type of experiences leaves the impression about solar as an unreliable industry those who are entirely depending on the grid connect megawatt scale business. Watching at self-initiative part, Private parties are taking lot of interest in Solar Energy Market but when it comes to realization major setback is observed pertaining unclear Government Programs.''
The critical challenges pertaining to the govt. policies, participation & initiative are:
Non-reliable Policies: Many states policies are not clear, in terms of policy decisions, obligation enforcement, energy prices, plant capacities, land acquisition, PPA signing etc. Many states are still not having clear vision for Solar Power Projects.
Participation of In-Experience players: Now day's solar players who are not serious are bidding for the project without any analysis. It unnecessarily misleads the industry about wrong potential.
To overcome challenges linked with policy driven solar business below might be better options:
The reliability of govt. policies has to be increased by adopting better mechanism by the governments.
Short Listing Criteria for Power Developers must be made strict.
Peoples must focus on Green Energy for better Environment.
Design Standards
PV plant design & engineering activity plays a key decisive role for the entire life cycle of the project. The challenges associated factors are; DC/AC capacity, Capacity utilization, Design temperature, Reactive power & etc. To have a uniform practices in the industry, a separate grid code and solar power plant standards have to be developed by the regulatory in association with industry experts. The formulation of national standard body is essential to emp-hasize the requirements for the better future solar power plant development.
Grid Substation & Power Evacuation
Utility Substations and power evacuation systems are the integral part of the solar plant installation and in most cases this bit is also done by EPCs. The challenges associated with substations and transmission lines are as follows:
Information on power demand of the existing grid is also hard to find and reliability issue of the existing grid puts the solar plant in danger.
Existing infrastructure at grid substation like non availability of provision for inter-connection and space for modification of additional bays permits for carry out works at substation premises etc.
Unknown and uncontrolled reactive power demand by the grid.
Un-determined Instability and reliability of the grid situations.
Successfully completing line survey and finding skilled professionals for transmission line construction is another issue.
Utility sub-station and evacuation systems must be properly set-up for transmitting the electricity generated in the power plant. Power grid must be in the proximity of the site. Many regions in some states don't have required power grid. Even when the grid is accessible, it is responsible for very high Aggregate Technical and Commercial losses. The EPCs can ease these difficulties working on agreement and cooperation with Utilities for better clarity on the requirements. Moreover, the appropriate grid interconnection feasibility has to be carried out to avoid consequences which may arise during execution.
Requirements & Needs of Customer
Meeting customer requirement and building a fruitful business relationship is also one of the prime focuses of any EPC; though in certain situations due to some stated reasons both the parties can get into con-frontations on various issues during project realization phases.
Non clarity in the application of component technology, type of equipment to be chosen & other plant infrastructure requirements.
Lack of formulated standard requirements across the industry due to under developing stage of the industry.
Uncertain sub-soil condition and non-clear site boundary & etc.
To mitigate such issues, both customer and EPCs can take preventive measures:
Before signing the contracts, deviations, scope in the form of drawings, it should be mandate to make major equipment's specification part of the contract as well.
Both the parties need to maintain a good business relationship for long term association, mutual benefits and continual improvements.
Transparency should be kept between the customer and the EPCs.
Regulatory Clearances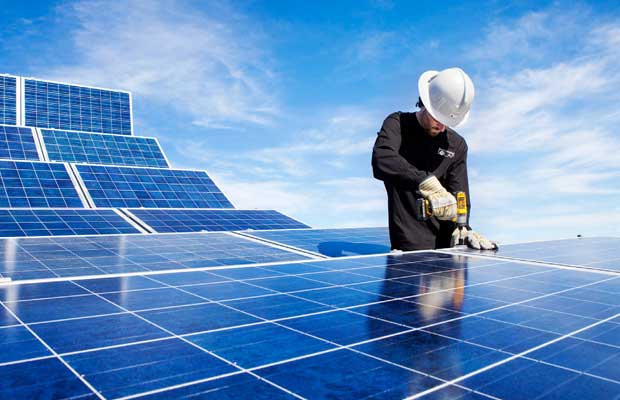 In a solar EPC project, there is a need to obtain different clearances from CEIG, STU/DISCOM and MNRE/SECI/respective state nodal agencies. In most of the cases, due to the delay in obtaining clearances from respective authorities, or lack of coordination among authorities the project are not commissioned on time.
Other Challenges
We all are well aware about the exceptional climatic requirements of PV power plants in India. It is a bit challenging for the EPCs to ensure long-term performance of the plant under the extreme climatic conditions. Talking about the risk-free yields and durability of projects, Prodyut Bagchi of Angelique International Limited said, ''To begin with Renewable sources of energy, solar energy systems will produce energy all year round, but will produce significantly less during the winter months. Solar panels can still generate energy even on a cloudy day and the Energy Saving Trust even estimates that a system can still generate up to a 1/3 of the energy on a cloudy day that would usually be produced on a sunny day.
Regular amounts of rainfall are essential to the efficient operation of solar panels, as this cleans off any dust and dirt that could settle on them and could prevent the sun's rays from being efficiently harnessed. This also helps to keep the panels cool, which benefits the panels as they operate with greater efficiency at lower temperatures.''
Further, in many water-depleted areas, it may be a difficult task to source good water resources for O&M activities such as panel cleaning. EPCs are also made to sign a penalty clause with the developer, and if the actual output is lesser, they are liable to pay the developer a penalty for the revenue losses incurred (depending on the agreement signed between both the parties).
If we take a look into the past few years, the EPCs have made their significant con-tribution for the timely and generative execution of the solar power projects across the nation. Despite working in a highly economic challenging market and tremendously increasing competitions, EPCs in India have been successful in gua-ranteeing timely execution of the projects but not without facing stumbling blocks.