Vikram Solar will launch a new line of high-efficiency MBB half-cell modules at the REI Expo in Greater Noida that starts on September 18, 2019.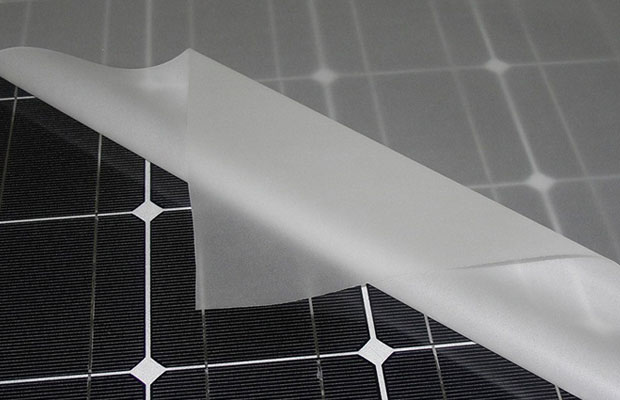 Vikram Solar, one of India's leading module manufacturers and solar EPC solutions provider, has announced that it will launch a new line of high-efficiency Multi Bus Bar (MBB) half-cell modules at the Renewable Energy India Expo (REI) in Greater Noida that starts on September 18, 2019.
This module series is an upgrade of Vikram Solar's existing 5 BB half-cell module and a new addition to the company's product portfolio.
The modules will house 144 half-cells and would have maximum power up to 415 Wp in monocrystalline technology. This new series would be available in the market from January 2020 and would offer increased light harvesting by reducing the inactive area of solar cells and internal resistance to yield higher field performance.
Ivan Saha, BU head–Manufacturing & CTO, Vikram Solar informed that the next generation of advanced technology module series are built for the ever demanding new-age customers who want maximum performance, efficiency and power.
"The latest launch of new series MBB by Vikram Solar is a testament of the company's mission to continuously push boundaries of efficiency improvement in solar in India. Fitted with a higher number of busbars, our new MBB half-cell module would also reduce performance impact from micro-cracks infield, and offer lesser internal resistance by reducing space between cell bus bars leading to lower levelised cost of energy. These features will result in improved performance and durability," he said.
Both ELDORA and the SOMERA variants (Polycrystalline and Monocrystalline) of the new module series will be commercially available starting January 2020.
Recently, the Kolkata-based company has also announced that it has commissioned a 2.15 MW rooftop solar project, which is also Eastern India's largest single-shed rooftop solar project, at Nilganj in West Bengal.
Last year, the company had announced the launch of its half-cut-cell solar module at the REI 2018. The modules were based on the latest half-cell technology that increases module output by over 15 Wp per module compared to standard PV modules. The technology also boosts efficiency up to 19.56 percent.