Vikram Solar has commissioned a 558 kWp rooftop solar plant for SL Nutritions at RIICO Industrial Area in Nagaur, Rajasthan.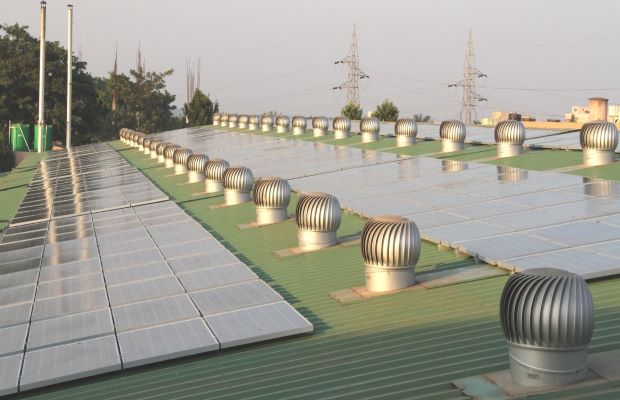 West Bengal-based solar energy solutions firm Vikram Solar has announced that it has commissioned a rooftop solar plant for SL Nutritions at RIICO Industrial Area in Nagaur, Rajasthan.
A company release here said the Rajasthan solar plant has a capacity of 558 kilowatt-peak (kWp).
"Vikram Solar used 1,400 of 315 Wp (wattpeak) and 355 of 330 Wp modules to build the rooftop plant. The solar plant is expected to have an annual energy yield of 2,000-2,500 kWh (kilowatt hour)," it said.
According to the company, its current portfolio consists of 1,040 MW of engineering, procurement and construction (EPC) capacity in rooftop and ground-mounted projects, including those commissioned and under execution.
In August, the company had announced the commissioning of a 5 MW solar power project by Bharat Dynamics Limited (BDL).
The solar project will generate 79,00,000 units of energy annually and would be used for captive consumption by BDL, at their Kanchanbag Unit. Solar Energy Corporation of India (SECI) was the consultant for this project and the plant was showcased in BDL's 50-year celebration as well.
The 5 MW plant project has 20,928 nos. of 265 wp and 270 wp modules powering the whole unit. The company reported that it now has over 1040 MW (commissioned + under execution) EPC capacity
In February, we reported that the company had successfully commissioned a 200 MW solar power project for Andhra Pradesh Power Generation Corporation (APGENCO).
The power generated by the solar plant is expected to power nearly 1,50,000 homes once connected to the grid. The plant, situated in district Anatapuramu, Andhra Pradesh, and is segregated into 2 blocks of 100 MW each for better management and higher efficiency. The project is spread across 1000 acres (500 acres each for 100 MW) of undulated rocky terrain, with a total of 8,48,680 modules, ranging from 320 wp to 330 wp used for development.