According to a new report by the research institute Climate Analytics, the South and South East Asia can shift from their current carbon-intensive pathways to renewable energy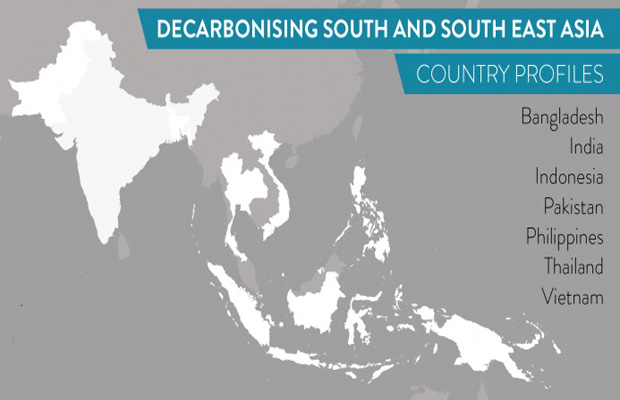 The South And South East Asian economies can fuel economic growth, boost sustainable development and overcome energy poverty while avoiding life-threatening pollution and environmental degradation while transitioning to Carbon Neutrality—this is the verdict of Climate Analytics Report.
"By decarbonizing their energy systems, South and South East Asian countries can make a fundamental difference in global efforts to limit warming to 1.5°C, in line with the Paris Agreement, and will reap large economic and sustainable development benefits by doing so" said the author of the report Bill Hare, CEO of Climate Analytics.
The report is the first to apply the insights from last year's Intergovernmental Panel on Climate Change Special Report on the 1.5˚C global warming limit to these regions and shows how Asia's energy systems can transition to zero carbon, in line with the Paris Agreement. The report also includes seven country studies – India, Pakistan, Bangladesh, Thailand, Vietnam, Indonesia, and the Philippines.
Decarbonize
For the world to limit warming to 1.5°C, South and South East Asian countries need to decarbonise their energy systems by 2050 and the power sector has a critical role to play. According to the study, the share of zero-carbon electricity generation needs to reach at least 50% in 2030 and 100% by 2050. Coal would need to be phased out of electricity generation by 2040.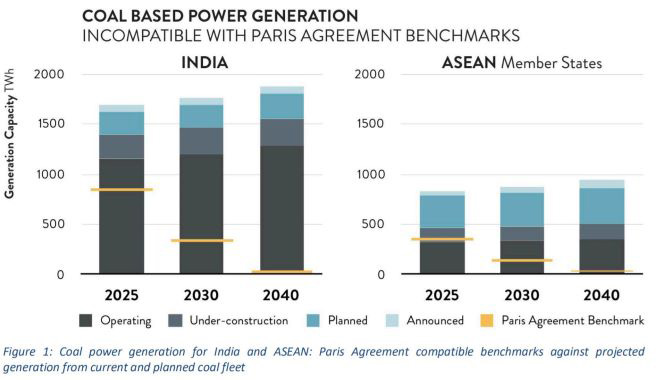 "Plans for major new coal deployment in these regions alone could put the Paris Agreement objectives out of reach and undermine sustainable development goals, given that countries in South and South East Asia account for half of the world's planned coal power expansion," said report author Paola Yanguas Parra, policy analyst at Climate Analytics.
India, Vietnam and Indonesia alone make up over 30% of planned global coal expansion.
An important share of these coal development plans comes from emerging Asian economies that have not depended heavily on coal-fired electricity in the past. These include Bangladesh, Pakistan, Philippines, Thailand, Myanmar and Cambodia, which together account for over 13% of planned coal expansion globally.
These countries will need to urgently consider reversing their current trend of expanding coal-fired generation capacity, and direct instead all new energy supply investment to renewables, to reduce the risk of stranded assets as well as enhance sustainable development.
South and South East Asia have vast and largely untapped renewable energy resources. And costs for renewables and energy storage technologies continue to fall: the average cost of renewables was often already in the same range as fossil fuels in 2016, even without accounting for external costs like health and the environmental impacts of fossil fuels.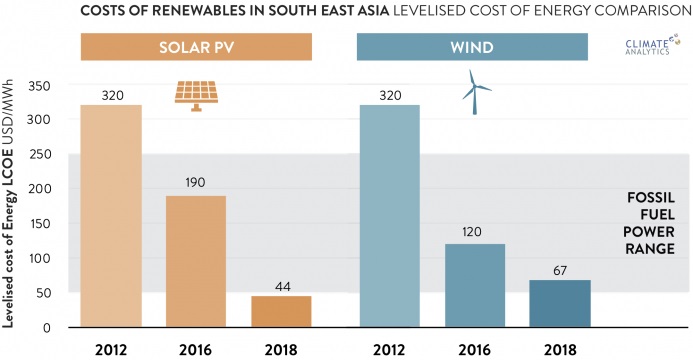 The study finds that across these regions, solar has the highest potential to deliver zero-carbon electricity, followed by wind. Climate Analytics researchers estimate that covering just 1.5% of the territory in each country with solar installations could satisfy the combined electricity consumption in both regions 13 times over.
Between 2000 and 2016, the overall electricity generated from renewable sources in both regions grew on average by 5.5% per year; but electricity demand outpaced it at 6% growth per year. Large-scale expansion of renewables, especially solar and wind, can fully meet the growing electricity demand in these dynamically developing nations.
The low cost, distributed character of renewables means that renewable energy systems are the cheapest and most reliable way to bring modern energy to millions of people in Asia who still lack access, so lifting communities out of poverty, creating employment and fuelling economic growth.
Published with permission from iamrenew.com