A one MW capacity solar rooftop power plant was recently commissioned at NIT Agartala and will save energy valued at Rs 60 lakh per year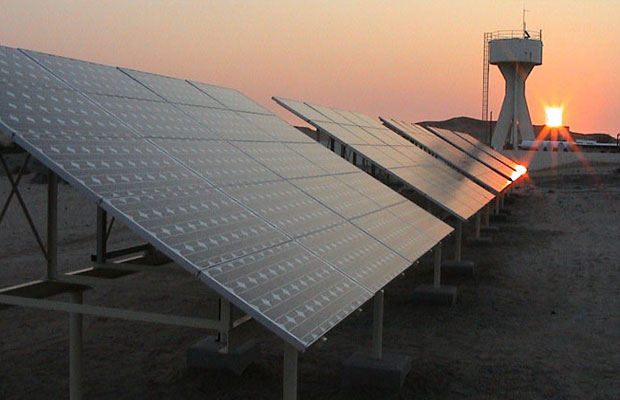 A one MW capacity solar rooftop power plant was commissioned at the National Institute of Technology (NIT) Agartala and is expected to save energy valued at Rs 60 lakh per year, officials said.
Union Minister of State for Human Resource Development (MHRD), Sanjay Dhotre formally inaugurated the solar power plant, sanctioned by the Union Ministry of New and Renewable Energy.
An official of the NIT, Agartala said that around Rs 6.5 crore was spent to install the solar power plant, commissioned by an Odisha-based private company.
"With the installation of the solar power plant, it is expected that on average energy worth of Rs 5 lakh would be saved per month. Earlier the NIT, Agartala had been purchasing electricity from the Tripura State Electricity Corporation at a very high tariff," the official added.
The MHRD minister also held a meeting with the directors of seven NITs in northeastern states.
In August 2019, the Akal University Talwandi Sabo in Bhatinda has commissioned a solar plant on campus. The solar installment is expected to meet 80 percent of the power demand of the university and 13 Akal academies in the region.
At 1.2 MW capacity, the solar project is the largest in the state for a rural institution and has been developed at a cost of Rs 5.2 crores, of which Rs 1.7 crore has been provided by the Ministry of New and Renewable Energy (MNRE) as a subsidy. A total of 3,750 panels have been set up under the project in around 1.2 lakh square feet area spread across 14 locations.
In February 2019, the Aligarh Muslim University (AMU) had inaugurated a new on-grid solar system on the rooftops of its Senior Secondary School-Girls, Ajmal Khan Tibbiya College, Sarojni Naidi Hall, S N Hall, Women's Polytechnic, Bibi Fatima Hall, Department of Computer Engineering, New Hall for Girls, Trauma Centre and Nadeem Tarin Hall. 
According to sources, the total capacity of solar plants in the campus now stands at 6.5 MW. Of which nearly 4.8 MW solar capacity plants have been operational on the campus for more than two years, while the university also houses a 3.3 MW ground-mounted solar plant.  Accounting for both, the university has the largest installation of solar power generation plants among all academic institutions in the country. And also boasts of having the largest separate rooftop and ground-mounted solar plant installations among Indian academic institutions.