IFC, a member of the World Bank Group, is advising the government of Uzbekistan on a landmark PPP transaction that will lead to the creation of a 100 MW solar plant in Navoi region.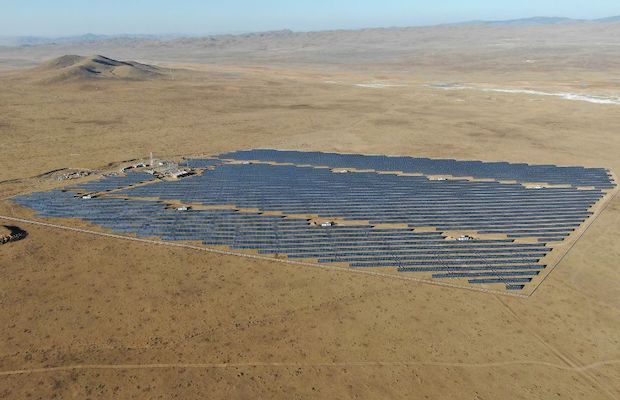 This project will be the first phase of a larger government initiative to generate up to 1 GW of new solar energy, helping the country reduce dependence on gas and increase its share of renewable energy in the energy mix. 
Uzbekenergo, a state-owned national power utility, issued the request for qualifications for the project on February 1, 2019, and received submissions from 23 companies from around the world, including from Europe, Asia, and the Middle East. 
"The tremendous interest and the sheer number of companies demonstrate strong investor interest in Uzbekistan. This is a testimony to the strong commitment by the government of Uzbekistan to increasing private sector participation in the country through an open, competitive, and transparent process that is generating confidence in the country's infrastructure program and will result in better value for the country," said Wiebke Schloemer, IFC Regional Director for Central Asia and Europe. 
As a transaction adviser, IFC is helping Uzbekenergo and Ministry of Investments and Foreign Trade design and tender Uzbekistan's first competitively tendered solar power project. A lack of competition carries the risk of higher power tariffs for countries and slower development of projects. By structuring a transparent and competitive tender, Uzbekenergo will be assured of getting the most competitive power prices from private companies, helping set a benchmark for solar power prices in the country. 
"The number of companies interested in Uzbekistan's first competitively tendered solar project is a strong indication that the government's decision to develop this project in a competitive and transparent manner has been well received by investors," said Georgi Petrov, IFC PPP Regional Manager. "This project is helping lay the foundation for greater investor confidence and investment in the country." 
As a next step, Uzbekenergo will evaluate the qualifications of the companies to determine which meet the criteria set by the government of Uzbekistan for the project and release a shortlist of companies. The companies that meet the criteria will be notified and invited to submit bids.