Orb Energy has announced that Shell New Energies business has acquired a 20 percent stake in the firm in its latest funding round.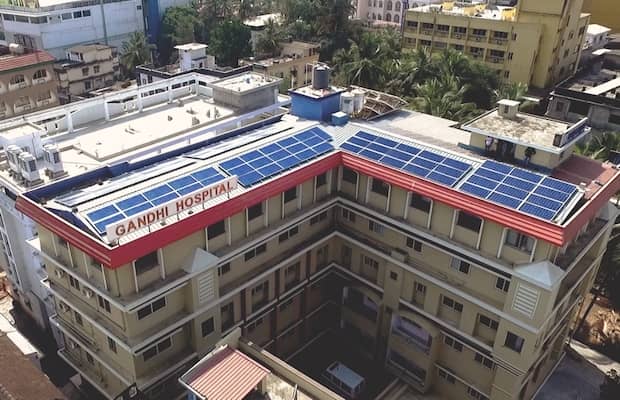 Orb Energy, one of the leading providers of solar energy solutions in India, has announced that the Royal Dutch Shell's New Energies business has acquired an almost 20 percent stake in the firm in its latest funding round.
The company announced that the fresh investment will help more Indian SMEs, a largely underserved part of the market benefit from lower-cost solar power. The company offers SMEs credit to invest in their own rooftop solar systems, driving Orb Energy's growth in sales and helping Indian businesses boost their competitiveness.
"In the last decade, we have cemented our position as one of India's most trusted solar companies. We are therefore delighted that Shell New Energies has recognised our work and decided to invest in a close to 20 percent stake", said Damian Miller, Orb Energy's Chief Executive Officer.
"Shell's investment will power the next phase of our growth and ensure that more underserved SMEs in India can benefit from clean, lower-cost electricity from solar."
It has been revealed that the deal was done as part of Shell's Energy Access Ambition to deliver a reliable source of electricity to 100 million people in the developing world by 2030. And is the latest of several the international conglomerate has made in India, aimed at reducing energy poverty through investment in Africa and Asia.
Brian Davis, vice president, Shell Energy Solutions, said "we were attracted by Orb Energy's focus on providing cleaner and affordable energy solutions to SMEs in India. This is a vital and growing sector, with great potential to contribute to the country's renewable energy ambitions."
Existing investors in Orb Energy include FMO (The Netherlands), Bamboo Capital Partners (Luxembourg), Rianta Capital (Switzerland), Acumen Capital Market Funds I (USA), and Pamiga SA (Luxembourg).
In August, we reported that Shell will be installing rooftop solar plants on the roofs of seven of its plants in India, China, Italy, Singapore and Switzerland, which would generate 7,500 MWh of power annually.