Sempra Energy's Mexican subsidiary IEnova has signed two 15-year PPAs to supply energy from its new 150 MW solar facility located in Chihuahua, Mexico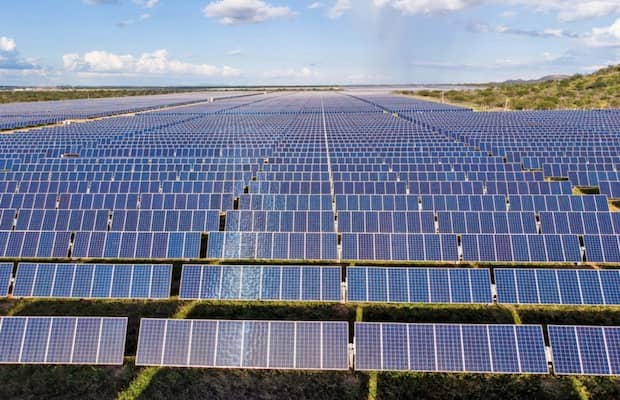 Sempra Energy has announced that its Mexican subsidiary, IEnova has signed two 15-year clean energy contracts (PPAs) with subsidiaries of Circle K18 and El Puerto de Liverpool. IEnova will supply energy for these contracts with power generated by a new solar facility located in Juárez, Chihuahua in Mexico. The USD 160 million project is expected to have an installed capacity of 150 megawatts (MW) and is anticipated to begin operations in the second half of 2020.
IEnova's clean energy portfolio includes more than 1,000 MW of solar and wind power generation in construction and operations. And these corporate contracts will help solidify its commitment to the development of clean energy infrastructure in Mexico.
IEnova develops, builds and operates energy infrastructure in Mexico. As of the end of 2018, the company had invested more than USD 8.8 billion in operating assets and projects under construction in Mexico, making it one of the largest private energy companies in the country.
Sempra Energy's mission is to be North America's premier energy infrastructure company. With more than USD 60 billion in total assets for 2018, the San Diego-based company is the utility holding company with the largest US customer base.
In July, EDF Renewables Mexico announced that its 119.6 MW Bluemex Power 1 Solar Project (Bluemex) is fully operational and delivering electricity. Located on over 340 hectares near Empalme, Sonora, the project is comprised of photovoltaic (PV) modules supplied by Canadian Solar Inc.
Bluemex is one of two projects awarded to EDF Renewables Mexico through the second long-term auction for energy and clean energy certificates supply and purchase contracts with the Federal Electricity Commission (CFE) call for tenders in 2016.
In August, EDPR announced that it has, through its fully owned subsidiary EDP Renewables North America LLC, reached an agreement on a 20-year Power Purchase Agreement (PPA), with San José Clean Energy, to sell 100 MW of solar energy and 10 MW of energy storage from the Sonrisa Solar Park in California.