GUVNL has awarded solar projects worth 500 MW to four developers in the Raghanesda Solar Park after offering 700 MW. The discom received winning bids which were Rs 0.18/kWh less than the cancelled auction held in January.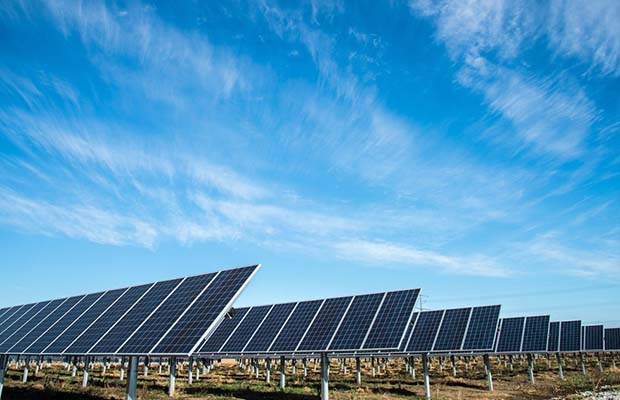 In its second attempt to auction solar projects at the Raghanesda Solar Park in the state, the Gujarat Urja Vikas Nigam Ltd. (GUVNL) has received tariffs which it deems low enough to award contracts.
In the latest round of auctions for 500 MW solar capacity, Electro Solaire Pvt. Ltd. won 200 MW capacity with the L1 bid of Rs 2.65/kWh. Down Rs 0.18/kWh compared to the winning bid from the last time the tender was auctioned in January. State-owned Gujarat State Electricity Corporation was awarded 100 MW capacity with the L2 bid of Rs 2.68/kWh, and Gujarat Industries Power Company Limited also won the same capacity with their bid of Rs 2.68/kWh.
Tata Power Renewable Energy submit a bid of Rs 2.70/kWh for 200 MW, however, was awarded only 100 MW capacity.
GUVNL, the state distribution company, had cancelled the results from the first auction held in January, quoting the winning tariffs between Rs 2.84/kWh and Rs 2.89/kWh to be too high and not feasible. Now in its second attempt, the discom had lowered the solar park charges to Rs 30 lakhs per MW and set the ceiling tariff for the tender at Rs 2.70/kWh.
The amendments to the tender resulted in an Rs 0.18/kWh price drop in the winning bids, however, unlike the first tender which was oversubscribed by 550 MW after receiving bids for 1250 MW. The latest tender remained undersubscribed, receiving bids for only 600 MW after offering 700 MW capacity.
Recently, the tender for 1,000 MW solar power capacity to be built at Dholera Solar Park was under-subscribed by 700MW, with only two companies placing bids for just 300 MW. Despite the extension of submission deadline four times, this tender could not attract more bidders.