A new report outlines the offshore wind energy pipeline for four key markets in the Asia Pacific region, highlighting the key factors for growth.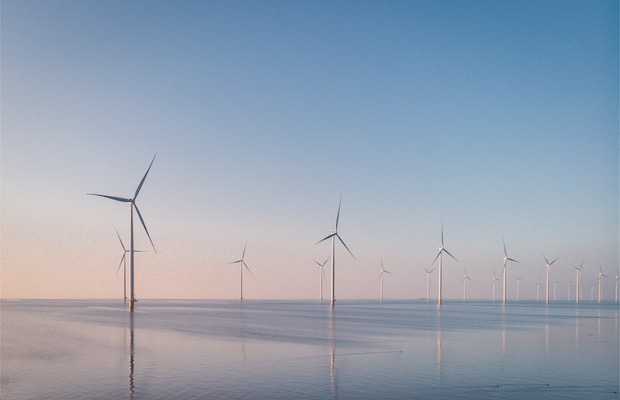 With a supportive policy framework in place and over 5 gigawatts (GW) of approved projects pipeline that will come online as early as 2025, Taiwan is expected to connect upwards of 10 GW of offshore wind capacity by 2030. Developers are leveraging Taiwan's geographical advantages – wind conditions along the Taiwan Strait are some of the best in the region and selected wind sites are close to major power demand areas with available transmission infrastructure.
Denuclearisation and coal retirement are key drivers in achieving Taiwan's 2030 renewable energy target. Robert Liew, principal analyst at Wood Mackenzie and author of the report "Asia Pacific (Excluding China) Offshore Wind Market Outlook 2019" expects that offshore wind and solar PV will be ramped up to compensate for the lost capacity with wind power generation to increase ten-fold by 2028.
Japan will see exponential growth with 4.5 GW of new capacity from 2019 to 2028. The government has designated 11 sites in preparation for tenders that will begin in 2020, paving the way for the beginning of utility-scale offshore projects.
However, the average offshore wind levelised cost of electricity (LCOE) in Japan remains the highest in the region. Compared with other markets, Japan still faces high labour and construction costs, a lengthy environmental impact assessment process and strict local requirements. Despite these barriers, the government is actively exploring ways to reduce offshore wind costs and encourage more domestic companies to participate in this emerging sector.
The South Korean government has designated offshore wind as a key focus of its renewable energy plan by 2030. Despite low wind speed conditions, developers are pushing ahead with floating foundation offshore projects and the market already has more than 3.5 GW of floating offshore projects in the pipeline, the most of any markets in the region. 
Another market in the spotlight is Vietnam. Developers are rushing construction of at least 0.5 GW of pipeline projects to take advantage of an offshore feed-in tariff that will expire in 2021.
Furthermore, Liew pointed out that the success of future offshore wind in APAC excluding China (APAC) will depend on costs coming down. Currently, the average offshore wind LCOE in APAC is still 70 percent higher than other renewables but the trend of auctions, technology changes and development of regional offshore supply will inevitably lead to lower costs. As such, the report expects upwards of 19 GW of new offshore capacity to be added over the next 10 years, making it a key region for global offshore wind development.