A new report by Fitch Solutions has predicted that the Indian solar power capacity will grow at an annual average rate of 15.3 percent to reach 105.9 GW by 2028, up from 26 GW in 2018.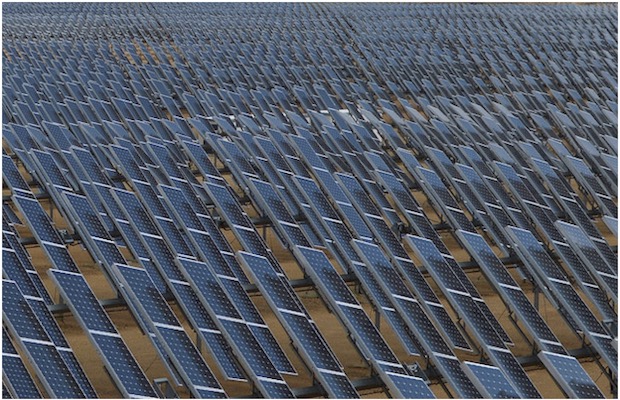 The report highlights that India will continue to outperform rival markets over the next decade as recent problems such as safeguarding tariffs and uncertainty over goods and services tax (GST) will have only a near-term impact.
"Our view is underpinned by continued strong government support for the solar sector, including aggressive growth targets, a large number of capacity tenders and the increasing efforts to establish a favourable investment environment for the technology," stated the report. "This is coupled with the government's increasing efforts toward encouraging rooftop solar installations which will ensure that distributed small-scale facilities become a supportive factor to solar growth."
On the assumption that Narendra Modi's BJP will come into power again in the elections this year, the analysts said, "The strong renewables growth has been seen as a key marker of Modi's power sector reform success and we believe the Modi government will seek to overcome some of these potential rising costs through the provision of preferential policies and increased funding and subsidies."
They also stressed out that if the elections don't go the way of the ruling party, then any new government would be unlikely to renege on renewables policies.
The 25% safeguard duty applied to solar cells and modules from China and Malaysia, GST uncertainty and land availability and acquisition issues have weighed on investor confidence, however, as evidenced by the fall in the amount of new solar capacity added last year.
However, the firm believes these obstacles to solar adoption will affect growth only in the short term as developers are stalling projects to bypass the two-year tariff on East Asian products. Fitch researchers believe the new Indian government is unlikely to renew safeguarding duties after two years, due to their lack of effectiveness in boosting domestic solar manufacturing.
The Fitch analysts highlight that in the first few months of this year alone, the Indian government set up schemes to support solar – including 12 GW of new grid-connected capacity for government use; tariff policy amendments to introduce renewable power obligations; waiving inter-state transmission charges for solar and wind projects for 25 years; drawing up a new National Electricity Plan to develop transmission systems and incorporate 175 GW of renewables into the grid by 2022; and implementing the KUSUM program to help farmers install solar pumps and grid-connected PV projects.