Anisha Power Projects won the tender with the lowest bid of Rs 2.80/kWh for developing 40 MW wind projects.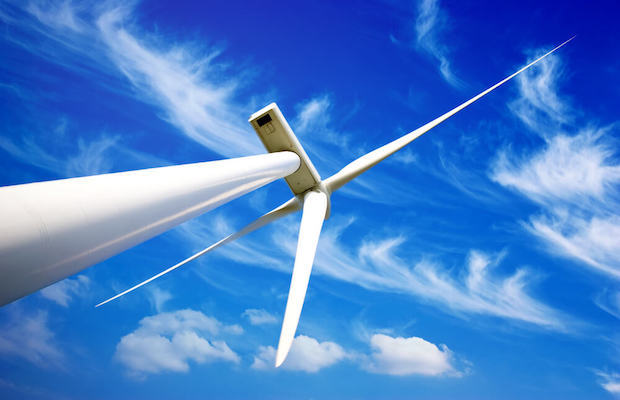 The Gujarat Urja Vikas Nigam Limited (GUVNL) had in March invited bids for the supply of 1,000 MW from wind power projects to be set up in the state. The state-run power utility last week received bids for 931.4MW and has now awarded contracts to multiple developers.
As many as 8 renewable energy firms bagged contracts to develop wind energy projects in the state, with GUVNL awarding 745 MW capacity between the 8 companies. According to the tender rules, GUVNL conducted a reverse auction for 745MW after all the techno-commercial bids were opened and reviewed.
In the auction, Anisha Power Projects Private Limited, a Bangalore-based firm won the tender with the lowest bid of Rs 2.80/kWh for developing 40 MW worth of wind projects.
Among the other successful bidders, Powerica Limited bagged 50.60 MW at a tariff of Rs 2.81 per kWh. Vena Energy Shivalik Wind Power Private Limited and Virdi Clean Alternatives Ltd won contracts for 100 MW each at Rs 2.81 and Rs 2.95 per kWh, respectively. Sarjan Realities Ltd quoted Rs 2.87 per unit for 100.80 MW capacity.
Inox Wind (40 MW), ReNew Power (200 MW) and Adani Green Energy (300 MW) all bid Rs 2.95 per kWh in the auction. And while Inox and ReNew won their bid capacities, Adani Green Energy was only awarded 113.6 MW capacity after building for 300 MW.
ReNew Wind Energy, a subsidiary of ReNew Power walked with the maximum capacity of 200 MW from the auction.
Recently, in its second attempt to auction solar projects at the Raghanesda Solar Park in the state, the Gujarat Urja Vikas Nigam Ltd. (GUVNL) received tariffs which it deems low enough to award contracts.
In the latest round of auctions for 500 MW solar capacity, Electro Solaire Pvt. Ltd. won 200 MW capacity with the L1 bid of Rs 2.65/kWh. Down Rs 0.18/kWh compared to the winning bid from the last time the tender was auctioned in January. State-owned Gujarat State Electricity Corporation was awarded 100 MW capacity with the L2 bid of Rs 2.68/kWh, and Gujarat Industries Power Company Limited also won the same capacity with their bid of Rs 2.68/kWh. Tata Power Renewable Energy submit a bid of Rs 2.70/kWh for 200 MW, however, was awarded only 100 MW capacity.