Assam Rifles, the oldest paramilitary force of India based in Shillong has invited bids from eligible parties for AMC of nine 100 kW solar plants in Assam.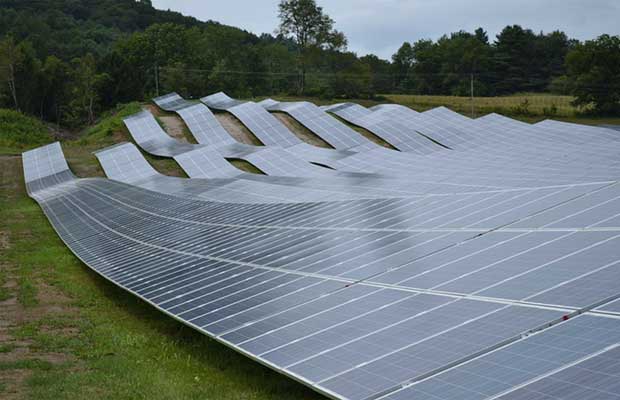 The Directorate General Assam Rifles, Shillong has invited online tenders under two bid system (Technical and Financial Bid) for AMC for 09 x 100 kWp off-grid solar power plants under the Assam Rifles regiment from eligible MNRE channel partners/MNRE program implementer (PSUs).
The nine projects are in Chieswema HQ 5 Sector, Tuensang HQ 7 Sector, Keithelmanbi HQ 9 Sector, Somsai HQ 10 Sector, Haflong HQ 22 Sector, Jorhat HQ 25 Sector, Pallel HQ 26 Sector, Kalching HQ 28 Sector, and in Latikor.
The last date for bid submission on the tenders is July 6, 2019, with bid opening scheduled to take place on July 8, 2019. The estimated cost of the tenders is between Rs 30 and 35 lakhs and all bidders must submit an Earnest Money Deposit of Rs 60-70 thousand, depending on the project location.
The detailed scope of the Annual Maintenance Contract will include the servicing of components such as Solar PV module, PCU/Inverter, Battery Bank, Junction Box, Inter-Connecting wires/cables, module mounting structure, etc. of the sailor plants for a period of 1 year from the date of issue of the work order. The maintenance service provider shall ensure the proper functioning of the Solar PV Power Plant as a whole. All preventive/routine maintenance and breakdown/corrective maintenance required for ensuring maximum uptime have to be provided by the contractor doing AMC.
Accordingly, the AMC shall have two distinct components;
(i) Preventive / Routine Maintenance: Preventive and Routine Maintenance of all the components of the system will be carried out by the Contractor for AMC at least once in a month. This includes maintenance of system checking of all the electrical connections for the proper functioning of the system.
(ii) Breakdown / Corrective Maintenance: Whenever a complaint is lodged by AR, the contractor for AMC will attend to the same within Forty-Eight Hours. In case any major component needs to be rectified, it will be corrected within a period not exceeding 7 days from the date of complaint.