The Airports Authority of India (AAI) has issued tender for the operation and annual comprehensive maintenance of grid-connected 300 kW capacity solar PV power plant for a period of 3 years.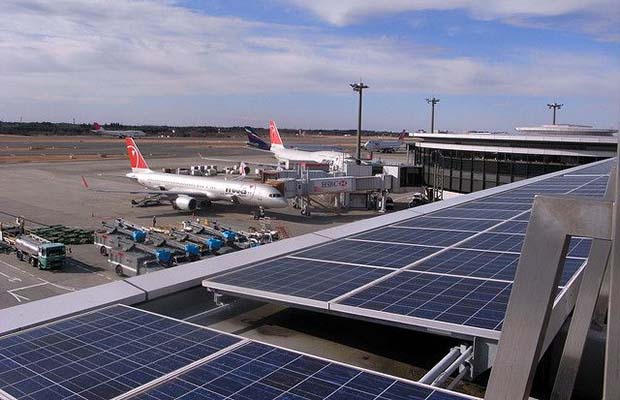 The scope of work for the selected bidders will include the operation and comprehensive maintenance of the 300 kW AAI solar plant at CATC, Prayagraj in Uttar Pradesh.
The last date for bid submission is June 18, 2019, and the techno-commercial bids will be opened on June 25, 2019. The estimated cost of the project is Rs 24.44 lakhs and all bidders must submit an Earnest Money Deposit of Rs 48.8 thousand along with their bids as a bid security amount.
To be eligible  the specialized agency should have satisfactorily completed three works, each of Rs 3.65 lakh or two works, each of Rs 4.57 lakh or one work of Rs 7.31 lakh in single contract of similar nature of work i.e. AMC/CMC/Operation & Maintenance of grid-connected solar power plant or SITC of minimum 50 kW grid-connected solar power plant in India during last seven years ending on bid submission end date as per critical dates.
The firms should also have an annualised average financial turnover of Rs 2.74 lakhs against works executed during last three years ending March 31, of the previous financial year.
In May, AAI had issued an identical tender for the O&M of the 300 kW solar plant in CATC, Prayagraj. The deadline for bid submission on the tender was June 4, 2019. Having failed to garner much interest in the project, the department has issued the tender again.
Recently, the Central Electronics Limited (CEL) had issued a tender, seeking bids from eligible bidders to take on the Operation and Maintenance (O&M) services of a 509.355 kW solar power plant installed at 33/11 kV MSEDCL substation in Nasik, Maharashtra.
The bidder shall be responsible for operation and maintenance of the system for a period of 10-years as per the condition of PO, during which CEL will monitor the project for effective performance in line with conditions specified elsewhere in the bid document.
In April, NTPC Ltd. issued a similar tender, seeking bids from eligible companies to provide Operation and Maintenance (O&M) services for its 10 MW solar PV power plant under operation at its Unchahar facility in Uttar Pradesh.